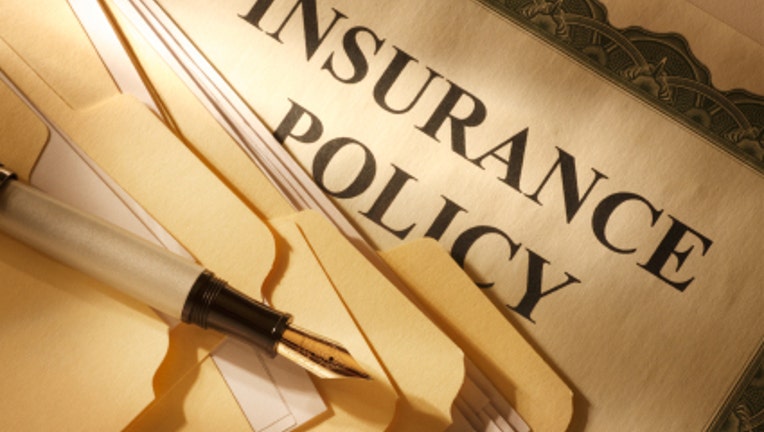 If a car insurance company website is easy to use, you're more likely to buy from that insurer than from one with a clunky site -- even if you have to pay a little more, according to new research from J.D. Power & Associates.
Yet most major insurance companies make it easier to get service on your own policy online than to shop for a new one, says J.D. Power. Both objectives are important for attracting and keeping customers.
But "with the exception of the stars, very few excelled in both," says Jeremy Bowler, senior director of J.D. Power's global insurance practice.
Among the 20 insurance companies included in the firm's 2013 "Insurance Website Evaluation Study," Esurance, GEICO and Progressive stood out as top performers. Users in the study found it easy to shop for new policies as well as get service on existing policies on the websites.
Industry-wide, though, insurance company websites scored higher for servicing than for selling, with an average score of 414 on a 500-point scale. Shopping had an an average score of 347.
Not surprisingly carriers with better websites and lower prices won over shoppers. But in many cases carriers with higher-rated websites beat competitors with lower prices. The study found that 60% of the time, customers comparing quotes on two carrier websites chose the insurer with the better site, even if it quoted a higher price.
Struggling to catch up
Bowler observes that insurance companies that are struggling to catch up built the servicing function on their websites first, before investing heavily in the shopping function. Some companies feared the inherent risk of having a fully automated underwriting system operating on a website 24 hours a day, he says. What if there were a glitch, and thousands of policies were underpriced before the error could be fixed? This is the kind of question that keeps insurance executives up at night.
"To build a system that's trustworthy takes an investment seven digits long," Bowler says.
But now, at a time when more than half of insurance shoppers scout out options on the Web, companies are seeing the cost of not providing a good online shopping experience.
"There's an opportunity cost: GEICO's eating your lunch," Bowler says.
For servicing, users in the study rated their insurance carriers' websites for how easy it was to perform several different tasks to manage their policies. The easiest was paying bills. Users rated companies an average of 4.5 out of 5 points for that task. Requesting a replacement ID card and adding a driver or vehicle to a policy was harder. The average score for both those tasks was 4.2.
In the shopping evaluation, customers were asked to compare two sites and rate them on how easy it was to request a quote, compare policies, find policy information, get discount information and find company contact information.
The two tasks that were hardest to accomplish were also the ones customers considered most important for shopping: finding policy information and requesting a quote. On average, users rated websites 3.6 and 3.8 out of 5 respectively, for those tasks, compared to 4.2 for the ability to find company contact information.
Don't make me wait
Speed and accuracy are critical for the online quoting process to work well. One strategy carriers are using to speed up the process is to prefill forms for customers, Bowler says. You provide a driver's license number, for instance, and the website retrieves a bunch of data automatically for you. Quick and accurate pre-filling is one of the most impactful steps carriers can take to improve the experience, Bowler says.
Reducing the number of screens you have to go through to accomplish a task also helps. Some carriers take customers through five screens to do something, while others make them go through more than a dozen, Bowler says. The worst-performing websites keep customers waiting between multiple screens while the backend retrieves data.
Clearly communicating which discounts are available and which ones have been applied in a quote is also important.
"If customers weren't sure all the discounts were accounted for, scores would tumble by 80 or 90 points," Bowler says.
One of the prime reasons customers abandon insurance carrier websites to phone the call centers is to verify price quotes, he adds.
Meanwhile, companies with the best websites are using customer-friendly videos to explain information, while those that are lagging behind are still using 1990s-style pdf documents with frequently asked questions.
It's an uphill battle for insurance companies with bad websites. Only 21% of customers with a negative online experience with a carrier's website say they will return to the site, and a mere 16% say they will recommend the website to others, the study found. Meanwhile, 68% of customers with a positive experience say they will return to the website, and 65% say they will recommend it to others.
The original article can be found at Insure.com:A good insurance website makes you open your wallet