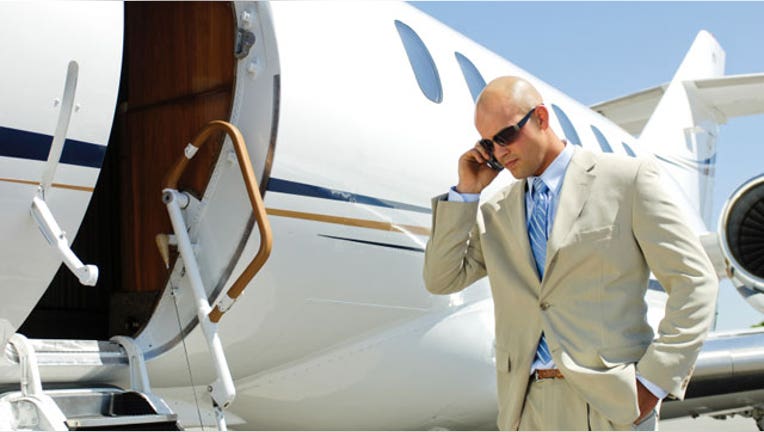 The high-end consumer is back – and apparently in need of new reading material.
In just the last two months, two new luxury-lifestyle magazines – Bloomberg Pursuits and Scene – have made their way to newsstands. Come late August, another will join them. And it may be seeking the wealthiest readers of them all.
The magazine is called Du Jour and it's a collaboration between Niche Media founder Jason Binn, flash-sale site Gilt Groupe and James Cohen of Hudson News and Dufry. It will be delivered in both print and electronic editions, and is aiming for a target reader who meets at least five of the following criteria:
Has an average net worth of $5 million;
Has liquid assets of more than $1 million;
Owns a home valued above $1.5 million;
Earns more than $250,000 a year;
Spends $100,000 or more a year in offline luxury purchases;
Spends $10,000 or more a year in online luxury purchases;
Donates more than $10,000 a year to charitable causes.
It's an exclusive audience, for sure, and one that advertisers are keen to court. Binn, who used to run magazines Ocean Drive, Hamptons and Gotham before he sold Niche Media in 2006, says Du Jour already has sold more than 100 pages to advertisers. A full page ad is about $50,000, he says.
Binn, who is also an advisor to Gilt Groupe, says advertisers see the value in tapping an audience that has big money and spends it.
"I don't know if there's another media outlet out there that's giving you the audience we're giving you," he says.
Binn has reason to be encouraged that advertiser interest in the luxury category is growing. American Express's luxury magazine Departures, which is sent to its platinum and centurion cardholders, saw its advertising dollars jump 50% and number of ad pages increase by 43% from 2010 to 2011, according to the Publishers Information Bureau. Advertising revenues across the industry as a whole were flat year over year, and pages were down 3.1%.
About 235,000 homes will receive fat, glossy printed editions of Du Jour four times a year in addition to the magazine's electronic editions and newsletters. The top three million subscribers on the luxury flash-sale site Gilt Groupe will also get monthly electronic editions. Binn said about 15,000 copies will also be sold on newsstands, but in markets where it makes sense.
"Many people in the print business it's not who you reach, it's how many," he says. "I try to go more narrow and deep."
The content of the magazine spans a range of topics – from fashion, travel and food to business, politics and sports. It will also offer a significant amount of regional content to cater to those who spend time in Aspen, the Hamptons and other upscale locales.
Binn, who has never had a magazine fail on his watch, sees only good things for his latest venture. He says it's something he never could have launched even a year or two years ago, when the economy was in worse shape, and says he's confident the magazine will reach an audience that's sophisticated and engaged.
"As a publisher who really lives the life that the magazine celebrates, has lived in all these markets and gone to really engage them editorially, I see it being huge. It's very exciting."