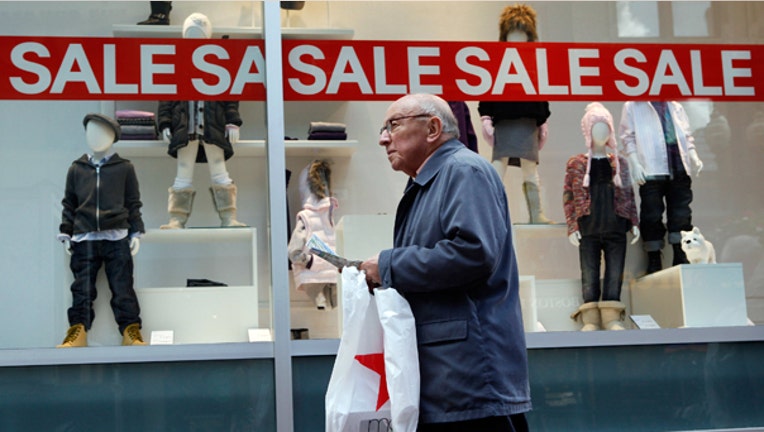 Welcome to OnSale at FOXBusiness, where we look at cool deals and insane bargains.
A new feature from Shop It To Me will help you find your favorite items at the best possible price. This handy tool promises to help you get the best out of your makeup. And help keep the flu germs out of your workspace with this handy gadget.
Discount Threads
Move over, flash sales sites. Online shopping platform Shop It To Me just got personal.
The site's new Threads tool lets you build your very own style profile, from athletic to preppy, and tailor the search to your favorite brands, like Tory Burch to BCBG. That means you can catch the best sales without having to worry about clogging your Inbox. The Threads personalized shopping experience tracks each login and presents you with new products according to your preferences when you sign in.
It's especially great if you have a particular brand you love and only splurge at a particular price point. For example, if you want a new cashmere sweater from JCrew, but don't want to spend more than $100, you can set up a price filter on Threads. If this particular item hits the sale rack at your price point, Threads will find it and add it to your search results. Shop It To Me CEO Charlie Graham says the company is hyper-personalizing the online shopping experience. "Threads helps people find what they want at the price they want. You can sort by color and size, and even find style icon-inspired pieces," he says. Graham says the company plans to develop an app to help you keep track of the best sales while on the go, and continues to build its list of the hottest brands. Sign up here.
Good Till the Last Drop
Get use out of every last drop of your make up: MakeUpMiser claims you can get up to 20% more out of your products with their special spatula. You get three different spatula sizes for just $14.95. Check it out at makeupmiser.com.
Anti-Bac Light
If you share close quarters at work or home and want to clean up without having to stock up on disinfecting wipes and sprays this flu season, check out Purely Products. The company's Pocket Purifier contains a UV-C light that can help you disinfect hard surfaces and is the same technology used by hospitals. Use the light to clean that keyboard, desktop, or even airplane tray table in just 15-30 seconds. Its compact size makes it easy to take anywhere and costs just $15. Remember it is a UV-C light, so don't look directly at the bulb or use it on your skin or clothes.
Know of a cool deal or insane bargain? Email the goods to OnSale@FOXBusiness.com or follow us on Twitter and share the wealth!