A Fireman's Pact with God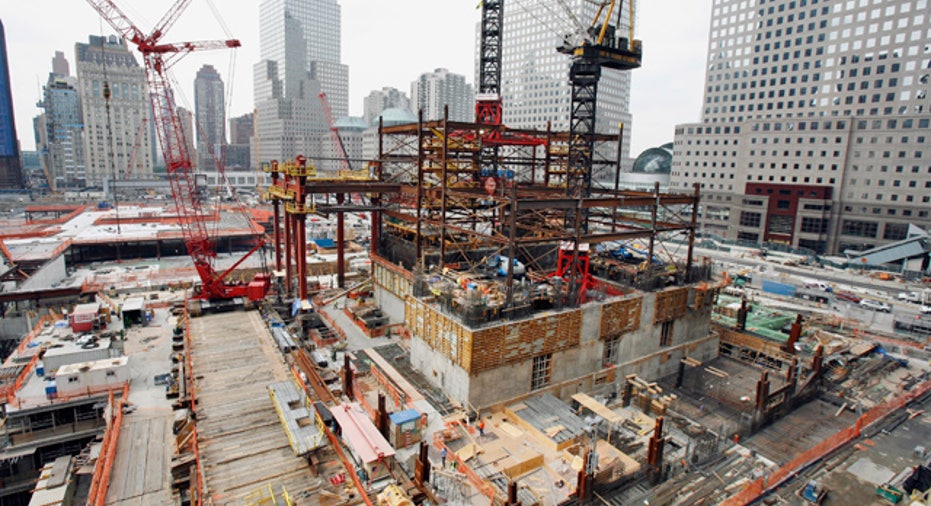 Heres what it says about the Gear Up Foundation on the back of founder Vincent Vinny Forras business card:
A Living Tribute To All Who Perished On 911 And The Brave Responders Who Continue To Join Them
Theres a much bigger group that died that day and didnt know it, Forras told me in our recent interview.
The Gear Up Foundation, which Forras co-founded with his wife Monica, donates firefighting equipment, training and hope to firemen in the U.S. and around the globe. A meaningful, worthy mission, but made all the more so with the help of a back story; this fine organization was born in dust and light and driven by a pact with God.
A volunteer fireman from Westchester County (N.Y.) who was helping with search and rescue in the dark of night about three days after the terror attack, Forras was looking for voids where remains might be found and he spotted a place near what was once the South Tower that hadnt been checked. He went in, slid down a beam and rubble fell in behind him--trapping him under rocks and torn metal. He screamed to no avail for over an hour and was starting to become  resigned to his potential fate.
I said to God, If you take me, please take me quickly, Forras told me. Then I saw light. I had three babies in my arms, my three children. I could even smell that beautiful baby smell. I said, Thank you for this gift. Im ready to go.
But his talk with God didnt stop there.
I said, If you get me out of here, I promise to dedicate my life to you, Forras said, adding, He illuminated that I should go farther down.
Forras, not a religious man but a spiritual one, was smart enough to follow the light and he wound up coming out of a lobby across the street; he believes it was the Deutsche Bank building. Shaken, he continued working, but he was not even close to the same man. Now there was a mission, a promise to fulfill.
Soon came another moment that changed everything. He had already experienced what most would find unthinkable, a scene that was so challenging to every sense. His first shift of 30-odd hours was filled with dust and smoke, horrid smells, handling rubble that included body parts, and the persistent beeping and chirping of PASS alarms once worn by firemen and now tragic reminders of how many had been lost. Days into it, he picked up a beautiful womans hand and came undone.
The sorrow hit me and I said, I cant do this anymore, Forras said.
But then he was reminded by another that because of him finding this hand with a ring on its finger, the woman would in some way be brought home to her loved one.
Thats why we kept going on for so long, he said.
Amidst the 27 funerals Forras attended was one for Captain Terence S. Hatton at St. Patricks Cathedral on Oct. 4. Afterwards, at Grand Central Station sharing stories with other firemen, Forras had an experience he says felt like it was out of the movies.
I see this light shining into the station, Forras said. And this beautiful woman comes walking in.
More light. More divine intervention.
Monica Carreras, a widow with four children, was visiting from Ecuador and had been stranded in New York because of the terror attacks. She wound up staying and volunteering. She and Forras, who was separated at the time, are now married.
In March 2002 they went to Ecuador and visited fire departments as part of their itinerary because the firemen there were fascinated by those who had helped during such a trying time in New York. Forras was touched by the encounter, especially when he learned firemen were not well respected there.
They want to give you everything and they have nothing, he said. We found out three girls had died earlier in a fire. They have no equipment. They go to fires with t-shirts over their faces. I realized the stuff we throw out is better than anything they have. I understood their incredible emotional desire to serve people and how brave they were, without even having the tools. I said, We have to help them gear up.
Thats how the idea for the Gear Up Foundation came to be and I got the impression the passionate Forras cant get enough of telling the story. Amazing what happens when you realize how youre going to make good on a pact with God.
These guys have gotten a gift of pride about them, he said. They identified me as the guy who should have died but didnt. Theyre spiritual.
In a myriad of ways I could tell you it takes one to know one. Forras grew up in Queens with a Jewish mother and Christian father, both of Hungarian descent, and gained a sense of doing the right thing. He put aside his love of physical education and instead took over his fathers small aerospace business right out of Manhattan College despite his calling to teach. A man whose resume included life guard, ski instructor and black belts in martial arts, he used his extracurricular activities (like coaching baseball and soccer and becoming a volunteer fireman) to stay physically active while also fulfilling his desire to give back to the community.
He grew that family business, Chase Electronics, from a half-million-dollar per year business to a $10 million one and founded three more companies, including Phoenix Group, an international distributor to the defense industry. After Sept.11, Forras took a leave of absence from all of it and his brother took over. Eventually, all the companies went bankrupt.
Sometimes those closest to you let you down, Forras said. They follow the dollars.
Walking away felt like part of his agreement with God and he hasnt looked back. He and Monica whose spirituality derives from Christianity and the metaphysical pray at dinner each night. Now, despite a multitude of physical troubles from his days at Ground Zero, Forras is feeling especially blessed because of a device made by Fisher Wallace Laboratories called the Cranial Electric Stimulator.
After 20 meds a day, inhalers, polyps in my lungs and sinuses, headaches, injections, night terrors, and erratic sleep patterns, do you know what its like to find something non-drug that works? Forras said. Its a godsend.
Prescribed by Dr. Robert Cancro -- professor and chairman of the department of psychiatry at New York University School of Medicine and director of psychiatry at New York University Hospital the non-invasive device stimulates the brains production of serotonin, dopamine and endorphins while causing no serious side effects. Cancro is providing free evaluations to 9/11 responders to see if they qualify for use of the Cranial Electric Stimulator and, because it addresses symptoms also common in those serving our country, the work at Fisher Wallace is getting noticed at high levels in the U.S. military.
Its been two months and what a difference in our lives, Forras said.
He is almost insomnia free and it has helped his depression. So, Forras being Forras, he has taken it on as part of his mission to spread the word about this device he calls a life saver. A text donation program has been set up that links Gear Up with Fisher Wallace.
More than 1,200 9/11 first responders have died, Forras said. Three or four die a week.
Thats why he calls the foundation his whole life and its why he has the aforementioned message on his business card honoring them. He believes hes still here so he can make sure they get help and get their due. As for him and his mortality, he harkens back to that dark night, being trapped and ultimately surrendering.
That experience was as close to God as Ill ever be, Forras said. I dont fear death.
For through it all, he has learned, there is light.
Nancy Colasurdo is a practicing life coach and freelance writer. Her Web site is www.nancola.com and you can follow her on Twitter @nancola. Please direct all questions/comments to FOXGamePlan@gmail.com.