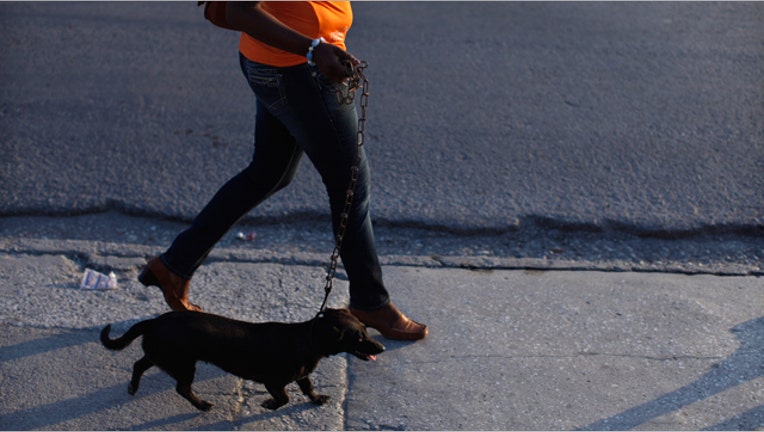 Welcome to OnSale at FOXBusiness, where we look at cool stuff and insane bargains.
Design your own case to house your e-reader and indecisive do-gooders need to check out this new way to give. And dog owners may want to create one of these profiles for their pup.
E-Reader Wrap
If you're heading to the beach for spring break, or looking for a place to house your new iPad 2, check out a new way to protect your tech toys.
Gadget accessories maker M-Edge has a new feature that lets users create their own design for an iPad, Kindle, or Nook case. You can download a high-res photo to the site or upload your favorite artwork and the image will be printed on a 100% cotton canvas case.
The program lets you add multiple images, crop or scale an image, and add text. And if you don't feel like customizing your own design,  the site has plenty of awesome pre-existing designs.
You can make your own jacket for a Kindle or Nook for $40, or pay $50 for an iPad case, first or second generation. You can choose between a chestnut and black leather spine and your device will rest comfortably on a soft, light brown interior. Expected date of arrival is two to three weeks. Check it out at MEdgeStore.com.
Charity Card
OnSale told you about  a program called SwipeGood that contributes the change from your credit card purchases to the charity of your choice. Well, if you didn't sign up as part of your New Year's resolution, it's not too late.
The company is launching a new initiative called SmartGiving, that streamlines the donations you make to charities according to your actual day-to-day spending habits. All you have to do is register a credit card with the site, and the company provides more than 300 worthy causes to donate to--and you don't have to choose just one.
Say, for example, you put $35.25 in groceries on your credit card. SmartGiving would round up to the next dollar, dedicating the remaining 75 cents to a charity that feeds the hungry. If you buy books for school on your card for $149.50 SmartGiving will set aside 50 cents for a community education program.
If a user finds a charity they want to dedicate solely to, he or she has the option to turn off the "Smart" feature and direct donations to a specific non-profit organization.
App-y Tails
A new application for the iPhone and iPad will make canine ownership more convenient for dog lovers everywhere.
Appropriately called "My Dog,"  the app will find you a nearby groomer, a local trainer and dog park, as well as store your pup's medical info all on your handheld device. The man behind the app, California-based Holger Laufenberg, says he came up with the idea after his dog disappeared. When he started calling local shelters, he says he was asked questions about the dog's appearance, breed, medications and allergies. Through "My Dog," owners create a picture, detailed description, emergency contact information, and medical history.
The app also includes a national pet service directory and a dog-friendly travel guide. You can either search the App Store for "My Dog" or download it at DogInfoUSA.com.
Know of a killer deal or insane bargain? E-mail the goods to OnSale@FOXBusiness.com and share the wealth.