A Billion Reasons to Donate Your Credit Card Reward Points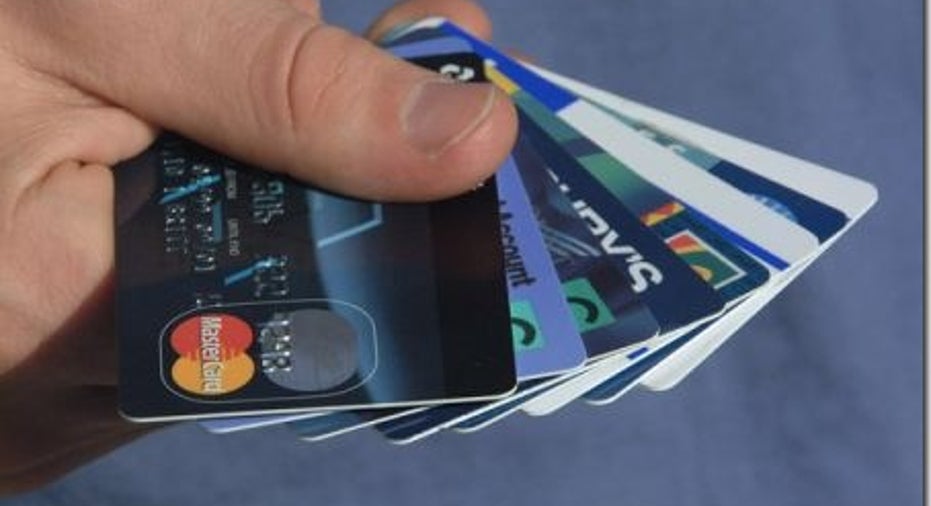 You are planning to make a balance transfer for a better credit card deal. But you have unused rewards points on that credit card. You don't have enough rewards points to redeem them for something you want, but you'd hate to see them go to waste. Here's a charitable idea: Donate your unused credit card points to a good cause.
A number of credit cards, including those issued by American Express, Citibank, Chase, Capital One and Discover, make it easy for you to donate your reward points.
All you have to do is log onto your account on the credit card's website and click on the redeem rewards points tab. You can donate your unused reward points just as you would redeem them for gifts or cash. You also can call the customer service number on the back of your credit card to donate by phone.
An advantage of donating rewards is that some credit cards absorb the transaction costs. "That ensures 100% of the donation gets to the charity," says Sukhi Sahni, senior communications manager for Capital One.
Some simple caveats apply
However, there are some caveats:
Some credit card companies require you have a minimum of rewards points to donate. For example, American Express requires at least 1,000 points. "For every 1,000 points, $10 will be donated to your charity of choice," says American Express spokeswoman Desiree C. Fish. "There is no limit to the number of reward points you can redeem as donations, provided you have the available point balance in your rewards account," she notes.
Some credit card issuers require a minimum of 2,500 rewards points or $25 donations.
Not every charity accepts credit card rewards points. Your charity of choice may not be on the list that does accept rewards. However, Fish says, it shouldn't be hard to find an acceptable charity. American Express gives cardholders the flexibility to donate their rewards points to more than 1 million U.S.-based charities. Capital One allows cardholders to donate rewards to more than 1.2 million United States charities.
Charities appreciate donations
Melisa Pratt, senior manager for corporate alliances at Make-A-Wish Foundation of America, says it accepts credit card reward miles from one of three airlines that it has relationships with: United/Continental, Delta and U.S. Airways. It also accepts rewards points for hotel stays from co-branded credit cards for Hilton and Hyatt.
Pratt, who has donated her credit card reward miles to Make-A-Wish, says the organization depends heavily on such donations as it grants 14,000 wishes a year and 70% of them involve travel. It needs about 2.5 billion miles a year. "If we can get someone to donate miles or credit card points toward miles, it makes it that much more affordable for us and the kids," she says.
Donating miles to Make-A-Wish is easy, Pratt notes. "Just go to our website."
Donations increase in time of disaster
How common is the practice of donating credit card rewards or frequent flier miles to charity? It's hard to say.
"We don't break out numbers in terms of how many people donate to charity," says Fish, of American Express.
Capital One doesn't share specifics either. "But there are small percentage of cardholders that use their rewards to make donations," Sahni says.
Card members like having donations as an option, Fish adds. "It is a way to help without having to spend extra money on their part."
Charities do find that donations of credit card rewards points increase in times of international crises such as earthquakes or hurricanes. "That's likely because during times of crisis/disasters it is something that it more top of mind," Fish says.
Get a receipt but not deduction
When you donate your unused or unwanted rewards points, you should get a receipt. The sites generate them automatically.
You need to check with an accountant to see whether your donation of rewards points or miles is tax deductible. It likely is not. "But if you don't itemize your taxes, you might not care," says personal finance columnist Liz Pulliam Weston.
To be sure to get a tax deduction, make your donation with cash or check. Ironically, if you make the donation with a credit card, you could earn more rewards.
Pratt says when she donates her credit card mile rewards - tax deduction or no - it's worth it to her because she knows what it means to the children and their families they help.
The original article can be found at CardRatings.com:A billion reasons to donate your credit card reward points