9 ways to save on vacation this summer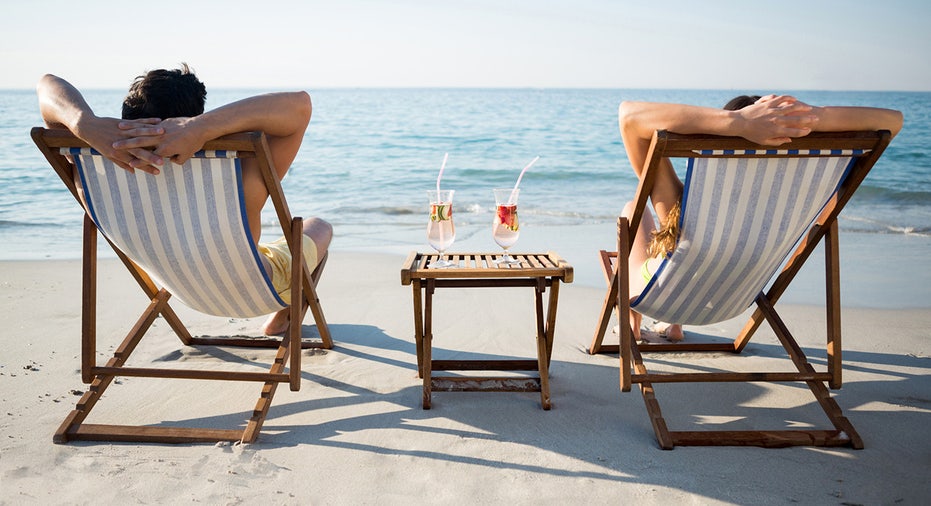 Summer is finally here and to many that means it's vacation time.
But despite dreams of having a tropical adventure, many people don't really have the cash to go.
Last year, about 74% of Americans say they have even gone into debt to pay for their getaways, according to a study from financial planning company LearnVest.
What's more, according to a new Bankrate report on Wednesday, almost half of Americans can't really afford an escape anyways, because they only have less than three months of emergency funds saved. Most experts believe you should have at least three to six months' worth of living expenses stored up before splurging.
But if you're like most Americans, you're probably going to book a trip regardless of money woes, according to Chris Whitlow, CEO of Edukate, a financial wellness benefit provider.
Whitlow says if you are, there are simple ways for most travelers to keep their budget in check this summer.
Here are 9 ways to save on vacation this summer, according to Whitlow.
1)      Browse privately
Your browser likely has a setting that lets you browse privately or without collecting cookies.
When you first start browsing for travel deals, use this setting to avoid being tracked. When travel companies know you're ready for vacation, they'll see the next time you're looking for flights and remember your level of interest, increasing rates accordingly.By keeping things anonymous, you can always get a true quote without assumptions about your level of intent to purchase.
2)      Check with your credit card company
If you use a major credit card like American Express or Discover, you may be eligible to get flight and hotel deals through them as a perk of being a member. Call your card services representative and ask what specials they may be able to help you out with.
3)      Rewards programs
By joining or maintaining your membership with a travel rewards program, you can get price breaks on different travel options. If it's your first time signing up with a rewards program, you may get free miles or hotel points. If you're a long-time member, deals may pop up that you can use to get reduced rates or promotional offers on family packages.
4)      Watch Exchange Rates
If you're trying to go overseas and haven't decided where to go yet, start by looking at countries with favorable exchange rates. There are many beautiful places to travel to where you can stretch your vacation budget further than if you went to Europe or stayed within the US.
5)      Book last minute
If you're not picky about where you travel to and just have a window of time you can take a vacation in, watch for last-minute deals. Airlines and hotels will scramble to fill up to capacity in the last few days leading up to a booking by reducing rates significantly. If you just want to get away, check out what you can get for cheap a few days before travel.
6)      Airbnb
Even though Airbnb has been around for a few years, many travelers still haven't tried it. While prices of Airbnb homes are comparable to a hotel suite these days, the additional amenities still make it a worthwhile investment for families who travel. In many cases, you can wash clothes, cook meals, and save on commuting costs around the city you're staying in.
7)      Keep it in the backpack
In recent years, charges for additional luggage have become commonplace for many airlines. If you're truly on a budget, keep your packing limited to just a carry-on. If you're staying at an Airbnb at your destination, you'll likely have access to laundry facilities. If not, you can use a laundromat every few days to wash your clothes. Use your free carry-on to pack a few shirts and an extra pair of pants to keep costs down.
8)      Don't buy anything at airports
Pack your own snacks and lunch before you head to the airport. Airports notoriously charge excessively for their food and drinks, so stock up the best you can before you make it on the flight or to your destination. Those extra packs of gum and magazines probably cost more than you think.
9)      Public transportation
Most major cities around the world have robust public transportation systems. Take advantage of a daily or weekly pass to save money on taxi and Uber fares to and from your tourist destinations. Bus and train routes are also likely conveniently located to landmarks and are built for tourists to easily navigate