9 Auto Insurance Discounts Not Miss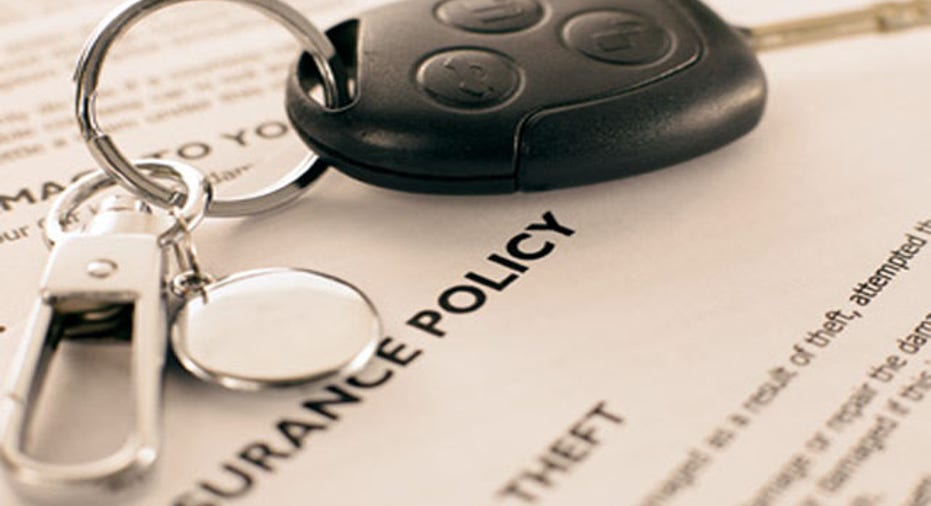 Are you getting every discount you can?
Auto insurance is one of those unavoidable costs that go with owning a vehicle. But one thing you can avoid is paying too much for your policy.
Prices for auto insurance can differ by hundreds of dollars, according to the New York-based trade group the Insurance Information Institute. Companies offer loads of opportunities for you to cut your premiums through discounts that can be based on a wide range of things, including your driving habits, your occupation, the fancy features on your vehicle and whether your kid gets a good report card.
Some car insurance discounts are common, while others are more unusual.
Read on to see if you're getting all your entitled savings. Keep in mind that some price breaks may not be available in all states.
Employee/occupational discounts
The kind of work you do, or where you do it, might allow you to save some money on your car insurance.
Insurance companies know that some occupations tend to mean less driving, less risk-taking -- and thus, fewer accidents. If you're in one of those professions, you could enjoy savings.
Farmers Insurance Group provides discounts for people in certain occupations, such as police officers, firefighters, doctors, dentists, registered nurses and teachers. Esurance has advertised "preferred occupation" savings for certified educators, engineers and scientists.
Some car insurance employee discounts stem from business relationships. Geico offers savings of up to 8% to employees working at other subsidiaries of Warren Buffett's Berkshire Hathaway Inc., including Fruit of the Loom and See's Candies.
If you're self-employed and work from home, you may still be eligible for a discount -- particularly if you rarely use your car. Most insurance companies cut the bill for "low mileage" customers.
Good credit discounts
How's your credit score? The vast majority of insurance companies take credit scores into account these days, and a high one could help cut your car insurance bills by as much as half, says insurance agent Sierra Knight, owner of KMI Solutions in Richmond, Va.
These discounts often are not promoted as clearly as others. Most insurance companies won't reveal the formula they use to come up with what's known as a "financial stability discount," but Knight says it's safe to say that someone with a score above 700 will be considered a better risk -- and eligible for lower payments -- than someone in the 500s. Credit scores generally range from 300 to 850.
Often, car insurance good credit discounts will extend to all the policies you have with a particular insurer. Note that California and a few other states have barred the use of credit scores in setting car insurance premiums.
Military discounts
Anyone who's in the armed forces -- and even college students enrolled in a commissioning program such as ROTC -- should explore car insurance military discounts. Geico gives discounts of up to 15%  for members of the military or National Guard, for example.
USAA, a financial services provider for service members and their families, offers savings for those on active duty and says its premiums also reflect a customer's rank in the service. Plus, the company provides a 15% discount on the comprehensive portion of a car insurance policy if the vehicle is kept in a base garage. When active duty members are deployed away from home or have another reason not to use their vehicles, USAA gives an up to 90% discount in some states when those cars are kept in secure storage.
Affinity discounts
Do you have fond memories of belonging to a fraternity or sorority in college? Your experience in Delta Delta Delta can come in handy for more than making your kids squeal at how your hair looked in those old pictures from the spring formal.
Through its affiliate program, Geico offers discounts of up to 8% in most states for members of an alpha-to-omega of fraternities and sororities. Similar car insurance affinity discounts are available to people who belong to a long list of other Geico partner organizations, such as the Colorado Bar Association, the National Society of Accountants and the DePaul University Alumni Association. Mercury Insurance and Liberty Mutual have similar programs.
It's not that Greek letters or club dues make you a better driver. Companies' affinity discounts might stem from sponsorship relationships. As "the official car insurance of the Pac-12 conference," Esurance says it offers discounts of up to 15% to students and alumni of Pac-12 schools who reside in Arizona, Colorado, Oregon and Utah.
'Green' discounts
Cutting down on paper statements isn't just good for the planet. It also helps to reduce business costs. A few insurance companies, such as AIC, are passing the savings along by giving a monthly discount to people who receive their statements by email, Knight says. Through its "e-sign" program, Progressive will immediately knock $50 off the price of an auto policy if you sign your documents online when you buy.
You might already know that if you reduce your mileage -- and thus your carbon footprint -- you'll see savings on your insurance bill. Some companies, such as Travelers, also offer car insurance "green car" discounts of up to 10% if you drive a fuel-efficient hybrid vehicle. The hybrid cars aren't necessarily safer, insurance experts say, but the people who go out of their way to buy and drive them are seen as a better risk.
Anti-theft discounts
Safety features that come with a car, such as air bags or anti-lock brakes, often mean reduced insurance premiums. But you might not realize that you can save money on the comprehensive portion of your insurance by installing anti-theft measures including: car alarms; fuel or ignition cutoff switches; stolen-car tracking systems such as LoJack; and VIN etchings, or engravings of your vehicle identification number on your windshield and windows.
A built-in system to deter thieves means an up to 25% reduction in the cost of Geico's comprehensive coverage. Allstate offers car insurance anti-theft discounts of up to 10%.
As you consider anti-theft devices, keep in mind that it pays to shop around. Some car dealers will charge you hundreds of dollars for VIN etching, for example, while membership organizations such as AAA occasionally provide the service for free. You can also buy VIN etching kits for $20 to $30.
Early shopping discounts
Getting an early start on things when it's time to renew your policy can put some money in your pocket. Some insurance companies, such as Travelers Insurance and Allstate, give discounts of as much as 10% if you switch to them before your next premium is due. To take advantage of these car insurance early shopping discounts, you should start looking at least two weeks before your current policy is up.
But before you jump, there's one more call you should make. Ask your current provider if it will match the competitor's early switcher discount with a renewal discount. Chances are if you're a good customer with a stellar driving record, the insurer will match the deal in order to keep you, says Knight.
Some car insurance providers do reward loyalty. For example, in California, State Farm offers a discount if your car has been insured with the company for at least a year. The potential savings increase each year for up to six years.
Good student discounts
If you have students on your policy, insurers provide a good financial lesson when the kids hit the books. Practically all the companies provide car insurance good student discounts for single, full-time students who are doing well in school and are under a certain age, usually 23 to 25. At Allstate, it's a savings of up to 20%.
"The data (show) that the better a student does in school, the less likely they are to have an accident," says Brad Hilliard, a spokesman for State Farm. While State Farm's "good student discount" varies depending on gender, age and marital status, it's usually in the range of between 10% and 25%, he says.
State Farm also has a special program known as Steer Clear that gives younger, student-age drivers an insurance discount of 15% in exchange for additional training and supervision, Hilliard says.
If you're well past your school years, you can get a car insurance discount if you go back to the classroom for a defensive driving course, also known as a motor vehicle accident prevention course. Organizations such as AARP offer the classes, or you might find a program through your state department or bureau of motor vehicles.
Marriage/domestic partnership discounts
One plus one can equal cheaper car insurance. Premiums can drop when you get married, because insurance companies believe that drivers who are coupled up tend to be safer than those who are footloose and fancy-free.
Some insurers, such as Safeco and Travelers, extend car insurance couples discounts to unmarried same-sex partners, says Knight. "It can afford them so much savings," she adds.
Other unmarried couples might insure their vehicles together to receive a multicar discount, which almost all providers offer. Or, if the two of you own property together and have homeowners insurance, there's usually a bundling discount to insure your car with the same company.
Whether you're married or single, do some research before you renew an auto policy to make sure you're getting all the discounts you can, says Michael Barry, a spokesman for the Insurance Information Institute.
"Look and see where you are getting discounts with your current policy," he says. "Are there discounts that other agencies are offering that you're not seeing? Ask them about it."
And while car insurance discounts are great, don't get carried away, because a company that offers few discounts may still have a lower overall price.