8 Tips to Make a Successful Pitch to the Press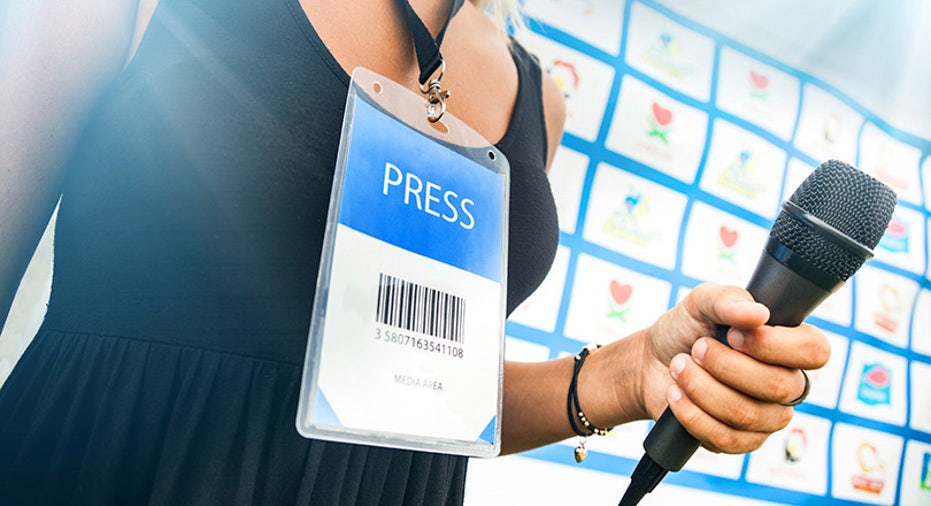 Pitching the press is the elusive skill others covet. But unbeknownst to most, it doesn't necessarily require a PR agent or agency (in fact, many of the best pitches come from the product folks and company founders themselves). So what are the secrets great PR people know? Not that many, it turns out. With a little strategy and common sense, you may discover that pitching the press is an easier thing than you think.
Great news, yes? But before you dive in, take heed of a few golden rules:
1. Choose a TargetBut make sure to the best of your ability the target will actually fit. For example, thousands of companies through the years have attempted to pitch Walt Mossberg on products such as network traffic management tools. Yet he specializes in covering consumer products that are something even his mother would use. Not a fit at all.
Find out who's covering the topics you're interested in pitching and create a target list of at least 10-15. Perhaps 25.
2. Read the Writer's Prior Articles, ThoroughlyRead with an eye for the writer's interests, preferences, even biases, and think about the way your idea would extend their topic further. (Not "I see you wrote about free cloud storage, so how about you write about it again?")
When you make your pitch, let the writer know where you see your idea fitting. Think through the reporter's mind and eyes—how will this be interesting and usable to my readers? How will it meet the criteria of my publication, my boss, and my beat assignment?
3. Pitch a Story, Not a Company or a Product Believe it or not, your company and product, by themselves, are not interesting enough to make an article topic. But as an example of a trend or a pervasive need, they can shine. Think of what that story might be and imagine what it might look like in the hands of the reporter you've chosen. From that point of view, prepare your pitch. Make your pitch by email first.
Send your pitch to the reporter in a personal and brief message. If the idea is a good one, the reporter may respond right away. If you don't hear back, perhaps the next step is a call. When you call, refer to the earlier message (but don't say "I'm calling to make sure you got my message). Regardless of whether the reporter has seen it or not, re-cap it quickly while also re-forwarding as a courtesy to allow the reporter to see that you did your homework, scan the high points, and have a chance to respond.
4. Respect the Reporter's Right to Make the DecisionIt's tempting to ply the reporter with a strong-armed pitch, but you'll be more successful by respecting his or her right to say yes or no. Your job is to provide them with as many meaningful reasons as possible to have the desire to say yes.
Is the story an exclusive? Is it an idea or slant that hasn't been offered to anybody else? How will it provide that person's readership with information that fits their focus but hasn't been presented from this angle before? All of these ideas will help.
5. Get Straight to the PointThe whole idea of buttering a reporter up to the topic you called for is bad. Clearly you phoned for a reason. With the first words out of your mouth, let them know what it is and why you think it's a good idea. If the reporter agrees, follow through quickly with the next steps. Many stories have been won or lost on the ability to follow through with exactly what's asked for. Make it easy. "Here are the bullet points," not "Here are five one hour videos to watch. Then our administrative assistant will be setting an appointment to determine in advance exactly what you'd be intending to ask." (Game over.)
If the reporter rejects the idea, why? For another person or with another approach could this story be better? Then, with the business of the call handled, you can then visit with the reporter for a bit and catch up if they have the time and are willing. And at that point, they'll know your personal interest is sincere.
6. Be Honest and Clear about Your GoalFor example, I was extremely annoyed to get a message from a regional vendor urgently needing my next available time to discuss their public relations, only to find out the one and only reason for the appointment was to give me a product demo they were hoping I would cover for Forbes. Even worse, it was a product that didn't fit my area of coverage.
These two executives wasted an hour and a half of their time and mine. Not only did they not get coverage, but they had made it highly improbable that I would agree to a return appointment when they genuinely did want to meet to discuss their PR.
7. If You Can't Reach the Reporter, Don't Repeatedly CallDo listen to the reporter's voicemail, however. It will often provide you with clues. For example, the reporter may be on vacation, out sick, has moved to another beat (or even another publication), or may be so adamantly opposed to voicemail you should be aware the message is likely to never be heard (or may even offend them).
If you leave a message, one in a day is ample. If the reporter has left a cell number on the message, refrain from using it unless the matter is genuinely urgent. Reporters truly appreciate the courtesy you extend in reaching out in the ways they prefer.
8. Consider TwitterTwitter can often be a clue to where the reporter is and what they're doing on that day. For example, "I just arrived at Dreamforce" would certainly explain why they didn't answer the phone. Time your next contact for after the event. Also, many reporters will respond to Tweets or direct messages through Twitter faster than any other mechanism. Use that advantage, when you can take it, with skill.
There is more to effective PR by far than the initial pitch, of course. But for now, bear in mind that in my own experience as both a PR lead and a columnist, of the hundreds of pitches I've received from professional PR folks, very few meet criteria well. In fact, the last big feature pitch I responded to was from a junior PR agent who had sent a cold email pitch through the publication's general email. But she'd taken the time to check my beat assignment, see what I'd written before, and offer a way to provide some good value add. Then, when I asked for additional items as follow up, she followed through, and did it accurately and quickly. Score!
So the next time you feel the urge to send a mass PR pitch or to hire an agency to do so, save your money and save your breath. But if you're savvy about it, you have at least as much chance to succeed as a hired PR pro. So when you have that great story idea prepared, feel free to send me a (short) email or give me a call. I'll be waiting.
This article originally appeared on PCMag.com.