8 Things U.S. Firms Must Know When Sourcing Goods and Suppliers in China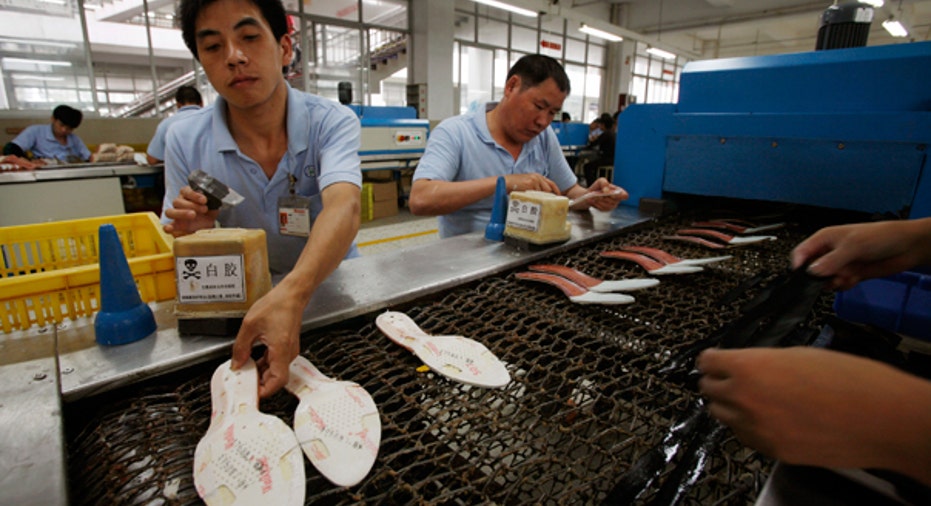 Horace Greeley, the famous early American newspaper editor and founder of the New York Tribune in the mid-1800s, famously responded to the question of how to become rich with the statement "Go West, young man!" The same advice is often slightly reformulated and given today as "Go East, young entrepreneur!" Although people today can argue about the correct direction to go to China from the United States, the essence of the statement still holds true today.
Although the relative cost of manufacturing in China has risen in recent years, the country is still often the cheapest location for American retailers and manufacturers to source goods or parts.
This article is first in a series exploring how U.S. companies can source goods in China, and it focuses on how those companies that cannot afford to establish overseas offices or manufacturing operations can effectively and efficiently source suppliers in China. We will focus on how a smaller U.S. company can and should go about locating suppliers in China.
1. Internet Search
The easiest and most cost-effective place to start a search for suppliers in China is on the Internet via search engines such as Bing or Google, and B2B sourcing platforms likeAlibaba, Global Sources, and Made-in-China.com. Thousands of suppliers are listed on these sites, and you can streamline your search and increase the number of legitimate sources by filtering results for only those entries labeled as "gold member," "verified supplier," "onsite supplier," or "accredited supplier." Good reviews offer some indication that the supplier is legitimate. Some B2B sourcing platforms have endorsed service provider lists and supplier blacklists. For example, Alibaba has a list of banned members.
Some sites also offer special services to further protect buyers. For example, Global Sources has credit-check services and supplier-capability-assessment services that will provide suppliers' key business information including company status, production capabilities, and product quality.
Be aware that verified suppliers at these sites may only mean that the companies are verified to exist; it does not necessarily mean that their reputation, production capability, or quality have been verified (for example, a gold member at Alibaba is a paid status). Further, while these sites have large directories of "suppliers," some are simply traders or wholesalers, not manufacturers. You won't get the best price from traders or wholesalers, so you need to do your own diligence on potential suppliers.
It is worth mentioning that Global Sources also has China Sourcing Reports (CSRs) that have in-depth studies focused on specific sourcing industries in China. In the CSR, you can find qualified suppliers and their verified contact information. This report also provides industry overviews, top-selling products, and other pricing and market information, although such information may not always be up-to-date.
2. Social Media
Social media is not necessarily an ideal platform to identify suppliers. Only some suppliers have a social media presence, but they can be a good source for feedback or reviews of potential suppliers. Therefore, be cautious when relying on such platforms and remember to do your own due diligence as the information provided is often unverified, reviews are often anecdotal, and sample sizes may be small.
Also, there are now many professional LinkedIn groups focused on sourcing in China:
In addition, some forums such as the Alibaba forum, Smart China Sourcing at Global Sources, and China Sourcing Blog offer good tips. Finally, be sure to check on any complaints other people may have shared at Ripoff Report.
3. Trade Shows
Trade shows are another way to find legitimate suppliers. By attending trade shows, you have the opportunity to talk to potential suppliers face to face about their companies, products, production capacity, quality-control procedures, and other key business areas. Such direct interaction can help you evaluate suppliers and verify their abilities.
Two trade shows in China are worth mentioning. The Canton Fair is the largest trade fair in China and is held twice a year in Guangzhou, located near Hong Kong in southern China. The Canton Fair attracts thousands of attendees with a huge variety of products. The East China Fair is the largest regional trade fair in China, and is held once a year in Shanghai. There are other regional trade fairs in China that are usually industry-specific. SearchChina Sourcing Fairs for specific industries.
If you want to avoid the headache of traveling internationally, there are also trade shows in the U.S. that have a significant Chinese presence. These trade shows are generally industry-specific. For example, the International Consumer Electronics Show (CES) in Las Vegas has many Chinese participants. The downside of such shows is that you may be limited to a small pool of potential Chinese suppliers because many of them will not attend these trade shows, and therefore you may not get the best deal possible. Also, you may be out of luck if the product you are sourcing is not covered at one of these domestic trade shows.
Effective communication is very important when attending trade shows. The good news is that most exhibitors have handouts in English, and many speak English. The bad news is that many have limited spoken English skills. Consequently, if you decide to pursue a transaction with a Chinese company, you will have to retain a translator later on in the diligence and negotiation process. Finally, be aware that not all suppliers at these trade shows are manufacturers (some are traders or wholesalers), so be sure to ask them about this directly.
4. Verify Suppliers
It is essential to perform adequate diligence on potential suppliers. The information provided by a potential supplier on its website and other media channels is a good start, but you need to verify whether a supplier in fact exists and is what it claims to be.
This verification can be done in a number of ways. Arrange a visit to the relevant local government agency to check the company's registration. You need to know whether the supplier has the necessary production capability, certificates, and communication and technology skills to meet your expectations in terms of quality, quantity, and delivery times. You also need to confirm in some fashion the supplier's financial statements by, for example, requesting audited statements from the supplier, or at least requesting statements prepared by a reputable Chinese accounting firm, in order to get a sense of the potential supplier's assets and capital base to estimate whether you would be able to recover any loss should a contractual dispute arise.
5. Buying Directly from Suppliers
Once you are able to identify, verify, and vet a potential supplier, you can buy products directly from them or through a B2B sourcing platform. Buying directly from suppliers can save you money if everything goes smoothly, but it also leaves you open to the risk of being scammed or not getting your money back if the products turn out to be of poor quality.
Another important issue is the type of payment. Safer payment options include paying through a bank letter of credit issued by your bank or an escrow with a reputable third party. Other higher-risk payment options such as credit cards, wire transfers, or similar payment methods can also be used, but many of these methods do not always provide reliable dispute mechanisms to recover payments when fraud or other contractual problems arise.
Read the full list at AllBusiness.com.
Charlotte Zhanghaixia Westfall is a corporate and securities attorney based in San Francisco with both U.S. and Chinese legal training, who advises U.S. and Chinese clients on cross-border business strategies and related legal issues.
Rick has significant legal and business experience in contracts, financings, institutional lending, international business transactions (with an emphasis on China), venture capital and mergers and acquisitions. Most recently, he was the VP of Business Development and Legal Affairs for Globitech, Inc., a semiconductor manufacturer, and prior to that, a partner in venture fund KLM Capital Group. Previously, he served as the general counsel of Talegen Holdings, Inc. (1993–1998), the former holding company for the insurance operations of Xerox. Rick has also served as the Chair of the Executive Committee of the Business Law Section of the California State Bar (1991–1992) and was a corporate and banking partner at the law firm of Pettit & Martin (1981–1993).