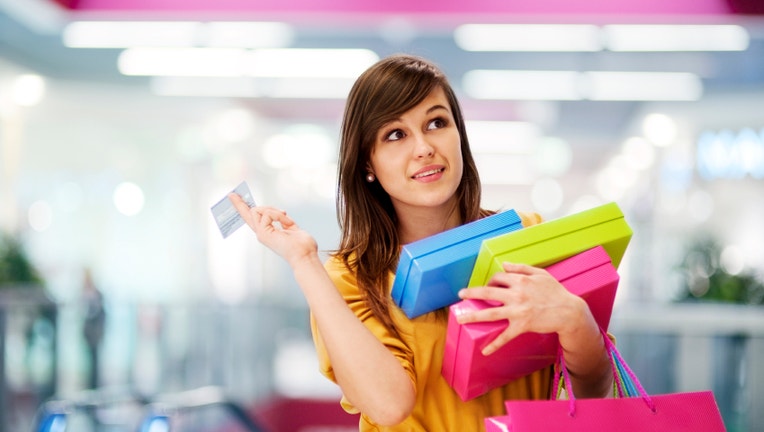 If you're looking for a new swimsuit or summer sports gear to take advantage of the warm weather, you can find deep discounts on them in June. Time to spruce up your indoor living spaces? Look for great deals on furniture and carpets.
Just in time to record your famiy's summer vacation, camcorders will be marketed down this month. If you need to find gifts for June brides and grooms, pots, pans, and dishware will be deply discounted. Small consumer electronics such as Blu-ray players, home theaters, and streaming media players will also be on sale.
If you're in the market for these and other items on deep discount this month, we've got the shopping tips, buying guides, and ratings that can help you find the right models. Want to know what's on sale the rest of the year? Check our calendar of deals.
The right camcorder features are important, whether you're considering a standard definition or high-def model. Many options, such as LCD monitors and autofocus, are available on most models while others, such as a built-in light, are less common.
Use our camcorder buying guide to discover which features are most important to you. We also have unbiased Ratings based on our lab tests, plus camcorder reviews to help you choose the best model at the right price.
Even the most luxurious carpet doesn't have to cost a fortune. Shop around to find carpet that fits your lifestyle and budget. Always request separate pricing for materials and installation so you can make an "apples-to-apples" comparison among different suppliers.
The wrong carpet may wear out quickly, fade, or show stains that resist your best cleaning efforts. Our carpet cleaner buying guide lists the pros and cons of DIY carpet cleaning versus hiring an expert. Our Ratings of carpet cleaning machines show which ones did best in our tests. We also have stain-fighting tips in our carpet stain remover buying guide, and Ratings of the most effective stain-removing products. And we've found that upright vacuums, especially with a bag, clean carpets best.
Laptops let you use your computer away from your desk, but you pay for that mobility with a keyboard that's a little more cramped, a higher price, and sometimes, reduced performance. They're also more expensive to repair than desktops. Screen size will be an essential factor in deciding which type of laptop is right for you. Find the right model in our laptop Ratings; be sure to check out our reliability data.
Desktops deliver more performance. They allow for a more ergonomically correct work environment, let you work on a larger screen, and typically come with better speakers. But most of them take up a lot of space, even with a thin monitor. For tips on getting the right model, read our buying guide. To see which desktops did best in our lab tests, check out our Ratings.
Furniture is on sale this month because stores need to make way for new lines that will arrive after the spring High Point Market.
Where you shop makes a difference. Catalog retailers, for example, have been around for several years, sometimes as an adjunct to a chain of stores. Mass-market retailers, including Ikea, Levitz, Value City, and Walmart, tend to stress price. Expect a fairly limited fabric selection on upholstered furniture.
Find the best furniture stores, and check this interactive guide, which includes details on upholstered furniture, styles, and furniture-care tips. You're likely to find these three products on many wedding registry lists. Luckily, many stores put them on sale now. If you're looking for a cookware set for a couple getting hitched, you'll want an assortment of skillets and pots, a stockpot, and lids. But don't overbuy. A set that contains more pieces might not be the smartest choice if new cooks will use only a few and the rest take up space in their cabinet. For more shopping tips, see our cookware buying guide, and read our Ratings to find the brands and models that did best in our tough lab tests.
If you take advantage of discounts to replenish your dishes, our dishwasher detergent buying guide will help you keep them sparkling clean (we've also got a dishwasher buying guide packed with shopping tips if you're in the market for a new model).
If you've been on the hunt for smaller consumer electronics such as an MP3 player, Blu-ray or streaming media player, or a home theater system, now is the time to buy.
But before you hit the stores, check out our shopping tips in our MP3 player reviews, buying guide, and Ratings. We've also got a buying guide for Blu-ray players and streaming media players and services, and one for home theater systems and sound bars. Check our Blu-ray player Ratings, streaming media player Ratings, and home theater systems and sound bars Ratings.
And for additional ways to save on any electronics you're buying, watch the video on getting the best deal below. Two of the best ways to get moving this summer— walking and bicycling—are not only enjoyable, but they also happen to be among the most affordable. Safety and comfort are the two most important factors when buying a bike, and finding one that fits is essential.
Our lab tests show that the lighter the althletic shoe, the better—as long as cushioning and stability don't suffer. Invest in a pedometer to keep motivation up.
Backpack baby carriers are great for people who want to hike nature trails with their tots in tow. We have more tips for ways the whole family can enjoy a workout this summer, plus info on the best sunscreens and the best ways to stop bug bites. As temperatures soar, you'll find good deals on swimsuits (and fetching caps). Because it's the end of the swimsuit season for retailers, however, selection may suffer.
Shopping at the right time can help save even more, say the editors at ShopSmart magazine. Kohl's fans, for example, should check out the "Gold Star Clearance" racks, where prices are slashed up to 80 percent on weekend nights. At Target, women's clothing is generally marked down on Tuesdays, men's on Wednesday, and kids' on Mondays. Markdowns at Marshalls and T.J. Maxx usually happen on Wednesday.
You might find the best deals on swimsuits at outlets; read our guide to outlet shopping.
Copyright © 2005-2014 Consumers Union of U.S., Inc. No reproduction, in whole or in part, without written permission. Consumer Reports has no relationship with any advertisers on this site.