8 Costs to Consider When Buying a Rental Property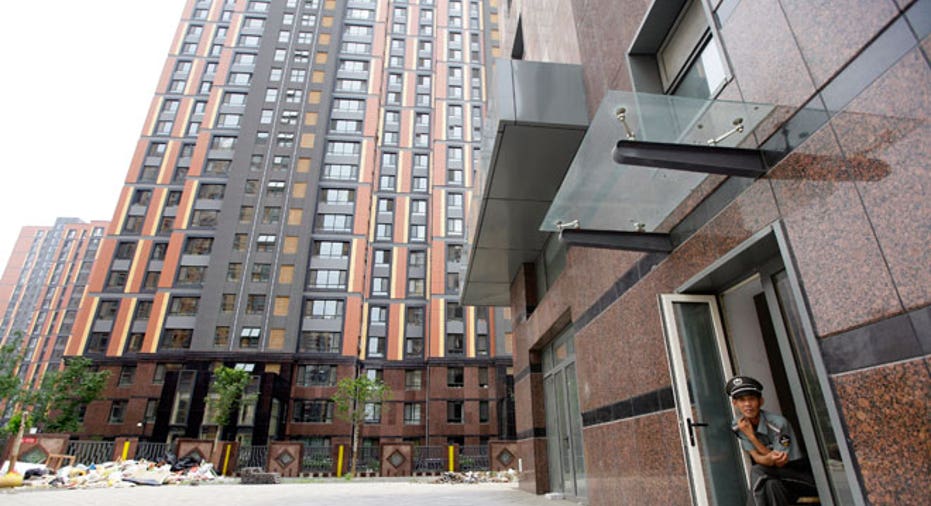 Even as home prices and mortgage rates rise, there are still bargains available for borrowers looking to purchase rental properties.
According to the National Association of Realtors' 2013 Investment and Vacation Home Buyers Survey, investment-home purchases accounted for 24% of all sales in 2012, the second highest mark since 2005.
"Investors have been very active in the market over the past two years, attracted mostly by discounted foreclosures that could be quickly turned into profitable rentals," Lawrence Yun, NAR chief economist, said in a statement.
While rental properties are certainly appealing, offering the promise of monthly cash flow in addition to long-term appreciation, investment properties have a number of costs that are both visible and hidden, says Michael Whitbeck, real estate investor and founder of Residential Mortgage Underwriting and Processing Institute, a mortgage underwriting training firm in West Bloomfield, Mich. Even the most obvious expenses, like the monthly mortgage payment, might pack a few surprises.
Before you start searching for rental properties, run the numbers to understand whether investing in a rental property will be a windfall or a money pit.
8 rental costs to consider
No. 1: Mortgage requirements
Investment properties are considered riskier because the home is not your primary residence. Whitbeck says you should expect to pay roughly 1.5% more than the mortgage rates you see advertised. The down payment requirements for a fixed and adjustable 1-unit structure would be about 15% and 25%, respectively. If 2 to 4 units, those down payment requirements jump to 25% and 35%, respectively, says Whitbeck. Furthermore, if your credit score is less than 720, expect to pay even more.
No. 2: Property taxes
Depending on where you purchase, property taxes can add significantly to the property cost, says Whitbeck. Be sure to contact the municipality directly to ensure that the taxes listed on the Multiple Listing Service are accurate. It's also a good idea to find out what services those taxes include. For example, does that include garbage removal?
No. 3: Homeowners insurance
Nat Kunes of AppFolio, Inc., a property management software company in Goleta, Calif., warns that insurance can vary significantly depending on your region, especially if your home is located in an area prone to flooding, fires or other perils. Be sure to discuss rates with an insurance representative prior to entering a contract on the property.
No. 4: Maintenance
Charleston, S.C., landlord Lin Bennett keeps a pool of money equal to about $100 per month per property on hand in case she needs to repair one of her seven rental units. Whitbeck says it's a good idea to budget 10 to 15% of the annual property rent for maintenance and upkeep of the property, in addition to any tenant-caused damage that should be covered by security deposits.
"To get the maximum value of your property when you want to sell it, you're going to have to keep it in good condition," he says.
No. 5: Association fees
Some condominiums and homeowners associations have monthly fees associated with them. These also need to be included in your budget. In addition, warns Whitbeck, if the unit is part of an association, be sure there are no rules against rentals.
No. 6: Utilities
While utilities like gas and electric are often the responsibility of the tenant, some services, like water and sewer, might be included in the rent. If you plan to include utilities in your rental price, get an estimate from the utility companies of the average monthly usage.
No. 7: Tenant search
Finding good tenants also carries expenses. Bennett charges prospective tenants a nonrefundable $35 application fee to be considered for her properties to defray that cost. Hiring a property manager or real estate agent to handle the search for you will carry an additional cost that varies considerably by market.
No. 8: Vacancy allowance
Whitbeck also warns landlords not to assume the house will be rented 12 months out of the year. He advises allowing two months of vacancy, if possible, when setting rents. Bennett doesn't do that, however, since she owns properties in a "very tight rental market" and has always been able to rent her units within 30 days of showing them. It's essential to understand your market to understand how long rental properties typically stay on the market.
If you've tallied up these expenses and you're still in the black, a rental property might be a good investment. Budget carefully and stay on top of rent collections to ensure your property pays off.
The original article can be found at HSH.com:8 costs to consider when buying a rental property