8 Best Apps for Business Collaboration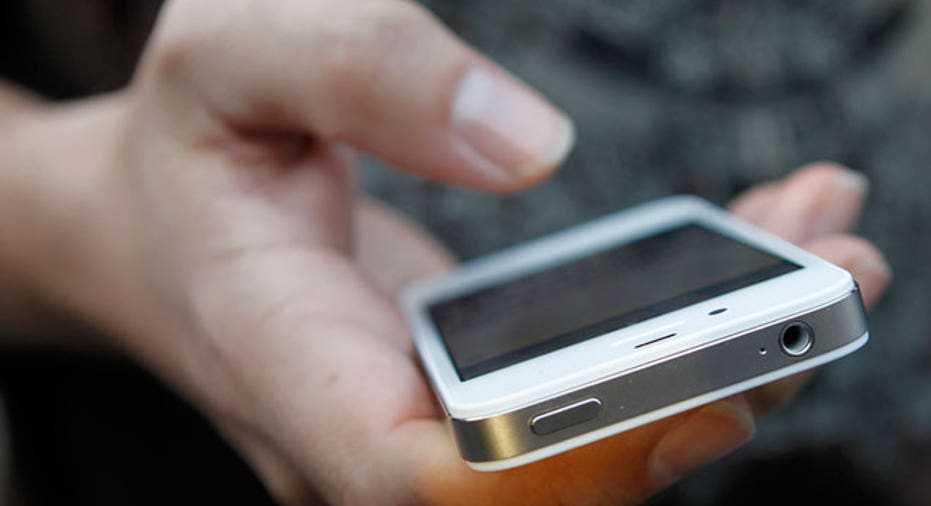 Some work projects are too big to tackle alone. But it's not always easy to make sure every member of your team is on the same page. When deadlines are looming, you'll need to work together on a plan, share notes, meet remotely and collaboratively edit files and documents. You'll also need a way to assign tasks and track your colleagues' and employees' progress.
That's where your smartphone or tablet comes in. With the right apps, there are dozens of ways to work together — even when you're far apart. Read on for eight apps that will help you and your team share, collaborate and get things done.
Google Drive (Free) – Android & iOS
The Google Drive app lets you tap into the power of Google Docs to collaboratively create documents, spreadsheets and presentations from anywhere. The app lets you view and edit files in real time with every member of your team. It's compatible with Microsoft Office files, so employees can seamlessly transition between desktop computers and mobile devices. Using the app, team members can also edit files offline from anywhere. When they reconnect, changes and edits will be synced across all devices.
iWork ($10/app, free on new iPhones & iPads) – iOS only
If your team prefers iOS devices, iWork is your best bet for collaborating on files, spreadsheets and documents on the go. The newly revamped iWork suite for iPhone and iPad includes the Pages word processor, Numbers spreadsheet editor and Keynote presentation maker. The apps are fully integrated with Apple's iCloud online storage platform, so team members can access and edit documents from any Web-connected device and edit collaboratively in real time. The new iWork comes preinstalled on all new iPhones; team members with older iPhones will have to shell out $10 for each app.
Dropbox (Free) – Android & iOS
Using Dropbox means never leaving an important document or file behind. For teams that need to collaborate, the app allows all members to access the most up-to-date version of those files from anywhere. Just have each member of your team install the app on his or her desktop and mobile device. Once that's done, their files will stay synced across all devices. Dropbox also functions as a reliable cloud backup service, allowing team members to recover deleted files and revert to previously saved versions.
Evernote (Free) – Android, iOS & Windows Phone
Evernote isn't just for personal notes. With a subscription to Evernote Business, it can become a versatile collaboration tool for your entire office. Among the app's premium features is the ability to create "notebooks," which can be shared with individuals or the entire organization. Unlike personal notebooks, which can only be viewed and edited by the creator, shared notebooks can still be accessed long after the creator leaves the company. It's easy to designate which users can view and edit each notebook, and Evernote's built-in notification system will keep you up-to-date on any edits or updates made to company notebooks. Try using the feature for project planning and idea generation.
Huddle (Free) – Android & iOS
Huddle is a business collaboration suite designed to help teams share files and plan projects. Use the app in a variety of ways: View, edit and annotate a document, and then save the edited version back to Huddle when you're done so every member of your team can access it. When you're editing a document, Huddle will automatically retrieve related documents so they're just a few clicks away. You can also assign tasks to colleagues, and then attach relevant documents and track their progress. And as deadlines approach, every member of your team will automatically receive progress updates and reminders to help them meet their goals.
Cisco WebEx ($24/month, $228/year) – Android, iPhone & Windows Phone
Videoconferencing lets you collaborate with team members face-to-face, even when you're apart. Cisco's WebExis a solid videoconferencing solution for small- and medium-size businesses. The entry-level subscription lets up to eight remote users attend a meeting, and allows for screen sharing for easy presentations. Users can also share documents, spreadsheets and PDFs for collaborative editing. And the service includes an interactive whiteboard feature, letting users share notes, draw charts and more.
Skype Premium ($9.99/month) – Android, iOS & Windows Phone
Skype is best known as a video-calling service to chat with friends and family members. But for business users on a budget, Skype is a decent, affordable videoconferencing tool. Video chatting with one other person is free, but upgrading to Skype Premium for $9.99 per month adds a few important features, such as group video calling with up to 10 participants. Paying for a premium account also opens up group screen sharing, so you and your colleagues can share documents, spreadsheets and presentations and work together.
Google Calendar (Free) – Android & iOS
Creating a shared calendar for your team can help everyone keep track of deadlines and important dates. Google Calendar stands out in this respect, thanks to its intuitive interface and full integration with the rest of Google's online ecosystem. No need to set special reminders for meetings or conference calls; Google Calendar alerts you automatically and even sends a reminder to your Gmail account. Enabling group edits is easy. Just share your calendar with the right people, and then select the "Make changes to events" permission from the drop-down menu in the "Share with specific people" section.