With less than two months until tax day, many filers are scrambling to find receipts, gather the proper documents and get their returns into Uncle Sam.
Getting organized, "regardless of the size of your return," is the first step for staying on budget, both before and after you file, says Scott Brady, co-founder and CEO of package tracking app Slice.
But instead of getting buried under paperwork and sorting through piles of receipts, here are eight of the best apps to help you prep and file your tax return:
1. Evernote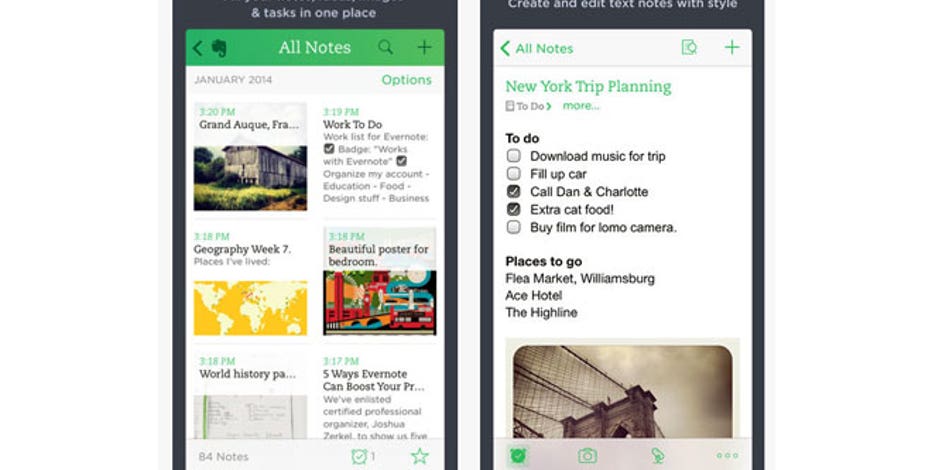 ---
Evernote can help sort tax-related materials to make filing easier. The free app lets users scan, store and organize financial documents, as well as group data by category in notebooks or using tags that can be shared with others.
Evernote is available for iOS and Android. Users can pay a monthly fee of $5 (or $45 annually) for Evernote Premium for added features.
2. ShoeBoxed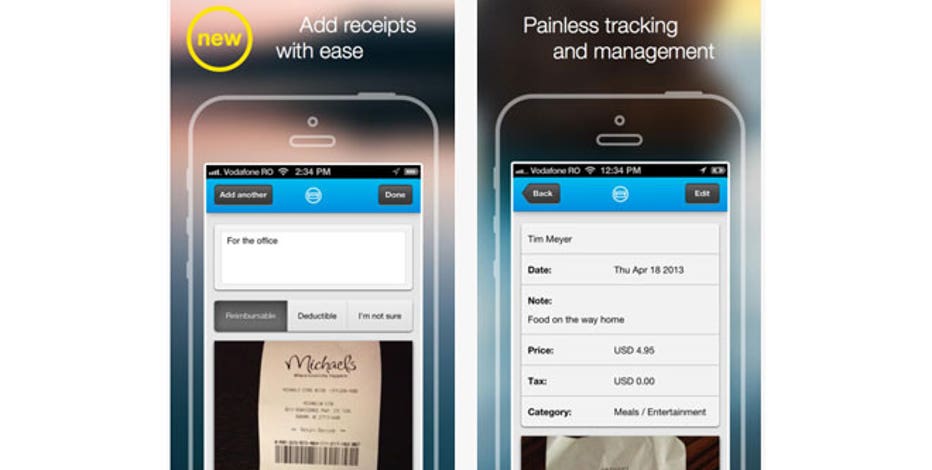 ---
ShoeBoxed helps users go paperless come tax time by allowing them to snap pictures of tax-related papers and receipts to scan or upload onto the program's IRS-accepted online archive. The data is then organized and made ready to export, and in case of an audit, ShoeBoxed also keeps receipt images.
The app is free to download on iPhone, iPad and Android, but to use it, consumers must sign up for one of four plans that range from $9.95 (Lite), $29.95 (Classic, the most popular plan, according to the site) up to $99.95 for the Executive level.
3. Slice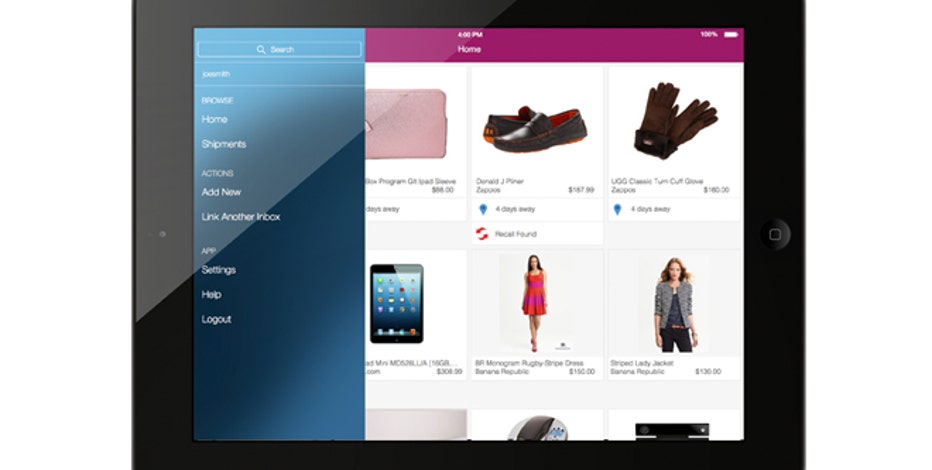 ---
Instead of manually sifting through hundreds of emails for tax-deductible items, Slice does the work for filers. After syncing with a user's email inbox, the app identifies and automatically organizes receipts.
The app presents users with an overview of their purchase history, helping them to find forgotten deductions and misplaced receipts for tax-deductible items. The free app is available for iPhone, Android and the Web.
4. iDonatedIt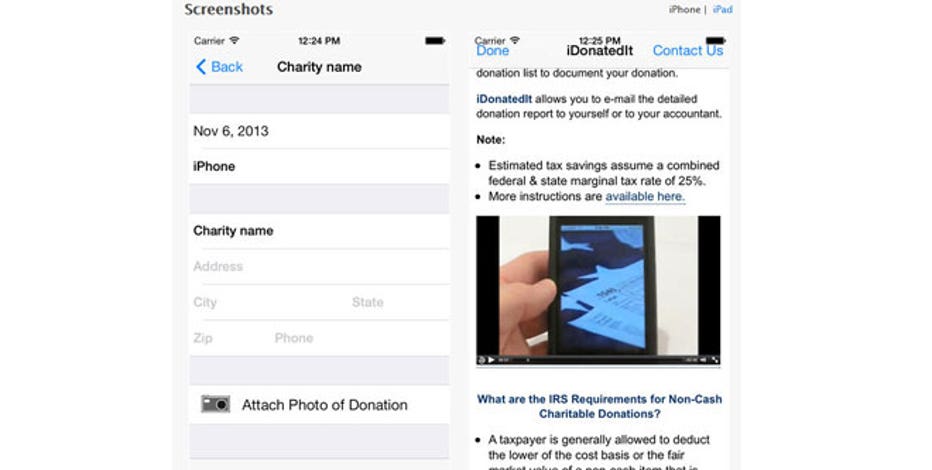 ---
Anyone who has dropped off a bag of miscellaneous items for donation can agree that when it comes time to file taxes, it can be a struggle to remember exactly what was in the bags and their worth. For those instances, iDonatedIt helps users track and value non-cash charitable donations.
The app costs $2.99 to download and is available for iOS and Android.
5. Xpenser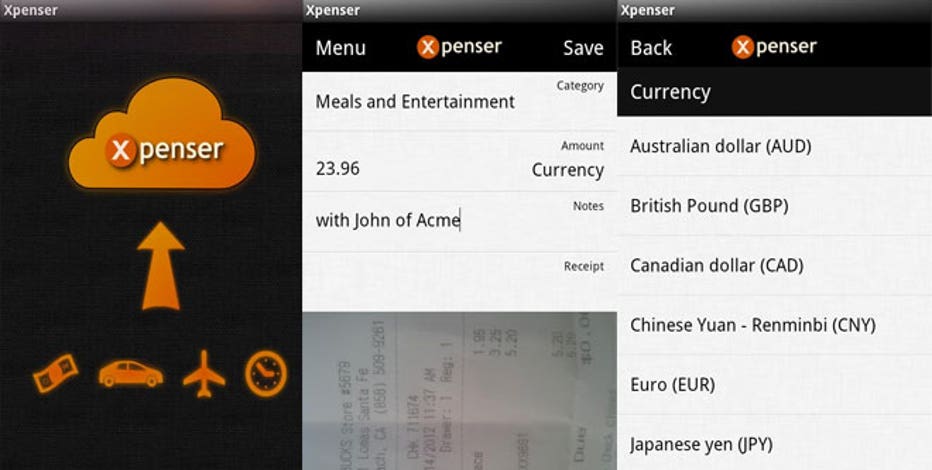 ---
This app is perfect for business travelers and comes into use during tax-season when on-the-go entrepreneurs need an efficient way to manage tax-deductibles. Xpenser lets users record expenses, receipts, time and mileage right from their smartphones and onto the Xpenser.com site (Xpenser was acquired by Coupa Software last year).
Once on the site, users can create, review and print (or export) invoices to submit reimbursements quickly. The app is free, and is available for iOS and Android.
6. TaxCaster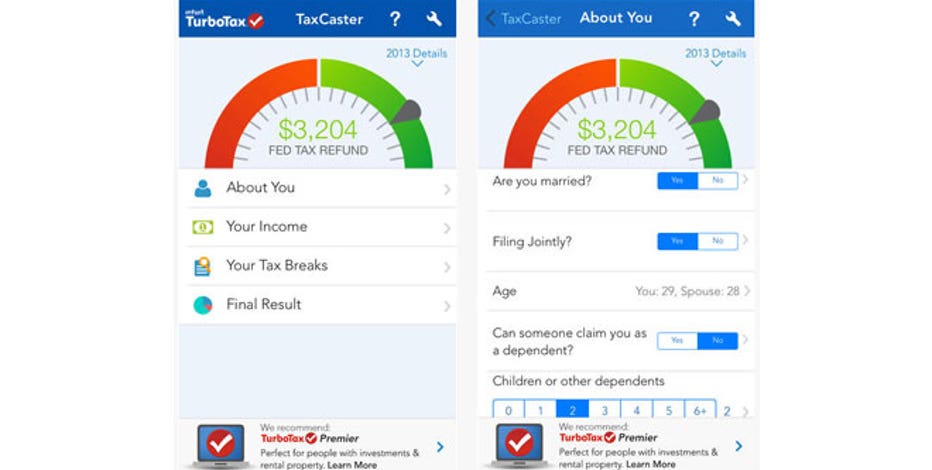 ---
This app by TurboTax lets users crunch numbers and get an estimate on how much they will either owe or receive before after they file taxes. The app is free to download and use on iOS and Android.
7. H&R Block's 1040EX Tax App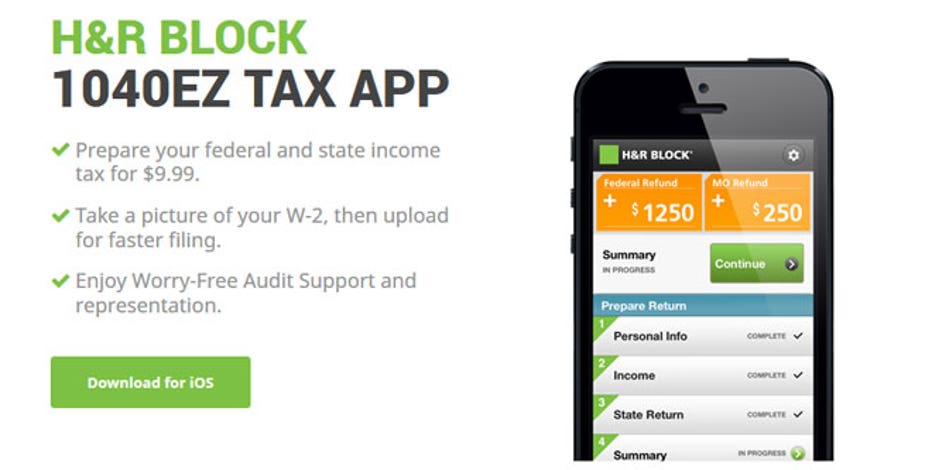 ---
H&R Block's tax app is free to download and offers users a fast way to file their taxes. To start, users are prompted to take a picture of their W-2 forms and upload it. After answering some basic questions, users can prepare federal and state income taxes for free, and then e-file for $9.99. The app is only available on iOS for iPhone and iPad.
8. IRS2Go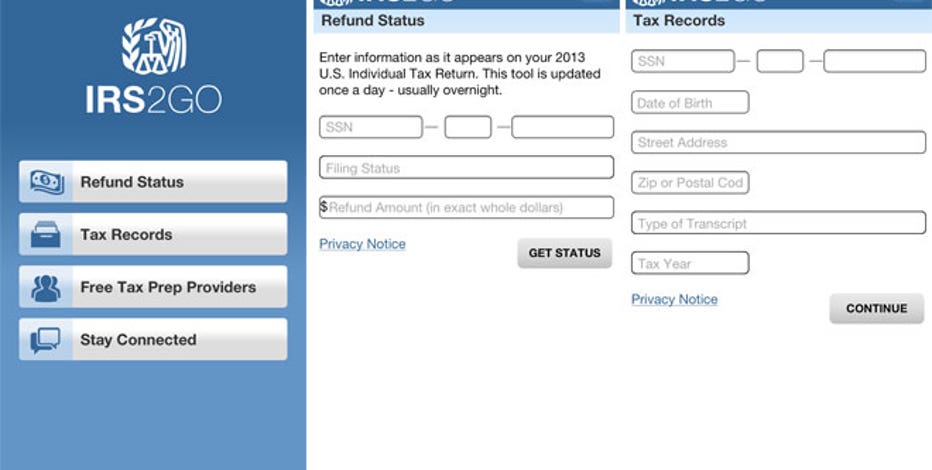 ---
The IRS2Go app is designed to help taxpayers track the status of their federal income tax refunds, get helpful tax tips or connect with the IRS via social media. With the app, users can request their tax return or account transcript right on their smartphones. The app is available in both English and Spanish, and free to download and use on iOS and Android.