7 Ways to Wreck a Used Car Sale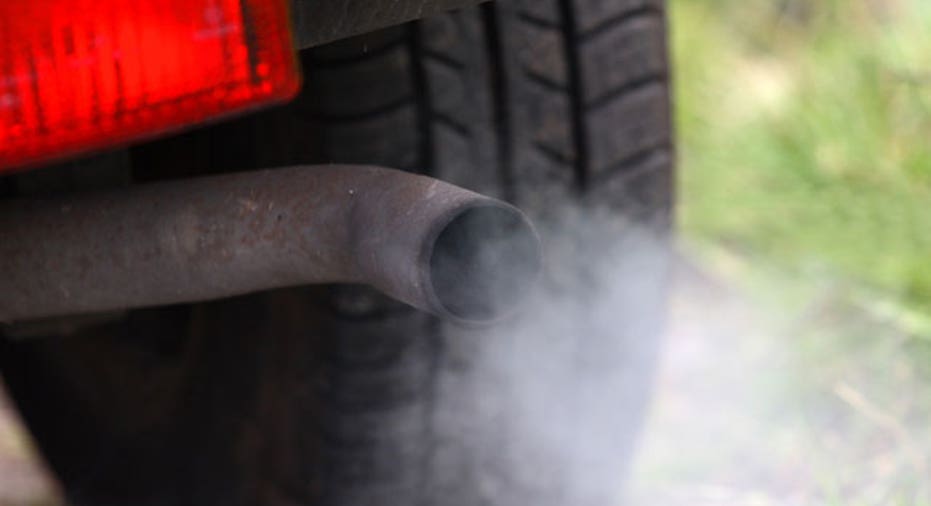 If you don't sabotage yourself, it's a great time to be selling your used car.
Prices for used cars, as measured by the Manheim Index, a gauge for wholesale used-car values, have been at or near all-time highs since the last quarter of 2010, and consumers are looking to cut costs by buying gently used cars over new ones.
A 2011 Consumer Reports survey found 65 percent of respondents said they were more likely to consider a late-model used car than they were a few years ago.
Still, it's possible to bungle your way into a bad price for your used car. Looking at seller advertisements, you'd never know people were trying to sell one of their most valuable possessions. If private auto sellers could win prizes for grainiest photo or most imaginative price, the competition would be fierce.
If you'd rather get top dollar for your car than serve as a punch line for prospective car buyers, take a minute to check out these common, used-car sales mistakes and how you can avoid them.
Sell Your Car to a Dealer
It's hard to beat it for convenience, but selling or trading your car at a dealership is a good way to lose out on $1,000 or more, says Melanie Kovach, senior director of private seller sales for AutoTrader.com, a website that hosts used-car classifieds.
"Generally, across all cars, it's about $1,000 to $2,000, but you can get more than that depending on what car you have," Kovach says.
Jack Nerad agrees. He's executive editorial director at Kelley Blue Book, a firm that specializes in setting values for used cars. Nerad says selling or trading to a dealer could net you up to 20 percent less than what you'd get in a private sale.
To get an idea of what the difference between a dealer price and a private sale price would be for your car, Kovach suggests logging on to a vehicle pricing site such as Kelley Blue Book, which lists prices for trade-ins and private sales.
Usually the gap between the two will be significant, because dealers make a big chunk of their profits by buying used cars at a lower wholesale price and reselling them on their lot at a higher retail price, she says.
If you sell your car yourself, "you can keep the profit that a dealer would be making if you traded your car in," says Kovach.
Sell at The Wrong Time of Year
While people buy and sell used cars all year, failing to sell your car during the time of peak demand for your type of vehicle can cost you.
"If you have a convertible, you're going to want to wait until spring or summer," Kovach says. "If you have a four-wheel-drive vehicle, you might want to wait until demand is higher in the winter."
For more mainstream cars without a specific niche, Kovach suggests selling in the summer if you're looking for a quick sale. That's the busiest time for private-party car sales.
On the other hand, if you're looking to get the best price, selling during the off-season may be better since you'll face less competition, she says.
Price Your Car too Low
"If you're too low, you might sell it right away. But you would have perhaps lost hundreds of, if not a thousand, dollars," says Nerad.
A very low price also limits your ability to negotiate with potential buyers, Kovach says. After all, once you set the price, there's nowhere to go but down if a buyer wants to haggle.
And a too-low price can send the wrong message about your used car to buyers.
"Potential buyers will think there's something wrong with your car and not even bother taking a look at it," Kovach says.
There are a couple of ways to go about making sure you're charging a fair price for your car. One is to get a quick value estimate on a website such as Edmunds.com or KBB.com that use market data to determine what people are paying for cars like yours.
Or you could browse auto ads online at sites such as Cars.com and AutoTrader.com to see what sellers of similar used cars are asking in your area. If your price is much higher or lower, you may want to go back to the drawing board.
Get Lazy About Pictures
In the Internet age, photos make up the single most important feature of any used-car ad, and that's where a lot of people drop the ball, Kovach says.
One mistake she sees is sellers not using their allotment of photos for online ads. Buyers want to get a complete picture of a used car's look and condition before they commit their time and energy to look at it in person. If they don't see high-quality photos, they may not even give your car a second chance, Kovach says.
She recommends including multiple shots of the exterior and interior, and detailed shots of the odometer, the tires and the interior of the trunk to give potential buyers a clear picture of the car's condition.
"Really, you just cannot take enough pictures of the inside of your car," Kovach says. "You want to create a virtual walk-around for the people viewing your ad."
Leave out Your Car's Best Perks ... and Worst Flaws
An ad that leaves out key details about your car, either good or bad, is pretty much guaranteed to sabotage your sale price.
Kovach says listing creature comforts and extras such as a high-end stereo or a sunroof is a key way to set your car apart from the pack.
But positive details aren't the only thing you'll want to include. Honesty about your car's defects is always the best policy, says Kovach.
Nothing says "deal breaker" quite like a potential buyer coming to see your car and finding you left a serious defect, such as a large dent or a broken gauge, out of your ad, Kovach says. You want to put it in the ad.
"One of the main reasons people want to buy from a private seller is because they feel like they can trust them, that it's another person and you can look them in the eye," Kovach says. "So if you break that trust by not being honest, you can lose your buyer pretty quickly."
Lastly, if you've lowered your car's price to take into account its imperfections, you'll want to specify what they are so potential customers don't assume the worst and rule your car out simply based on its abnormally low price, Kovach says.
Keep Your Car Messy
Keeping your car dirty and cluttered is a great way to shave off a few hundred dollars from your final selling price.
It may be painful to spend the time or fork over the cash to detail a used car to sell. But cleaning your used car thoroughly not only makes your car look more appealing and newer, it also sends a signal about how the car has been cared for over the years.
"Getting your car cleaned makes a huge difference," Kovach says.
On the other hand, a dirty or cluttered car can jump out to prospective buyers as a clunker.
"You could have the most well-maintained car but if it's messy on the inside, it doesn't send that message that it's going to be a good car," Kovach says. "They might be wondering, 'If this is how they take care of their car's interior, I can't imagine what the engine is like.'"
Buy a New Car No One Wants in The First Place
In some ways, if you only start thinking about how much you'll get for your used car when it's time to sell, it's too late. The biggest factor in your resale value is the car you bought in the first place.
"One of the best things you can do is to buy a car from a brand with a reputation for good resale value," says Nerad. "Honda, Toyota, BMW, Volkswagen, Subaru: Those brands have a very good reputation for resale value."
To maximize the percentage of a car's purchase price you get back at retail, Nerad advises against getting either a stripped-down, bare-bones model missing key creature comforts or the top-of-the-line luxury model. At minimum, a new car should have an automatic transmission, air conditioning, power windows and door locks, and remote keyless entry to avoid losing an outsized portion of its resale value down the road, he says.
"I always recommend that people get the car equipped as the typical buyer of that model car would get it," Nerad says.