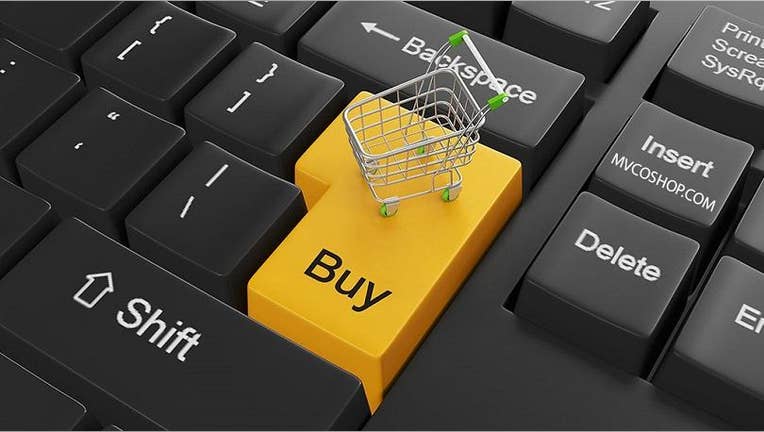 If you're in the process of building out your online shopping cart, then you'll want to pay specific attention to choosing an e-fulfillment provider. Managing your supply chain and product deliveries are crucial processes that can make or break your first interaction with customers. E-fulfillment companies help you manage inventory availability, packing, shipping, and handling returns, among many other things.
Companies such as 3dcart and Shopify, both of which provide e-commerce software to online merchants, integrate with eFulfillment Service (EFS). In the case of 3dcart specifically, the partnership allows businesses that host their e-commerce websites with 3dcart to send products to be stored at EFS's fulfillment center. Product orders are automatically sent from the 3dcart platform to EFS to begin shipment. EFS will then automatically update order statuses and inventory on 3dcart.
Although this arrangement is one way to manage fulfillment, it's by no means the only way. I spoke with Steve Bulger, Director of Sales & Marketing at EFS about what your business should look for when choosing an e-fulfillment services provider.
1. Flexibility and PricingWhen you begin speaking with e-fulfillment providers, ask them about how they bill their clients. Make sure to avoid large monthly or annual retainers, even if they appear to be manageable. For example, if you're a retailer that sells Christmas ornaments, then you don't want to have to meet a monthly retainer of $500 in June, July, and August. That's because you'll still need to pay the retainer, even if your sales don't exceed the amount you agreed upon with your service provider.
Instead, look for a low, flat-rate pricing structure that won't dramatically surge as your company increases its shipments. Obviously, if you become a Fortune 1000 company overnight, your rates will have to change. But if you go from $0 to $1,000 in one month, your rate should be fixed.
2. Storage Fees and Rules "Amazon wants product moved out of its facility very fast," said Bulger. "If you don't [move the inventory] they'll charge you for it. That forces merchants to only use fast movers or get rid of products from their storage facility."
Bulger recommends finding a service provider that charges low rates for storage capacity as well as flexibility in terms of how long you can keep your products at the warehouse. You don't want to have to throw away products. But you also don't want to pay an additional storage facility to keep your products safe from the elements, or worse, you don't want to keep them in your own garage. By finding a service that offers low rates and no time limits, you'll be able to keep your products under one roof, without going broke.
3. Pricing Simplicity Even if you've found a vendor who offers standard pricing, you'll still want to look out for hidden or added fees written in the fine print of your contract. Does the vendor charge extra for dunnage (the little packing peanuts that protect your goods)? Are packing slips an extra charge? Do you incur technology fees if you have to talk to developers? Do you get charged every time you call in to talk to the helpdesk? These hidden (or fine print) fees can add up, especially as your business grows, so make sure you know upfront if any of these exist.
4. Can It Scale? As your business grows, you'll need your service provider to accommodate your growth. Is its physical warehouse large enough to handle the volume you might one day generate? Does the company employ enough staff to meet your potential needs should your product go viral? Is the technology capable of handling the extra inventory?
These considerations may seem far off but having to switch e-fulfillment service providers in the middle of a boom period could cripple your operation. If you think you might one day be the subject of a rag- to-riches story, then make sure your service provider is capable of making your dreams come true.
5. Software and AutomationSolid e-commerce and e-fulfillment software lets you send product orders automatically from your e-commerce platform to your fulfillment provider for shipment, without any additional input from you or your staff. The software should also automatically update order statuses and inventory, both in the warehouse and on your e-commerce website. These are simple, automatic procedures that are designed to make your life easier and make your website function in real time. However, not every e-fulfillment provider offers this level of complexity and simplicity for its clients.
In addition to synchronization with your e-commerce platform, your e-fulfillment software should offer clients a portal that lets them see what's happening with their orders. For example, has an order hit the system or has the order been received by the warehouse? Additionally, the software should provide high-level reporting on things such as delivery times and shipping costs.
"There's a lot of new fulfillment companies that see the potential of owning or leasing a small warehouse but don't have the software to make it easy for the seller," said Bulger. He recommends testing out a demo account to see what the system is capable of doing, and see whether or not it jibes with your e-commerce platform.
6. No Lock-In If you think you're ready to choose a vendor, then make sure it doesn't lock you into a contract. Most reputable e-fulfillment companies allow you to cancel at any time. This process gives you time to test the system in action and test the integration with your e-commerce platform to make sure everything happens according to plan.
7. Dependability and Experience If your prospective vendor doesn't try to lock you into a long-term contract, then do some research on its reputation in the industry. "Order fulfillment has almost become commoditized," said Bulger. "People [choose a vendor] on price alone. Price is important but it's not everything. A lot of these newer companies that don't have the right hardware and software are going to make costly mistakes. Overall, you're going to come out ahead with a more experienced provider."
That's because e-fulfillment mistakes typically lead to missing or damaged stock, goods being mislabeled, and goods being shipped to the wrong customers—all of which ultimately leads to your company losing lifelong customers and money.
Bulger recommends that you read forums on e-commerce company websites to see what other clients are saying about the e-fulfillment companies with whom you're interested in working. You'll also be able to find reviews on Google and Yelp for most of the better-known providers. Bulger also finds Glassdoor to be a valuable resource for selecting an e-fulfillment service. "If employees are complaining or there's high turnover, that would be a red flag for me," he said, "because if the company is constantly going through employees, the new ones are going to make costly mistakes."
This article originally appeared on PCMag.com.