7 Steps to Optimize Your Network for VoIP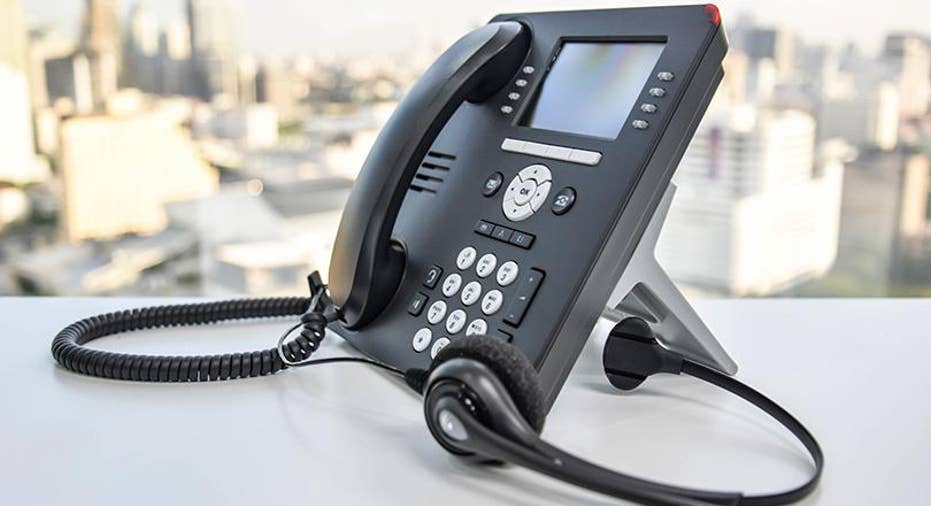 If your small to midsize business (SMB) has decided to make the shift from landline phones to a business Voice-over-IP (VoIP) service, then you'll want to be aware of several key networking challenges that VoIP newbies face. In some cases, switching to VoIP requires an entire office restructuring, a different approach to using wireless internet, or a trip to the store to purchase more Ethernet cables.
To help you anticipate and prepare for these networking issues, I spoke with Curtis Peterson, Senior Vice President of Cloud Operations at cloud-based business phone system provider RingCentral. We discussed some of the obstacles Peterson witnesses when helping companies move to RingCentral products. Keep in mind: Some of the terminology and phrasing you'll read in this article may sound confusing, which is why companies such as RingCentral offer guided installation services to smaller organizations. If you've got networking expertise in-house, then you'll be able to manage most of these issues on your own. However, if you don't know the difference between WI-FI and dial-up service, well, then your vendor will work with you to get you set up pronto.
1. Determine What Kind of Calls You'll Make
Before we get into networking specifics, you'll have to determine the devices on which you'll let your employees make VoIP calls. You can purchase dedicated VoIP phones that let employees make and receive calls from their desk. You can also make VoIP calls directly from a computer without ever touching an actual phone. To piggyback off that technique, you can also make VoIP calls from smartphones. Determine which, if not all, of these endpoints you'll be using immediately. "Before the network requires more thought, determine that," advised Peterson.
2. Buy Wires
This is a no-brainer but, now that you're making the switch to VoIP, you'll need enough Ethernet cables to connect your devices to the internet. Additionally, you'll need to purchase the right Ethernet cables. Peterson recommends buying Cat 6 cables if you can afford them. These cables can typically support 10 Gigabit Ethernet (10GbE) at 250 MHz for up to 328 feet. You can get 1,000 feet for anywhere from $90 to $170. If you can't afford Cat 6, then Peterson recommends you use Cat 5e cables, which can support up to 100-MHz bandwidth. Peterson discourages his clients from using older Cat 3 cables, which he said presents a "troubleshooting nightmare."
3. Choose a Power Supply
The easiest way to ensure that you're getting power to your VoIP phones is by distributing Power over Ethernet (PoE) cables. PoE lets devices that aren't plugged into AC sources pull in juice from your internet. Companies use PoE for surveillance cameras, ceiling-mounted access points, and even LED lights. If your Ethernet switch doesn't allow for PoE, then you can order a PoE injector, which is an additional power source that can be used alongside non-PoE switches.
4. Manage Internet Traffic With a Dedicated VLAN
Building your network via a dedicated Virtual Local Area Network (VLAN) lets you better distribute network traffic to ensure that voice and video calls don't get dropped when someone starts downloading a large file onto their computer. If you dedicate your VLAN only to phone and video traffic, then you'll be able to isolate and manage VoIP traffic without having to worry about tertiary traffic.
5. Manage Wireless Traffic With Access Point Handoff
"Traditional Wi-Fi networks are usually a small managed system designed for laptops and tablets, and not for voice and video," said Peterson. Because of this discrepancy, it's important that you analyze your network to determine how many simultaneous calls your wireless connection can manage. Peterson recommends managed Wi-Fi that supports access point (AP) handoff for when one network becomes overburdened. He also suggests a system that is set for smaller packet sizes as well as an on-premises or cloud-based controller that can manually control access points when necessary.
6. Test Your Firewalls
Peterson suggests taking a vendor's maximum published throughput with a grain of salt. "This is not enough of a benchmark for how much media you can drive through a firewall," he explained. If you don't have someone in your organization who can help you determine the difference between media and data traffic, then contact a professional. Peterson recommends using software-defined firewalls, which are designed to filter internal data traffic and packets rather than just data traffic.
7. Doublecheck Your Router
Determine if your router has Packets Per Second (PPS) capability. This functionality provides traffic shaping and policing, which lets you prioritize voice and video data on your network. "What we look for is basically assuming one out of every five people will be on a 1-megabits-per-second [Mbps] voice call, and one out of every 7 will be on a [video] conference at 100 megabits per second," he said. Multiply the number of voice users at your company who will be on a voice call and a video call at any given moment, and then multiple that number by a minimum of five. That's how many Mbps of traffic your router should be able to manage without any issue.
This article originally appeared on PCMag.com.