7 Sites to Help You Save Big on Medical Bills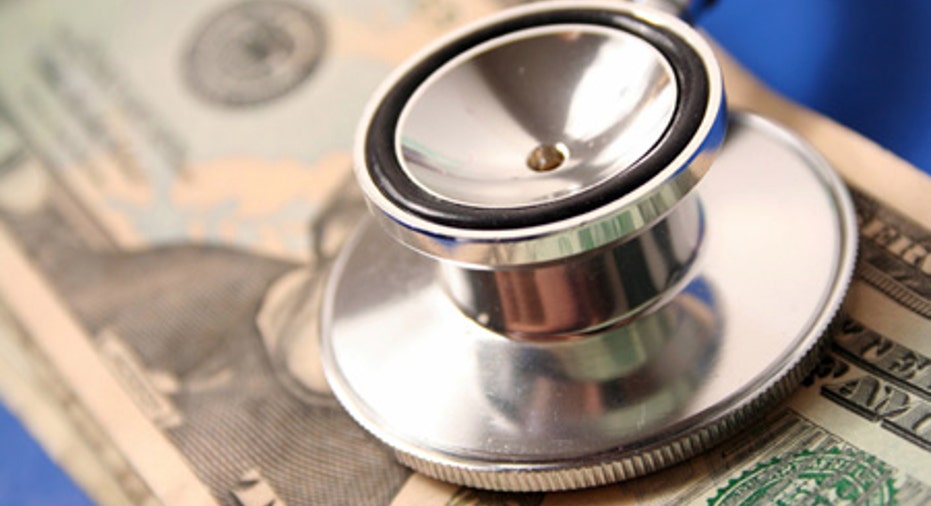 Need a CBC blood test? You might pay $16 at one New York lab – or $117 at another. How about an echocardiogram with Doppler? It may run you $250, or over $2000, depending on where you go.
One of the biggest frustrations about our current healthcare system is that there is little transparency. Insurance is partly to blame, since insured patients usually just focus on their deductibles and co-pays. But millions of consumers remain uninsured or have high deductibles, and even consumers with good health insurance may wind up paying hefty out-of-pocket medical bills. Consumers with good insurance may also find lower prescription drug prices by shopping around and paying cash.
By collecting and crunching data that is becoming more widely available, healthcare-focused websites aim to make it easier for patients to research healthcare costs, and save money as a result. Here are seven sites you should know about.
To Save on Medical Procedures
ClearHealthCosts.com – This startup uses crowdsourcing along with old-fashioned research to compile actual data on how much certain healthcare procedures cost, and when available, how much insurers are paying. Search for the procedure you need and see price information from a variety of providers. Currently, information is available for New York, New Jersey, San Francisco and Los Angeles.
HealthCareBlueBook – Type a procedure into this search engine and you'll get an estimate of what that procedure should cost. It doesn't list specific provider's prices, but instead lists what that service should cost. If you are willing to pay cash upfront for medical services, though, you can try to use these prices to negotiate.
HealthInReach – Browse the extensive database for the cost for procedures, then book online at the quoted rate. The site promises substantial savings for bypassing the insurance middleman. Services available for a quote appeared largely to include dental services and cosmetic procedures, however. This site does require a free membership and you will be asked to provide personal medical information, but you can still search if you bypass that page.
NewChoiceHealth – You'll have to sign up for a free membership to use this site. By entering your ZIP code, you'll automatically see a range of prices for procedures in your area. If you want to get a specific quote, you'll have to fill out a quote request so providers can essentially "bid" on your business. You can also include your insurance information. You aren't locked into the services for which you receive quotes.
OutofPocket.com – This site aggregates information from other public and government sites, as well as user-submitted price data. It can be time consuming, as results come largely in the form of links to other sites. However, it can provide a starting point when researching costs for specific procedures.
To Find Cheaper Prescription Medications
GoodRX – Here you can compare what local pharmacies charge for a particular medication. For example, a search for Imitrex statdose 6 mg. (a popular medication for migraines) in my ZIP code in Florida found prices ranging from $141.91 to $322, both after a coupon provided on the site. It is easy to use, fast and appears to be comprehensive.
NeedyMeds – Find detailed information about programs that offer free and low-cost prescription drugs to those who can't afford them. You can search for brand name and generic drugs, as well as search "diagnostic base assistance" programs that may help with expenses, including drugs, insurance co-pays, office visits, transportation, nutrition, medical supplies, etc. There is also a discount prescription drug card available on the site. This site appears be very robust, offering a great deal of information for those may who need it most.
There are additional state and federal government websites that provide detailed healthcare cost information; however, many are not particularly user friendly at this point. If you have health insurance, your insurer may also offer a free tool for estimating your cost for specific procedures.