7 Not-So-Usual Ways to Make Extra Money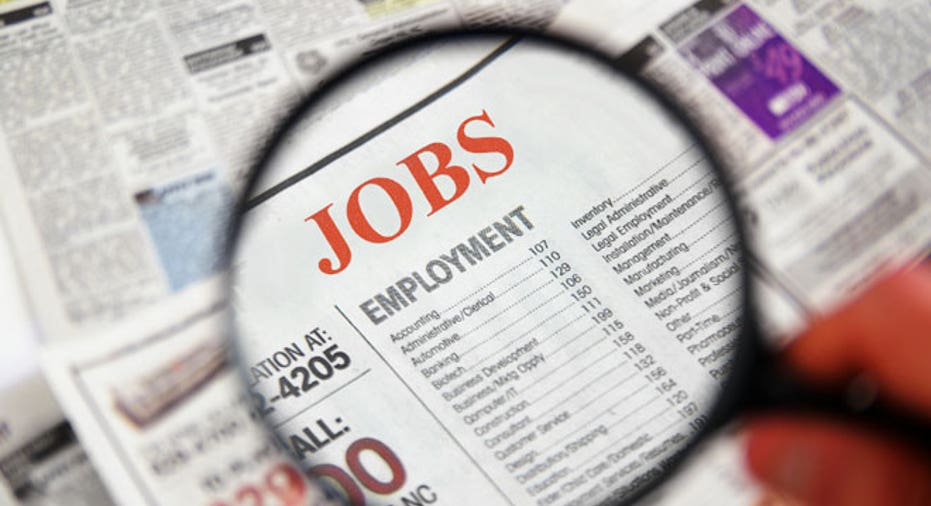 When it comes to earning extra cash you have to think beyond a second job.
Seasonal jobs may be aplenty this time of year, but for cash strapped consumers there are a ton of other ways to beef up your bank account, if a part-time gig is not an option.  "People have to think outside the box when it comes to ways to earn income," says Clare Levison, CPA, personal finance expert & author of Frugal Isn't Cheap: Spend Less, Save More, and Live Better, "You have to get creative."
From opening your home up to strangers to selling your trash online, here's a look at seven usual and not so usual ways to make some extra money.
Sell your trash online
One person's garbage is another's treasure is taken to the next level with this strategy, but according to Kyle Taylor, operator of thepennyhorder.com blog, people are actually making money selling what some would consider garbage.
"There are a number of things that can be sold online that we normally throw out," says Taylor. "For example, many people sell 'Boxtops for Education' on EBay (those little tabs you find on General Mills food packaging). They go for around 10 cents each." Other items you can hawk online: empty wine corks and bottles, old stuffed animals and used golf balls, he says. Wine bottles typically go for 50 cents on Websites like EBay while the corks get you 10 cents.
Put your opinion to work
Having your voice heard is empowering but getting paid for it can be prosperous and that's where FindFocusGroups.com comes in. According to money saving expert Andrea Woroch, that website operates a list of local focus group many of which will pay for your opinion. "In many cases they (focus groups) can even be completed online or over the phone," says Woroch.  "You can also take online surveys via companies like SurveySpot which pay $5 per survey and pay out at $5."
Hawk your skills
You may spend your days crunching numbers or making photo copies but in your free time you could be an ace landscaper, dog walker or piano player. If you have a marketable skill than use it on the side to earn an extra income. "I personally know several tutors that make great side income by tutoring," says Levison. "Freelancing offers a lot more flexibility than a standard part-time job."
Have strangers over for a meal
The sharing economy has made it easier to swap rides, apartments and vacation rentals but it can also earn you cash. According to Taylor new websites are cropping up that let you earn money by hosting dinner parties. "Users create a menu, set a date and invite other food enthusiasts for dinner," says Taylor. "As a host, you'll decide how many people can attend, whether or not it's BYOB, and how much to charge per plate."  Recent offerings on Feastly.com, for example, include a "Persian Feast" in Chicago for $40 and "Taco Tuesday" in South Miami for $12, he says.
Rent your ride
Have a car sitting in a parking lot or driveway all day while you whittle away at work, then you may want to consider renting it. According Woroch Websites that connect car owners with people who want to rent vehicles by the hour are popping up all over the place. Word of advice: check with your insurance provider before proceeding to make sure you are protected if a renter crashes your car or gets in an accident.
Unload your electronics, clothes and gear
Sitting on an older generation iPhone, gently used designer clothes or other popular gear then you can make some extra cash or get store credit by selling it. A host of retailers will pay you for your used phones while a ton of Websites will make it easy to sell your devices and clothes without having to pay shipping and handling. "You can make a decent amount of money selling furniture on Craig's List," says Levison, noting that consignment shops are another good option. According to Levison some of the consignment shops will give you a percentage of the sale in store credit, which is great if you are a regular customer. "Bring in last year's clothes that don't fit your children and once they sell go in and get them new clothes without going into your pocket," she says.
Exercise your way to the bank
It can be hard to exercise on a regular basis but getting paid for it can be a great motivator. Joining fitness challenges on Websites like HealthyWage.com and DietBet.com can earn you a $100 a month or more for each month you make your goal weight, says Taylor.  Not only will you have extra cash in your pocket, you'll feel better and spend less on healthcare.