Automakers have a lot riding on the New York International Auto Show.
The 2015 New York auto show, which opened to the press Wednesday, is hosting critical launches for major manufacturers including General Motors (NYSE:GM) and Ford Motor Co. (NYSE:F) As sales continue to move at a brisk pace, automakers are looking to capitalize on robust consumer demand by keeping their lineups fresh.
"This year's New York show is more lively and packed full of important of debuts than we usually see" in the Big Apple, said Karl Brauer, a senior analyst at Kelley Blue Book.
The importance of the growing luxury segment is on full display. GM's Cadillac and Ford's Lincoln both took steps to spur a revival of their respective brands, while Mercedes-Benz, Lexus and Jaguar also have new creations in New York.
Premium vehicles account for roughly 10% of global auto sales, but half of the industry's profits. Detroit automakers are especially investing in the world's largest auto market, China, where luxury cars are big sellers.
"The New York show not only represents the U.S. market, but the global market," Brauer said.
1. Cadillac CT6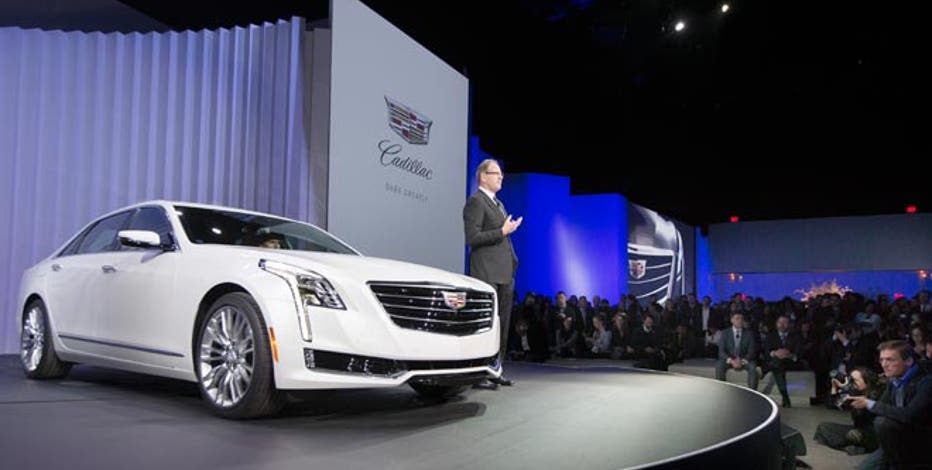 ---
After a promising start to its revival, Cadillac has taken a step back. Sales dropped 6.5% in 2014, making Cadillac one of just three luxury brands to record a decline.
The CT6 is Cadillac's attempt to take on large premium sedans from BMW (7-series) and Mercedes (S-class). The top-of-the-line sedan takes a high-performance spin on luxury. Cadillac is using a mostly aluminum body and offers a twin-turbo V6 with 400 horsepower.
WATCH: GM's Mark Reuss talks Cadillac, Chevy
A new autonomous driving technology from GM is debuting in the CT6. Super Cruise allows the CT6 to essentially drive itself on highways, according to GM.
The CT6 also boasts a 34-speaker Bose audio system, a 10.2-inch touchscreen display and all-wheel drive. Cadillac said car buyers can expect to see the CT6 by the fourth quarter.
2. Lincoln Continental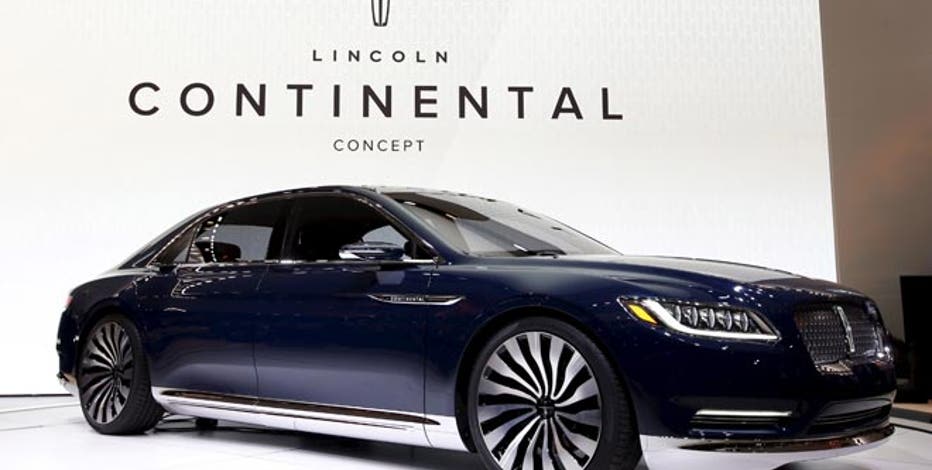 ---
Lincoln provided a sneak peek at its future with the Continental concept car. The roomy sedan, which marks the return of a classic nameplate, features a revamped grille and a new 3.0-liter EcoBoost engine exclusively for Lincoln.
The Continental also sports luxurious touches like seats that cushion each leg individually. Lincoln's concept even lights up when you approach the car.
WATCH: Ford CEO Mark Fields on the Lincoln Continental
The Continental isn't close to production—Lincoln says it will go on sale next year—but the car is already brewing controversy. A Bentley designer got into a spat with Lincoln on Twitter, suggesting the company lifted from Bentley's Flying Spur. The British automaker also sells its own car under the Continental moniker.
Ford CEO Mark Fields was quick to dismiss Bentley's criticism.
"This is uniquely Lincoln, and we're very proud of it," Fields said during an interview with FOX Business Network's Jeff Flock.
3. Chevrolet Malibu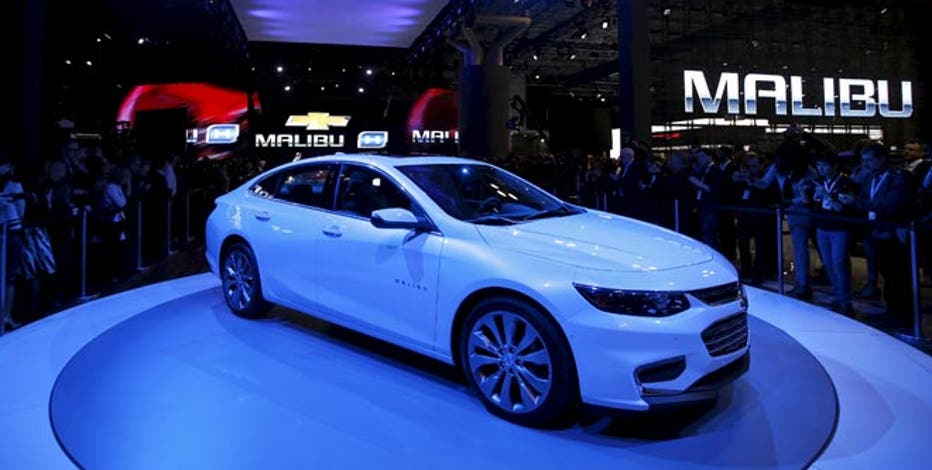 ---
Chevrolet has enticed car buyers with new versions of its Silverado pickup truck, Tahoe and Suburban SUVs and Corvette sports car over the last two years. Now GM is determined to reignite sales of Chevrolet's midsize sedan, the Malibu.
In 2014, Chevrolet reported sales of 188,519 Malibu sedans, down 6% year-over-year. Meanwhile, the Chevrolet brand as a whole grew 4.4%.
The 2016 Malibu, which is expected to hit showrooms in the fourth quarter, will be offered in a hybrid version. GM estimates the hybrid will travel 47 miles per gallon on average.
"For Chevrolet, as a brand that wants to be seen as a volume seller, they need to have a presence in the segment. Midsize cars are a monster segment in terms of volume," Brauer said.
During Chevrolet's press conference in New York, GM's head of product development Mark Reuss said he cringes whenever industry professionals say they have a "competitive" car.
The 2016 Malibu will prove itself as the segment leader, Reuss proclaimed. "This car had to win."
4. Lexus RX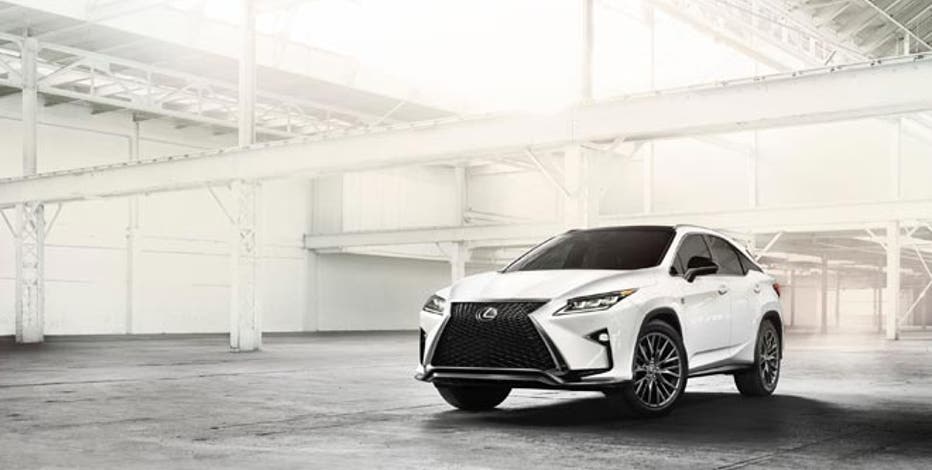 ---
The Lexus RX crossover, by far the Toyota luxury brand's biggest seller last year, is getting a revamp for 2016. The all-new version will feature a more powerful 3.5-liter V6 that generates 300 horsepower, up from 270. It goes on sale later in 2015.
WATCH: Toyota Senior VP Bob Carter talks Lexus
Last year, RX sales jumped 3.4% to about 107,000. In an interview with Jeff Flock, Toyota Senior Vice President Bob Carter touted the RX's history as one of the leading luxury vehicles since its launch in 1998.
5. Jaguar XF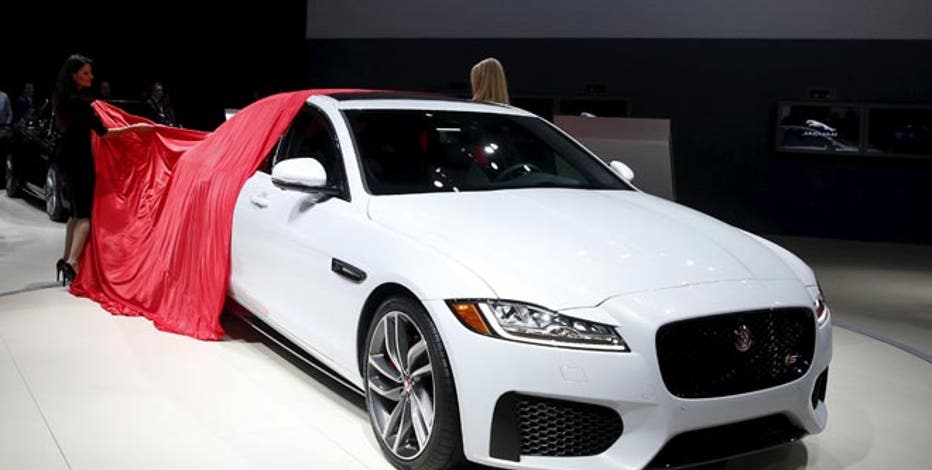 ---
Jaguar continues its makeover with the second generation of its XF midsize sedan. Thanks to aluminum, the 2016 XF is 132 pounds lighter than its predecessor. The all-wheel-drive model lost an even better 265 pounds. One of the XF's headline features is a standard 10.2-inch touchscreen display.
When the XF arrives in the U.S. this winter, it will sit between Jaguar's XE and XJ models. Jaguar will manufacture the 2016 XF at Jaguar Land Rover's Castle Bromwich Plant in England.
6. Mercedes-Benz GLE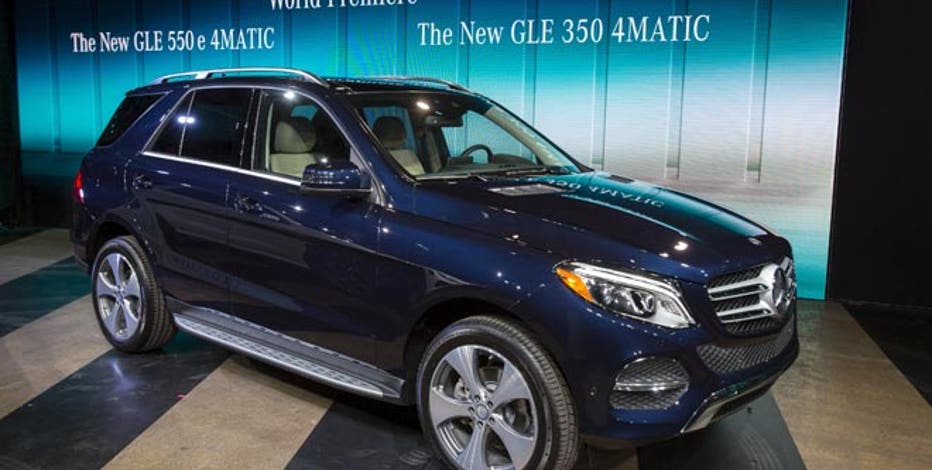 ---
Mercedes-Benz is replacing its current ML crossovers with the GLE-class, a family of redesigned sport-utility vehicles coming to dealers in August. The New York debut follows a Detroit unveiling of the GLE Coupe.
The German luxury brand introduced two high-performance takes on the GLE, the AMG GLE63 and GLE63 S, and a plug-in hybrid version, a first for Mercedes' SUV portfolio.
7. Kia Optima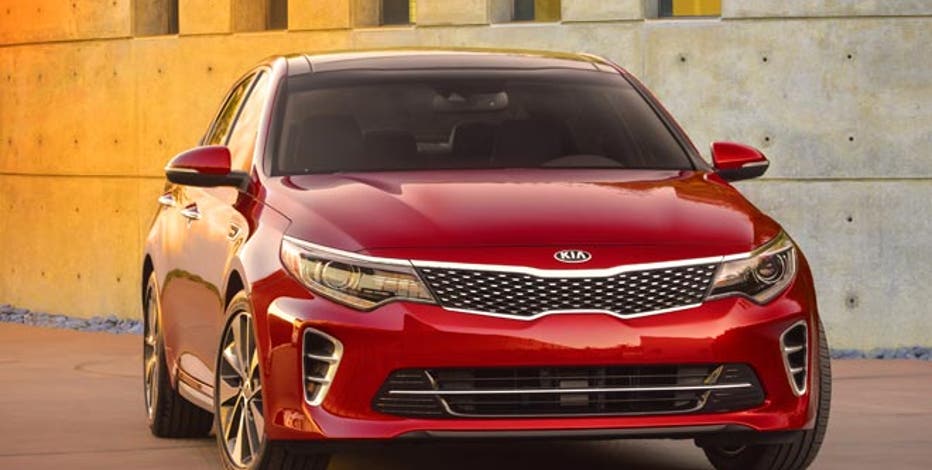 ---
Kia posted record U.S. sales in 2014, and the Optima played a key role. The Hyundai-owned brand sold 159,020 units of the sedan. That accounted for 27% of Kia's total volume.
The Optima is getting a modest redesign for 2016. It maintains the basic look of the previous generation, including its fastback design. Kia also stuck with the current platform, although the company retuned the Optima's powertrains. The 2016 model will go on sale this summer.