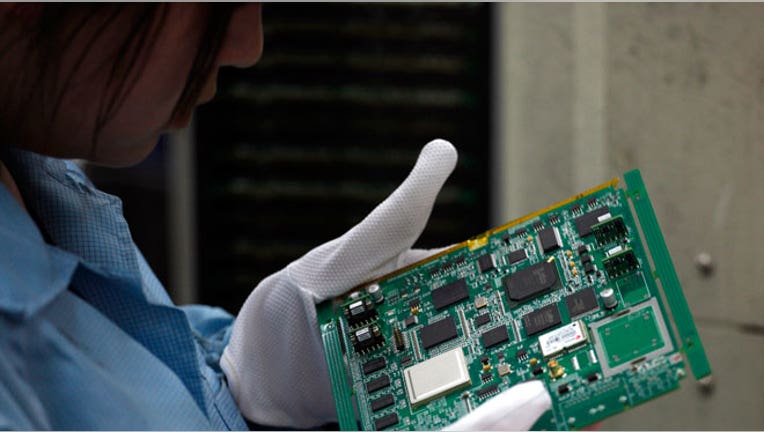 When people call the technology business fast-paced and competitive, I have to laugh. Unless you grew up in the high-tech industry, you really have no idea just how volatile it can be. The Big Bang was less chaotic.
One day you're a viral success story, the next day you're yesterday's news. Companies that spent decades building market share fall apart at the seams overnight. Entire competitive landscapes are remade in the blink of an eye.
If you're into roller coaster rides and have a strong stomach, you'll love the tech industry. Still, it is possible to make it over the long haul. The key is learning to reinvent yourself. That goes for tech leaders and their companies. And it's way harder than people imagine.
Just ask current and former CEOs of companies like HP (NYSE:HPQ), Sony (NYSE:SNE), Nokia (NYSE:NOK), Dell (NASDAQ:DELL), Blackberry (NASDAQ:BBRY), Yahoo (NASDAQ:YHOO), even Microsoft (NASDAQ:MSFT). Ask Howard Stringer, Stephen Elop, Michael Dell, or Thorsten Heins how companies that once dominated their industries can suddenly run right into an impenetrable wall. Ask them how hard it is to turn them around. They'll tell you.
That said, a few somehow managed to pull it off. Here are seven chief executives of technology companies that did the near impossible by reinventing their companies and positioning them for decades of success. They earned our respect the hard way – and somehow made it look easy. 
Steve Jobs, Apple
The only thing that eclipses Steve Jobs's miraculous turnaround of Apple (NASDAQ:AAPL) is the man's personal turnaround after getting fired from the company he co-founded. After that humiliating public defeat, Jobs somehow went on to found NeXT and Pixar. When he returned to a nearly bankrupt Apple, he more or less gutted the company and got arch rival Bill Gates to invest $150 million. Then he taught the company to Think Different and launched a string of groundbreaking iProducts that would make Apple the most valuable company on Earth.
Lou Gerstner and Sam Palmisano, IBM
So much has been written about Lou Gerstner's remarkable turnaround of IBM (NYSE:IBM), how he got an elephant to dance and all that, I don't want to trivialize it here with a brief paragraph. Changing the consummate big iron computer company into a global IT services provider was nothing short of a once-in-a-lifetime masterpiece of strategy and execution. And yet, nobody talks about how Sam Palmisano spent a decade completing the transition. Quite an encore performance, if you ask me.
Andy Grove, Intel
Intel (NASDAQ:INTC) was more or less run by Andy Grove from the beginning, but he executed a remarkable transformation along the way. When Grove became CEO in 1987, the semiconductor industry was dominated by a host of Japanese companies. Intel was a distant 10th in sales, sandwiched in between Mitsubishi and Matsushita. That's when Grove made the call to focus on PC or x86 microprocessors. Five years later, Intel became the world's biggest chip company, a position it's never relinquished. Grove was without a doubt one of America's greatest business leaders and managers.
Lee Kun-hee, Samsung
Lee Kun-hee became chairman of Samsung Group in 1987, just weeks after his father and company founder Lee Byung-chull died. At the time, Samsung was known more or less as a low budget provider of everything from food and clothing to a broad range of electronics products. Seeking to transform the company's staunchly Korean-style management into a more flexible and fast-paced international business culture, Lee famously said, "Change everything except your wife and children." He focused the company on innovation and quality and created a world leader in wireless phones, liquid crystal displays, and semiconductors. Today, Samsung is arguably Asia's most powerful brand name.
Irwin Jacobs, Qualcomm
I used to call Qualcomm (NASDAQ:QCOM) the most important tech company that nobody's ever heard of. With a $100 billion market cap and its technology in most of the world's cell phones, I can't really say that anymore. Still, it was a long road for founding CEO and wireless communications pioneer Irwin Jacobs. To make its CDMA technology an industry standard, Qualcomm had to develop the chips, software, base stations, even the phones. It also had to protect its intellectual property in numerous court battles. Today, Qualcomm ranks as the third largest semiconductor company in the world and a dominant patent holder in advanced 3G and 4G wireless technology.
Larry Ellison, Oracle
The only reason that Oracle (NASDAQ:ORCL) has somehow managed to fend off brutal competition from the likes of software giants Microsoft and IBM to become the king of enterprise software comes down to the fierce competitive nature of one man, co-founder Larry Ellison. Back in 1990 the company nearly went belly up. Today, Oracle's an undisputed leader in the exploding database, middleware, and application segments of the enterprise software industry. Its share price has been on a tear since the internet boom began, giving Oracle an improbable $150 billion market cap and making Ellison the third richest man in America.
These days, it's become popular to denigrate CEOs and business leaders. I guess I'll never understand that. These people and others like them have without a doubt created priceless value for their employees, their shareholders, and most importantly, their customers. To me, they're what the technology business is all about. To me, they're true heroes.