7 Entrepreneurs Talk About the First Hires They Ever Made – and Why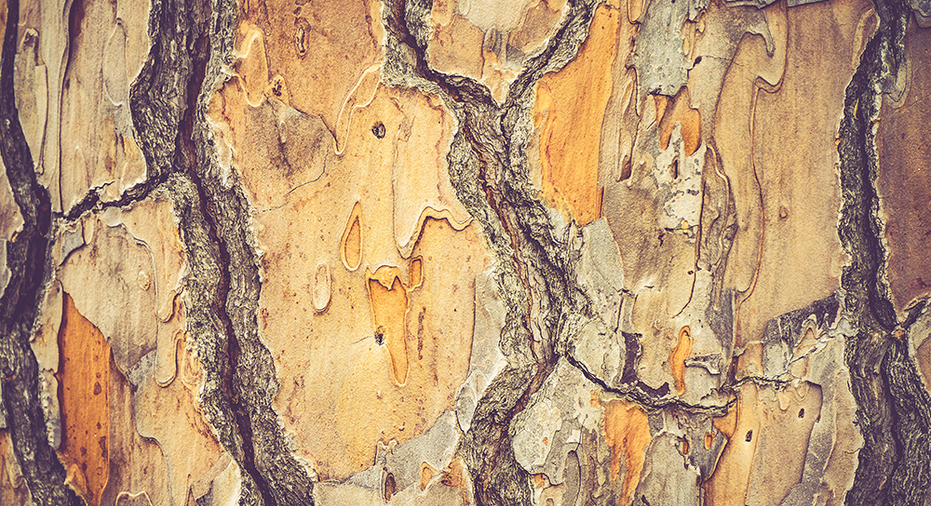 Welcome to Recruiter QA, where we pose employment-related questions to the experts and share their answers! Have a question you'd like to ask? Leave it in the comments, and you might just see it in the next installment of Recruiter QA!
Today's Question: The first hire you make for your startup is a critical one – and there are so many choices. Do you hire yourself an assistant? Do you get a salesperson in the door ASAP? Do you need to build your dev. team before even thinking about anyone else?
We asked a few entrepreneurs about their first hire. Who was it? What role did they play in your company? Why did you hire them before anyone else?
1. I Hired One of My Friends
Hiring the first employee is an important event for a every startup. Until that moment, all the "employees" (A.K.A., founders) have had strong personal commitments to and passions for the company and product.
This first employee will soon hold and push forward a meaningful part of your company. For that reason, you need to be 100 percent sure that this person has the same amount of commitment and passion, rather than skills or knowledge – and these are not easy things to verify.
This is why we decided that our first employee had to come from our circle of friends. Your friends are the people you know the best. Your friends will be committed to the company – and moreover, to you. Your friends are already there for you when you need them, and you can trust they will do the same when your business needs them.
— Ilit Raz, Joonko
2. I Hired Someone With a Can-Do Attitude
The first Pagezii employee that came on board was in our marketing department. Because we are a cloud-based SaaS startup, I wanted a candidate that would not only bring digital marketing savvy to the table, but also be an all-rounder to take on new, emerging challenges.
When I interviewed our first batch of employees, they weren't the most experienced or skilled candidates, but I was willing to overlook those limitations in exchange for a can-do attitude. At a startup, we need individuals who are results-oriented and know what needs to be done today in order to reach our business goals for tomorrow.
— Zaki Usman, Pagezii Marketing
3. I Hired the First Person I Could Find
I cringe when I think about my first hire. It was 12 years ago. I was young and didn't have much to offer, yet I somehow lured a young talented man to leave his similar job and come work for me in my small home office.
I needed someone who was better than me to offset my workload. He was a Web designer, and what drew me to him was his skill set and the experience he had working in the industry. I thought I could leverage him to help propel my company – and I did. I didn't have a large pool of prospective employees knocking down my door, so I felt fortunate he wanted to take a chance on me. I didn't even interview anyone else.
Today, I definitely have more of a process, but I still look for experience and skill set over anything else.
— Kornel Kurtz, WebTek
4. I Hired an Expert
My first hire was the single most important hire I have ever made. It saved me time and money. I was struggling to balance everything – the finances, the planning, the design, the meetings, traveling up and down the UK, etc. My biggest time-eater was the running and management of social media accounts, which is critical in my business. I worked out that every day I was spending five hours on social media, mainly late at night and early in the morning.
I realized that if I could hire someone for 100 hours a month, that would cover all the social media work I was doing. A chance meeting with a client introduced me to a lady who had an established freelance business managing the client's accounts. I asked her to review my media and give me a quote. To my surprise, she came back with 40 hours a month and added a few more channels in that.
She's been with me ever since and has grown our social media presence to more than 600,000 impressions a month. Sometimes, it's just better to let the experts do it.
— Chris Williams, Network Freelance
5. I Hired Someone to Help With Customer Acquisition
When my cofounder and I decided it was time to start hiring additional team members, our very first hire was someone to be in charge of our marketing program. We quickly realized that no business is sustainable without acquiring customers, and we needed someone to focus 100 percent of their time and energy on growing revenue.
We also realized that it would take a slightly nontraditional hire to be successful in our growing company. For us, experience and pedigree weren't as important as complete dedication, the ability to learn and grow without direction, a strong sense of natural curiosity, and an innate desire to win.
Mark, our future director of marketing, had no digital marketing experience but fit the rest of our criteria perfectly - and happened to have a marketing degree from Indiana University's Kelley School of Business. It was a match that proved to be successful over the next six years and helped to shape our company into who we are today.
— Angie Stocklin, Readers.com
6. I Hired Someone to Take Work Off My Plate
The first person I hired was an assistant. She handled important communications and follow-up. She handled customer service and posting to our social media channels.
I hired her before anyone else because these tasks were not the best use of my time. As an entrepreneur, your time is the most valuable and the only truly limited asset you have. The Small Business Administration says business owners across the US earn $350 per hour on average. Look in the mirror. Do you earn more or less than this benchmark? Even if you earn more, what tasks do you do that are not the highest and best use of your time? Which of those tasks could you train a $10-per-hour, $20-per-hour, or even $50-per-hour skilled person to do?
First you must adopt this mindset about the value of your time. Cast off the belief that if you want something done right, you have to do it yourself. Then set your intention and a plan to hire the person for the role who can take tasks below your pay grade off your plate.
— Clint Evans, Standout Authority
7. I Hired Myself – and Then an Engineer Who Fit Our Budget
The first employee I hired was myself. Most entrepreneurs do that because they can't afford anyone else and they get along just fine with themselves.
My second hire was an engineer fresh out of college. We needed the expertise but also had to consider the budget. A college graduate with the professional education necessary fit the bill for our company. He got excellent experience, and we were able to develop the specifications for our products based on good engineering practice.
Since that time, we have hired many more engineers of varying experience and disciplines. Our products and processes have further developed as well. Everything is based on those initial years of work put in by a Ramblin' Wreck and a Hell of an Engineer.
— Scott Toal, Short Run Pro