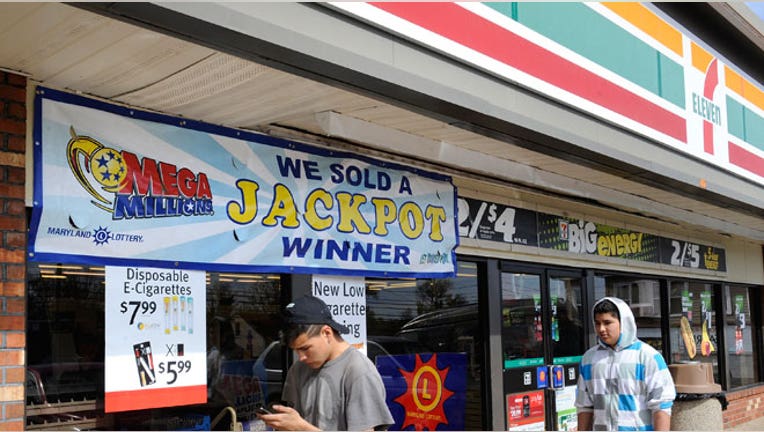 Seven and I Holdings, operator of the 7-Eleven chain, posted a 5 percent rise in quarterly profit, in line with estimates, and kept its forecast for a record full-year profit unchanged as its own-brand merchandise helped drive growth.
The company's Sogo and Seibu department stores were also resilient in the wake of a national sales tax hike that spurred heavy buying of luxury goods in the run-up to the increase, but triggered a subsequent slump that is expected to last until mid-summer.
The world's biggest convenience store operator said it was still going ahead with plans for a record expansion in the financial year to next February with the opening of 1,200 new stores in Japan despite a labor shortage that has started to squeeze Japan's construction and retail sectors.
Seven and I, one of Japan's most profitable retailers, reported March-May operating profit of 77.5 billion yen ($760.62 million), up 5.1 percent from the year-ago quarter and in line with the 76.75 billion yen average of three analysts' forecasts.
The company said the result, a record for a first quarter, beat its own forecasts but it remained to be seen whether the second quarter could match strong figures seen last year when searing temperatures boosted sales.
"As for the summer season, which is particularly important for convenience stores, we'll be taking a cautious view given that last summer was a scorcher," a Seven and I spokesman said.
The company kept its full-year operating profit forecast unchanged at a record 356 billion yen, for a 4.8 percent increase. The average of 19 analysts' forecasts projects an operating profit of 360.8 billion yen.
Own-brand products, especially premium goods and fresh-brewed coffee, helped to drive up sales at its 7-Eleven Japan convenience stores, which posted a 12 percent operating profit rise.
The quarter, which straddled the April 1 sales tax hike, also saw a 56 percent rise in operating profit at its department stores.
Takashimaya Co Ltd, Japan's third-largest department store operator, last week posted a 3.6 percent rise in first-quarter operating profit and left its full-year target unchanged, saying the rush of buying before the tax hike had exceeded its projections while the drop off afterwards was as expected.