6 Ways Retail Will Change in 2014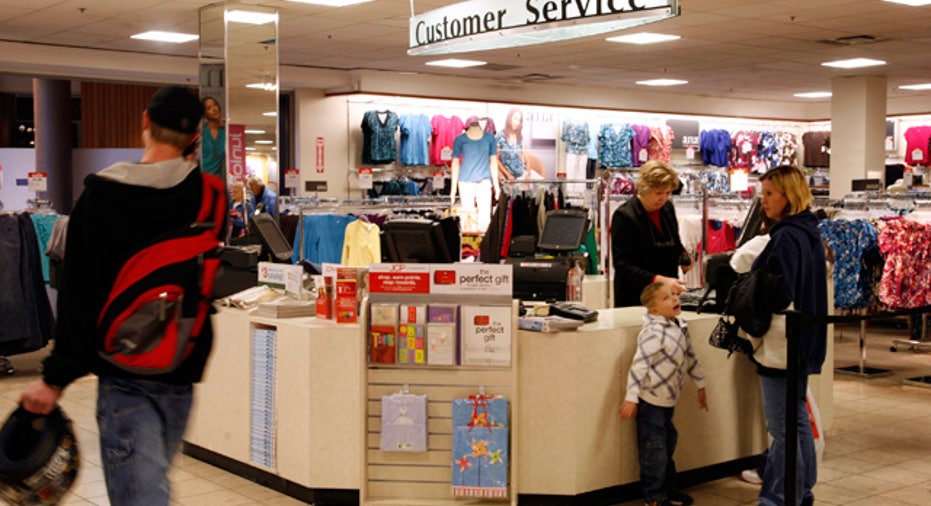 2013 was a monumental year in retail. From mobile technologies changing the way consumers shop to new ways of accepting and processing payments, these trends are just the beginning. Whether you run a brick-and-mortar establishment or an e-commerce website, 2014 has plenty more in store.
Some of the changes retailers saw in 2013 included more robust and flexible mobile credit card processing solutions that enabled businesses to take payments anytime, anywhere; mobile payments that let consumers shop conveniently from smartphones and tablets; and advanced digital wallets aimed at replacing cash and credit cards for online and in-store purchases. Some of the biggest game changers were Square, PayPal and Google, with BitCoin also claiming a stake on retailer and industry radars. Some proposed increasing the use of direct-carrier billing for in-store purchases, while others have taken to app development to disrupt the retail space. [6 Mobile Apps Changing Shopping Forever]
Next year, retailers should expect these trends to play even more significant roles by enabling mobile commerce (m-commerce) and e-commerce to take businesses and consumer expectations to the next level. Not only will there be strong consumer demand that will make m-commerce the norm for retailers, but small businesses will have an even greater opportunity to work with and expand toward global markets via e-commerce.
Michael Lee, director of global marketing and business development of Alibaba.com, and Jingming Li, vice president of Alibaba Group and chief architect of Alipay International, provided the following predictions on how mobile and ecommerce will change retail for small businesses in 2014.
1. More affordable mobile solutions will emerge
Every online business knows it has to have a mobile element, but the challenge is doing that when you're a small business. In 2014, more creative and low-cost or no-cost platforms will enable small businesses to handle mobile e-commerce relatively effortlessly, such as payment (including cross-border), reliability, security and more.
2. Mobile check-out experiences will be fast, easy and secure
It's all about mobile. As online businesses keep up with the demand for seamless mobile purchasing experiences, e-commerce changes are in store for 2014. Black Friday and Cyber Monday shopping trends are an indication of what's to come. In 2013, online sales on those days not only broke records, but sales made on mobile devices also shattered records. According to Adobe Digital Index 2013, 18.3 percent of Cyber Monday's sales were made on mobile devices, up 80 percent year-on-year. In 2014, businesses can expect even more sales and advertisement opportunities through mobile. They should optimize consumers' mobile check-out experiences and allow instant purchases through just a few clicks.
3. The use of mobile wallets will increase in the U.S. 
In China, the number of users for the Alipay Wallet application reached around 100 million in mid-November 2013. Mobile wallets are Internet-based accounts dominated in a currency, held on a mobile device that can be used to store, and transfer, value. Buyers use Alipay's mobile wallet every day to purchase products, pay bills, receive deals and discounts, manage their financial information, and even make money through fund services. This trend will catch on in the U.S. and challenge existing and new players to come up with products that are friendly to use and transform the way people pay, play, save and communicate.
4. Time spent on sourcing will decrease
Sourcing is only one part of running a small business but it takes an inordinate amount of time. As more and more micro-entrepreneurs and small businesses do business globally, 2014 will bring  more sourcing services that provide new (and free) tools that enable small businesses to quickly submit their requests and get a targeted list of potential suppliers within a day or two. A December promotion on AliSourcePro, a product on Alibaba.com that helps buyers do exactly that, attracted approximately 50,000 sourcing submissions from around the world in three days.
5. Cross-border e-commerce will expand beyond anything seen so far
Technology is breaking down the barriers of global e-commerce. With the rise of new, digitally empowered consumers in the BRIC (Brazil, Russia, India and China) countries and other emerging markets, in 2014 more U.S. businesses will seize this opportunity and enable consumers to buy directly. Companies will offer better payment mechanisms, acquire needed marketing knowledge, and work with logistics partners based on different countries' market-entry conditions. This is no small task, but businesses will recognize that the opportunity is massive and the reward could be high.
6. B2B e-commerce will grow quicker than B2C e-commerce
Fifty percent of B2B companies are currently selling direct to business partners online, according to a recent study from Hybris and Forrester Research. This shift from the focus on B2C e-commerce will continue in 2014 and create huge opportunities for B2B companies that are quick to seize the trend.
Originally published on BusinessNewsDaily.