6 Signs of a New Age of Consumer Banking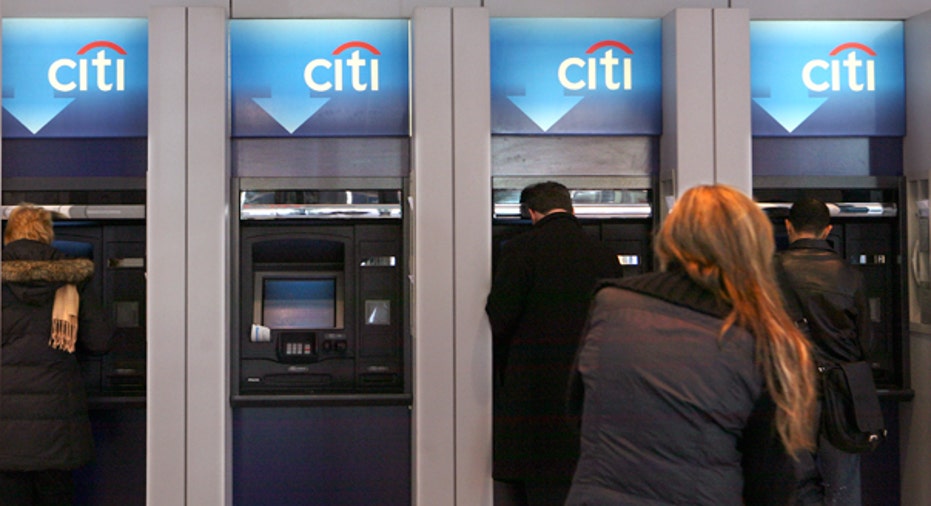 Banking might seem like a staid business in which not much changes over time. But in fact, consumer banking is constantly in motion.
Despite the Great Recession and the period of recovery since then, banks have been in technology transition, boosting and incorporating new high-tech systems to make banking easier for consumers.
Whether it's universal tellers at bank branches, check-deposit services on mobile devices or concerns about the security of debit card transactions, there seems to be something new. Here's a look at the latest banking trends and how they might affect you as a checking or savings account holder.
Bank branches get makeovers
Bank branches get makeovers © Mark Winfrey/Shutterstock.com The bricks-and-mortar locations where banks traditionally conduct business in person with their customers are "going through a big period of transformation," says John Mathes, director of brand strategy at Weber Marketing Group, an advertising and marketing agency in Seattle.
Banks are closing branches, relocating branches, shrinking the square footage of branches and moving branches into shopping-center spaces. They're also changing the nature of services that banks offer customers at branches.
"Transactions, which have been the backbone of branches, are migrating out of the branch and into other channels. Mobile apps, online, ATMs and other technology influences are taking the transactions out of the branch itself," Mathes says.
Also new at some branches are so-called intelligent ATMs, which offer more transaction services or video screens that can connect customers to live tellers at call centers.
Universal bankers do it all
As transactions move out of branches, tellers must become less transaction-oriented and more focused on sales of bank products and services. Even their job titles have changed from teller to personal banker, and now, universal banker. This new position describes branch employees who not only process transactions but also pitch products and services to customers.
"The universal banker is doing more selling and cross-selling and utilizing technology to do that. ... You might have come in (to the branch) to visit your safe deposit box, but the person who swiped your debit card is going to see that your home equity (line of credit) is about to expire, and they're going to perhaps try to upsell or cross-sell you into a new one," Mathes says.
How much technology takes over transactions has yet to be determined. Mathes says banks can't invest in technology for technology's sake, but rather need to figure out how much technology makes sense and where, and where not, to utilize it.
Mobile apps do more
Early on, banks experimented with mobile, website-based banking services. But the trend today is toward mobile banking apps designed to deliver banking services via a smartphone, says Cary Whaley, vice president of payments and technology policy at the Independent Community Bankers of America, a Washington, D.C.-based group that represents local and regional banks.
"The app is the primary mobile delivery system," Whaley says.
Most banking apps allow customers to check account balances, review transactions, transfer funds from one account to another within the bank and pay bills within the bank or externally.
The big unknown is the extent to which mobile banking apps also will allow customers to complete transactions that are harder to authenticate remotely.
"One area where there is cause for debate is check deposit," Whaley says. "There's a certain amount of trust (involved) when someone is depositing (funds) because check fraud and check altering can be a bigger concern. Banks may be more judicious in who they offer that service to."
Security: A layered approach
"Anybody who has suffered identity theft knows it's a colossal hassle -- inconvenient and not a one-day fix," Whaley says.
He says the risk of identity theft creates the incentive for consumers to take responsibility for the safety and security of their personal financial information.
Whether that means a password-protected cellphone or one with virus protection, consumers have to be smart users of technology, Whaley says.
That doesn't mean banks aren't doing their part, too.
One trend is stricter authentication systems that require more than a simple username and uncomplicated password to access a bank account.
But banks today don't stop with authentication. Indeed, they take what Whaley refers to as "a layered approach" that begins with authentication and adds plenty of other security bells and whistles behind the scenes.
"It's like securing a house," he says. "You want strong locks, but you shouldn't stop at the locks."
New card chips?
Transaction security, in particular, "will continue to be a challenge," Whaley says, adding that consumers and industry people are paying closer attention after the data breach at Target last year.
The magnetic strip, or "mag stripe," found on the back of most debit cards and credit cards in the U.S. is old technology. The new tech, already widely used in Europe, involves a so-called EMV (Europay, MasterCard and Visa) chip, which is much more secure than a mag stripe. The EMV chip produces unique coding for each transaction.
Timelines and protocols already exist to migrate today's credit cards and debit cards to this more secure technology, and in some cases, transfer some of the liability for fraudulent transactions from banks to retailers.
Whaley is unsure if chip cards would have prevented the Target data breach. "I don't think anybody knows yet. But if some of those (data breaches) could have been prevented by having more robust card technology, I think we could see some drastic changes in the way we bank and the way the card is used," he says.
Payment technologies target cash
Despite the ubiquity of plastic payment options, consumers still use cash and coin to pay for plenty of goods and services, particularly when small dollar amounts are involved. And much of that cash and coin passes through bank accounts at some point or another.
That could change as new payment technologies, like smartphone wallets and virtual currencies, make a run at displacing the cash and coin, says George Peabody, senior director at Glenbrook Partners, a payments research and consulting firm in Menlo Park, Calif.
"In the past, electronic methods to send money were either very slow or awkward to use, so as that process speeds up so that someone receives the money within 24 hours, that's an improvement. It's easy to do and it's on your mobile phone," he says. "That mobile payment is a way of driving more cash out of the economy."
Banks offer some of these technologies, but many other nonbank companies also do it. That could mean some stiff competition in cash-replacement, technology-based services.
Read More from Bankrate
Mortgage rates are low; where are the buyers?Low rates make retirees gnash their teethFor sale: 5 homes on national historic register4 ways to grow income if you can stomach the risk