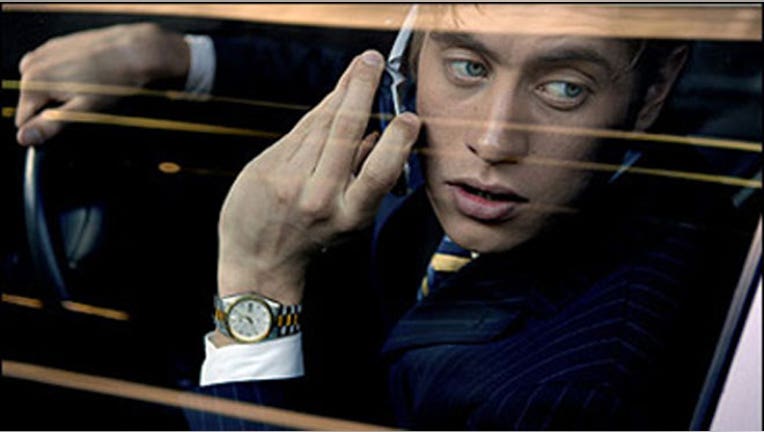 Once upon a time, sports car races on public roads were popular across the country.
In the 1950s, the Chicago Region of the Sports Car Club of America (SCCA) sanctioned and operated public races in Elkhart Lake, Wis., an hour north of Milwaukee. The races drew international attention and crowds estimated in the tens of thousands.
Today you can drive the historic 6.5-mile route in this sleepy summer tourist town, passing historic mile markers named Wacker's Wend, Schoolhouse Straight and The Hard Right. The route is historically registered and preserved.
But you'd best not try to do it fast.
Because of mounting safety concerns, the races were discontinued after three years and the community turned its efforts to constructing a permanent four-mile race course. In 1955 Road America opened for operation; today the 14-turn asphalt racing circuit bills itself as one of the fastest racetracks in the world.
Fans of speed can find all kinds of racing there, from karting to NASCAR -- and they can learn how to handle their own cars better as well. Clinics for teens, winter driving and car control can help anyone master situations they'll never even encounter in driver's ed.
Most companies offer a car insurance discount for basic driver training or a defensive driving course. But some choose to reward teens who learn how to control a skid or get hands-on lessons on the dangers of tailgating or texting. For example, Western Mutual Insurance provides tuition reimbursement for teenagers taking the Teen Driving School at Road America (and other tracks as well).
Ask your insurer if the class you're considering qualifies -- but don't let a "no" stop you from going further.
"Driver's ed doesn't teach you how a car will react at the limit," says Penny Gusner, consumer analyst for CarInsurance.com. "The first time you make a panic stop shouldn't be a life-or-death situation."
6 street lessons from a day at the track
What do you learn at a high-performance driving school?
At Road America, the focus is on car-control techniques through various drills: braking, cornering and acceleration -- things the average person isn't likely to practice. A classroom lesson on vehicle dynamics and tires is part of the package, but most of the time is spent driving.
"The vehicle does what it's told," says Mike Kertscher, programs manager. "Most people don't get that."
Corner on rails. Every corner has three parts: an entry point, an apex -- the geometric center of the turn -- and an exit. "The bigger the radius you take through any corner, the more speed you can carry. That comes down to physics," says Kertscher. But high-performance driving can mean hot brakes and hot tires, so knowing when to brake and how hard, when to start the turn and when to hit the gas is crucial.
Eyes on the road. Look where you want to go. It sounds simple, but it isn't always. "The further ahead you look, the better off you are -- the smoother and typically the faster you can drive; that's stuff great race drivers work on all the time," says Kertscher. It's a crucial skill to master to spot trouble down the highway as well. "Brake lights in the distance are an early warning system," Gusner notes.
Both hands on the wheel. Driving with one hand on the steering wheel is a strong indication you aren't prepared for or anticipating any challenges. And not anticipating challenges is a main cause of collisions. When you don't anticipate hazards -- someone veering into your lane or running a red light -- you process the risks late and are slower to adjust speed or make an evasive lane change. Plus, it actually wastes time getting the other hand to the wheel, and using one hand limits control.
You only have so much traction. "Basically your car is only capable of 100 percent of whatever you ask it. If you're braking at 80 percent of its level, you can only be turning at 20," Kertscher says.
Brake like you mean it. This doesn't mean a slam, but a quick, hard press of the brake pedal. Think of proper braking like a gut punch that delivers relatively early pain, then trails off. Strive for a chauffeur stop; with brake pressure gradually reducing so your passenger doesn't spill his skinny latte with soy.
Skids don't have to end badly. If you follow the rules you can recover. Keep your head pointed in the direction you want to go and the steering wheel will follow. Stay off the brake or gas until the car has begun to turn in the direction you want to go.
At Road America, the full-day class costs $450 per person if the school provides the vehicle; $350 if you use your own. Similar classes -- they're offered not only by race schools but also by auto manufacturers as well as the SCCA -- can cost anywhere from $100 to thousands of dollars.
The original article can be found at CarInsurance.com:6 lessons learned by driving fast