6 Factors E-Commerce Companies Need to Consider When Choosing a Web Host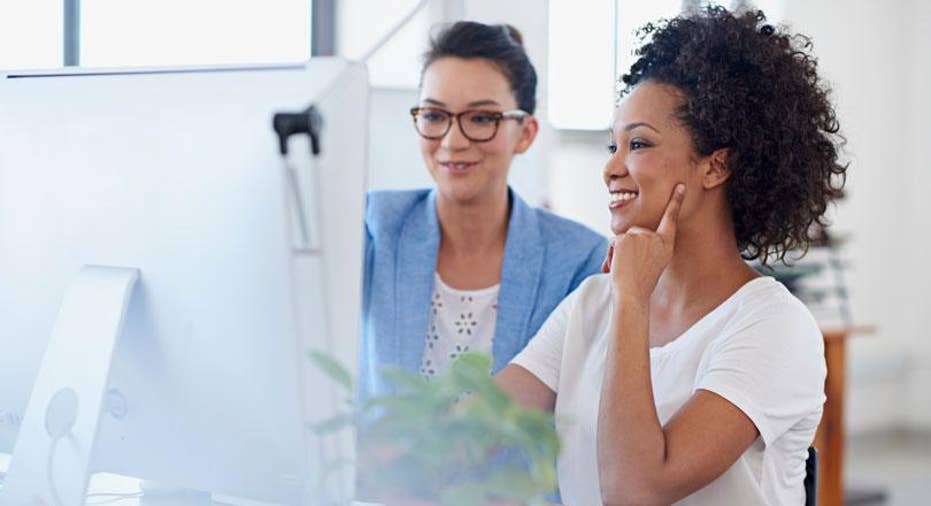 If you're planning to start an e-commerce-based business, then choosing the right web hosting service can be the difference between having consistent sales or consistent headaches. The right partner will help your website to load quickly, stay secure, and never go offline. Fortunately, there are a lot of vendors that claim to provide the best offering; however, knowing what to look for can be quite daunting.
I spoke with Jeff King, Senior Vice President of GoDaddy Web Hosting about what new or small e-commerce companies should look for when choosing a web hosting service. "The table stakes in all of this [are] well-known," said King. "You want a web host with reliability, performance, and security."
In this article, I break down the six most important characteristics to look for when choosing a web hosting service. I will explain what these characteristics mean with regards to how customers experience and conduct transactions on your website.
1. Look for Reliability Your web host helps your website stay online. If you choose a service that doesn't have consistent uptime, then you're gambling on your website being live when customers come to make purchases. For example, what would happen if your e-commerce website went offline for four hours during Cyber Monday? "Any downtime means lost money," said King. "For every minute you're down, you're not able to sell your product. This should be the number one or number two thing to focus on."
King recommends researching potential partners on websites such as Cloud Spectator and Review Signal, with which you can do things such as compare uptime and reliability metrics. It's also important to talk to or read reviews by managers of websites that are similar to yours. With whom have they worked? What is their uptime percentage? This information will help you narrow down your options.
2. Compare PerformanceA slow website can be almost as damaging as an offline one. Most consumers won't wait for your pages to load, particularly your home and product pages. If someone comes to your website on more than one occasion only to be turned off by how slowly your pages load, then you've likely lost a potential customer forever. To make matters worse, that person might enjoy the experience on a competitor's website and become a lifelong, loyal customer to them.
"The improvements in page speed translate directly to improvements in sales," said King. So make sure you use the websites I previously referenced to determine who the fastest web hosts are before you make a final decision. If they're slow, then let them go.
3. Customer Service Matters Although it might seem like a good and noble idea to choose a boutique hosting service in your local area, you want to make sure they have someone available around the clock to help you if your website goes down. "If a boutique host offers help only during business hours, that's not realistic," said King.
Most of the larger services offer 24/7 support so it's not difficult to find, but make sure you ask questions about the kind of support each service offers. For example, is their idea of 24/7 support one global representative responding to emails? Or do they have a team of reps on-call who are answering phones and conducting live chat queries? The more you can contact customer service and the more options you have for getting hold of a rep, the more peace of mind you'll have.
4. Ask About Security Ask if your web host manages security for your website or if you'll need to do it yourself. If everything else is equal and you're choosing between two services (one that offers a managed option and one that doesn't), then choose the managed option.
Managed services constantly update software and patch security flaws as needed. If you don't choose a managed service, then you'll have to stay on top of software updates and patches as they become available. This can be more work than you'd like.
5. Integrations and Bundled Software Most web hosting services offer a variety of different bundled software and integrations. For example, your web hosting service can also serve as your online shopping cart tool. Some vendors, such as GoDaddy, integrate drag-and-drop builders, security software, and email marketing plug-ins so that you don't have to work with an outside vendor.
However, if you've already got third-party tools that you enjoy using, then make sure that your web hosting service will play nicely with them. You don't want to have to learn an entirely new email marketing tool when you can just choose the web host that seamlessly integrates with the system.
6. Shared, Virtual Private Server, or Dedicated Hosting? For an excellent primer on the difference between shared hosting, Virtual Private Server (VPS) hosting, or dedicated hosting (the available three hosting options), check out this blog post by InMotion hosting. In it, the author uses the following analogy: Shared hosting is like renting an apartment, VPS hosting is like owning a condo, and dedicated hosting is like owning a home. If you're just starting out, then you'll probably want to start with a shared hosting service. Your resources will be pooled together with other websites; you won't have endless scalability but you'll be able to keep costs down. Just be careful that you have enough room on the shared server to handle all of your collective traffic.
VPS and Dedicated Hosting are great for larger enterprises or companies that require more freedom to expand and contract, without having to worry about other websites on the same server. However, until you reach the point at which your traffic is dominating the shared server, shared hosting should work just fine for you.
This article originally appeared on PCMag.com.