6% CDs: Look Cautiously Overseas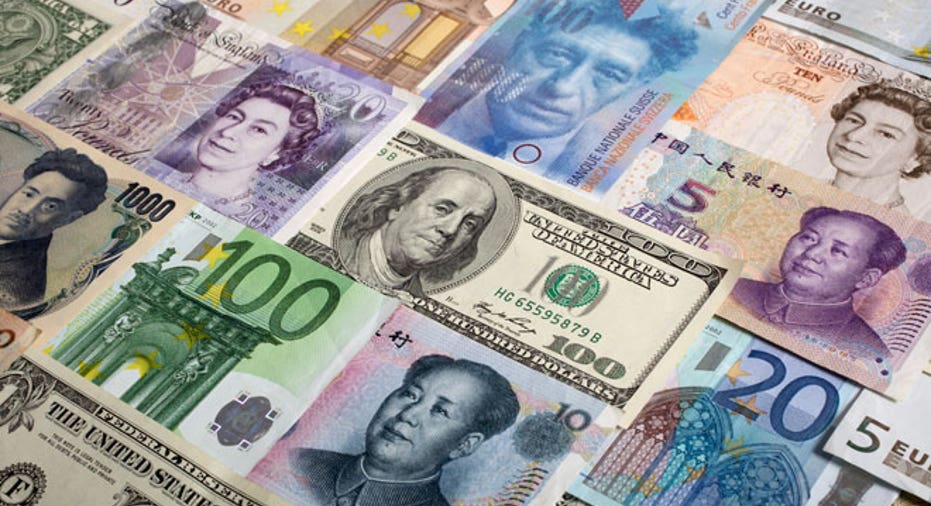 Think that foreign-currency CDs are safe bets for chasing higher yields?
Think again. These certificates of deposit can offer mouthwatering rates -- up to 6%. But they're pegged to foreign currencies that can slip and slide unexpectedly. As you consider making foreign-currency CDs part of your portfolio, understand the risks and rewards, and follow Bankrate's tips for protecting yourself.
Foreign-currency CDs are issued in currencies such as Indian rupees, Brazilian reals or euros. The CDs are exchanged for dollars so the buyer can invest in the CD. Then, they are converted back to dollars when the CD matures.
But there are currency exchange risks when you make the conversion back to U.S. dollars. A strengthening dollar can wipe out your return.
"That's a big impact. And the currency markets have become more volatile," says Walid Petiri, president of Financial Management Strategies LLC in Baltimore.
Given these risks, Petiri advises investors not to consider foreign-currency CDs as safe as traditional CDs. Instead, think of them as "enhanced fixed-income replacements," because you can get higher total returns than regular CDs.
Not For the Risk Averse
Of course, there are solid benefits for investors who don't mind risk. If a foreign currency spikes against the dollar, you'll nab a higher total return than on traditional CDs. And that higher rate also is guaranteed.
They also are readily available. You can buy foreign-currency CDs via overseas banks or banks in the U.S.
Foreign-currency CDs help diversify your investment portfolio, says Chuck Butler, president of EverBank World Markets division.
"These CDs provide a hedge if the dollar depreciates," he says. The dollar has been weak for more than eight years, enhancing the value of foreign-currency CDs.
Another benefit is that Americans with overseas obligations can buy foreign-currency CDs timed to their payments, Butler says.
Jeff Sica, president and chief investment officer at Sica Wealth Management in Morristown, N.J., says investors in foreign-currency CDs must grasp what makes the currency strong, including an understanding of complicated government policies that affect currency fluctuations. That means scrutinizing a country's monetary policies, too.
"Foreign-currency CDs are the worst investments for novice investors," Sica says. "They could be annihilated when the dollar's fall reverses."
Protecting Your Investment
To protect your investment, make sure you follow these three rules.
Temper currency risk. Global currencies fluctuate wildly in a short time span. So Butler says these CDs are aimed at buy-and-hold investors. The twist is that CDs in highly volatile foreign currencies usually pay the highest interest rates.
Sica says when buying the highest-interest foreign-currency CD, you're risking a greater likelihood of declines. "Don't be a yield chaser," he says. "It's a recipe for disaster."
Instead, he recommends investing in lower volatility currencies such as the Swiss franc or in a CD basket, which is an assortment of currencies. And invest minimally -- no more than 5% of your portfolio. When investing in foreign-currency CDs, do your due diligence.
"Have low expectations and be very diligent at knowing your risk tolerance," Sica says.
Look for Federal Deposit Insurance Corp. protection. Foreign-currency CDs issued by U.S. banks are protected by the FDIC. But if you buy a CD overseas, you forgo that backing. That's why Sica advises investors to stick with foreign-currency CDs bought in the U.S.
Investors should know that the FDIC doesn't protect your investment from currency fluctuations if you incur losses.
Be aware of fees and other charges. Petiri says fees can be embedded in the CD price. For example, some banks charge a fee to convert a foreign-currency CD back into dollars. And, if you withdraw your money early, you could be assessed other fees and suffer a loss of interest. Currency losses are taken against any interest earned. "The interest rate is the enticer, but look at the currency volatility and know the value that you're getting." Petiri says.