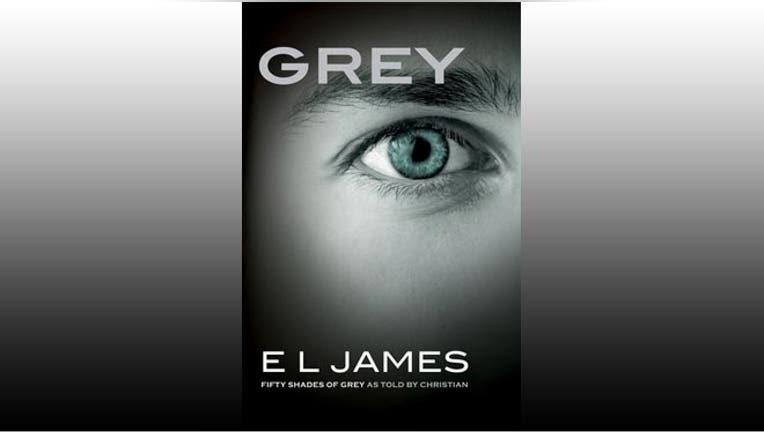 Just a few months after the box office success "50 Shades of Grey" hit theaters, bestselling author E L James announced on Instagram in early June that Vintage Books, an imprint of Random House, would publish a spinoff novel from the trilogy on June 18. The book, title 'Grey: 50 Shades of Grey as Told by Christian,' is a retelling of the first book, but from the perspective of Christian Grey instead of the previous narrator Anastasia Steele.
The book's release is humorously on the same day as Christian Grey's fictitious birthday. In a statement released by Vintage on why she wrote the spinoff, James said, "Christian is a complex character and readers have always been fascinated by his desires and motivations and his troubled past. Also, as anyone who has ever been in a relationship knows, there are two sides to every story."
Since James announced the release date, the book has claimed the number one bestselling spot on both Amazon's (NASDAQ:AMZN) and Barnes & Noble's (NYSE:BKS) lists for physical copies and electronic downloads. According to Kindle spokeswoman, Meg D'Incecco, 'Grey' is the number one Kindle preorder of 2015, while the first novel in the trilogy still remains the bestselling Kindle book of all time.
Vintage plans to have over 1 million copies available to booksellers today and will print additional copies to meet demand according to spokesman Paul Bogaards.
The trilogy has sold over 125 million copies worldwide in 52 languages, while the film version, despite mixed reviews, grossed over $500 million and is currently the third highest grossing film of 2015.
This morning, James kicked off the book's publicity tour with a signing at a New York City Barnes & Noble with over 100 people. The earliest fans showed up at 9PM ET., while one woman came on a bus from Virginia at 2AM ET just to meet James. Many fans had already purchased the book from Kindle or Nook and were reading while in line. Others wore custom made shirts with Christian's quotes from the books to celebrate the new release.
Publicists from Hachette Book Group turned the event into a marketing opportunity by passing out fliers advertising their upcoming erotica fiction novels with granola bars for hungry fans.  "It's a great opportunity to reach readers who you know are interested in this genre" said editorial director Leah Hultenschmidt.
Last night, the New York book club 'Divalysscious Moms' hosted an exclusive signing party with James for 200 guests. The party featured cakes to celebrate Christian's birthday, erotic themed accents, beauty services from the Elizabeth Arden Red Door Spa and a question and answer period with James.
James will do one more signing at a bookstore in Sulphur Springs, Texas on Saturday.