50 Dead in Orlando Mass Shooting, Possible Terrorist Link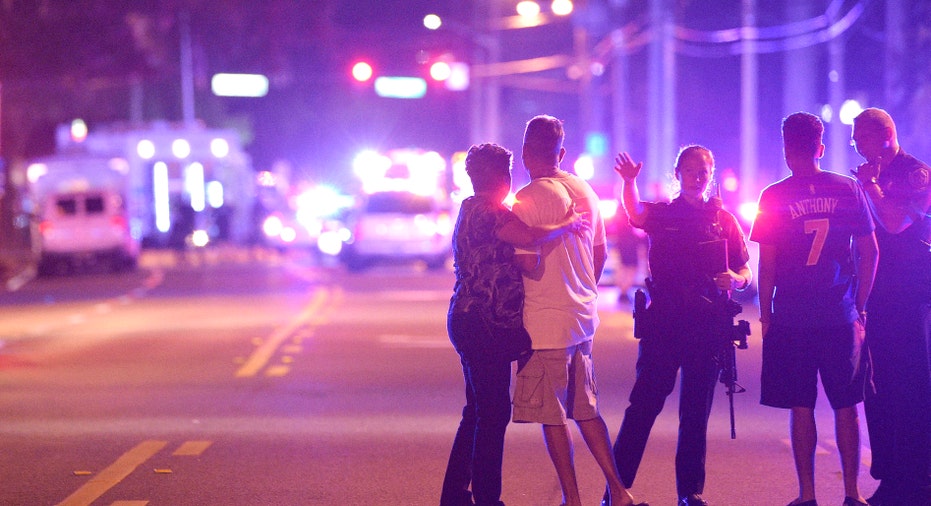 At least 50 people are dead and more than 50 people were injured in a mass shooting at an Orlando nightclub early Sunday, according to Orlando police.
Federal investigators said they are looking for ties to any terrorist organization. There is some evidence the shooter may have had "leanings" toward a radical Islamic ideology, but there is no definitive information yet, according to the Federal Bureau of Investigation.
Police shot and killed the suspected killer at about 5 a.m. after an hours-long standoff with police, Chief John W. Mina said at a 7 a.m. news conference. The man was wearing a suspicious device, carrying an assault rifle and a handgun, and took hostages, Mr. Mina said.
Police aren't yet releasing a description of the alleged shooter.
The shootings took place at Pulse, a gay nightclub in downtown Orlando.
An early morning post from the club's Facebook page administrator said, "Everyone get out of Pulse and keep running." An updated post at about 6 a.m. said, "Please keep everyone in your prayers as we work through this tragic event."
Multiple emergency vehicles responded, including the Orlando Fire Department's bomb squad and hazardous material team. Police said via Twitter that a noise heard near the shooting site was a "controlled explosion." No other details were provided.
President Barack Obama was briefed about the Orlando shootings on Sunday morning by Lisa Monaco, assistant to the president for Homeland Security and Counterterrorism, the White House said in a statement. The White House said Mr. Obama asked to receive regular updates as federal officials work with the Orlando police on the case.
The incident follows the fatal shooting late Friday of 22-year-old singer Christina Grimmie, who was killed after her concert in Orlando by a 27-year-old Florida man who later killed himself. Ms. Grimmie was a YouTube sensation and former contestant on "The Voice."
It also follows a December shooting in San Bernardino, Calif., during which Syed Rizwan Farook and his wife, Tashfeen Malik, opened fire on a holiday party of his co-workers, killing 14 people and injuring 22. The couple was killed during a shootout with police.
Federal authorities have said Syed Rizwan Farook spent years becoming more radicalized and violence-oriented, in part by watching videos that advocated jihad. On the day of the attack, a Facebook account used by his wife posted a pledge of allegiance to the terror group Islamic State.