5 Ways You Are Sabotaging Your Hiring Efforts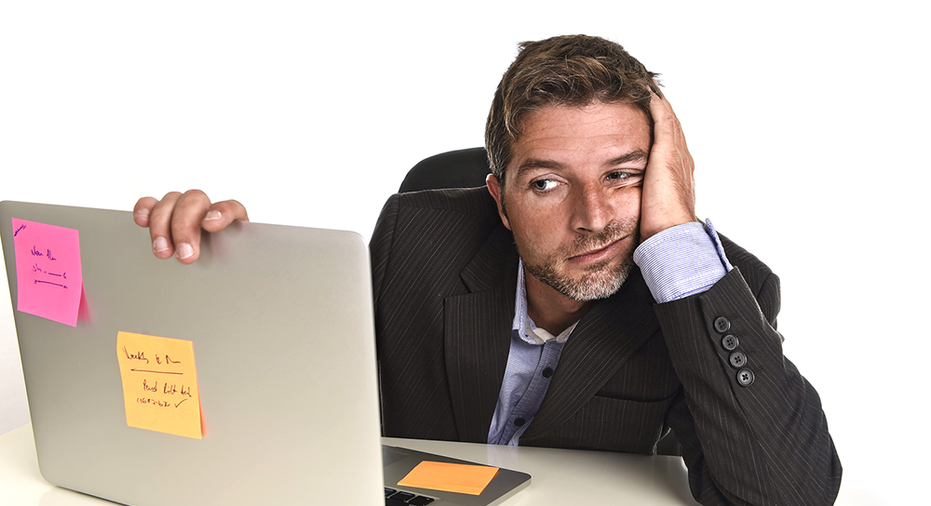 "People are not your most important asset. The right people are." – Jim Collins
Whom you hire is the most important decision you make for your business. Throngs of entrepreneurs and CEOs attribute the success or failure of their businesses to the people within those businesses, including giants like Steve Jobs and Bill Gates. There is a reason why sayings like "Always hire people smarter than you" and "Hire for character, train for skill" are so popular.
So, hire remarkable people. Sounds easy enough, right?
If you've been in the business as long as I have, you know finding remarkable people can be a lot harder than simply posting a job ad online. In fact, in my experience working in more than 100 dental offices, I have seen firsthand how poorly the hiring process can go, as well as the problems that come with hiring the wrong person.
Here are five hiring mistakes every company needs to avoid:
1. Emphasizing What Your Company Does Instead of the Company's Identity
In my career, I've seen what hiring the wrong people can do to a business. It isn't pretty! Over time, I realized the No. 1 reason for fragmented teams and miserable managers was a disconnect between the organizational culture/core values and the individual team members. When you emphasize job tasks in an interview or job description instead of your company's identity, vision, and values, you will never find people who truly fit. Every step of the hiring process should focus on attracting the right candidates.
2. Using Old Methods in a Changing Job Market
Technology has disrupted every aspect of our lives, including the hiring process. We now have the tools to make better hires based on extensive candidate data. Ignoring that data when making a hiring decision is a mistake. Would a coach in any sport ever sign a player without knowing their stats first? Neither should your company. Be sure to leverage the new technologies available to you to make better hires.
3. Posting Niche Job Opportunities on Big Job Boards
When I asked the dentist Dr. Jared Slovan what his No. 1 hiring mistake had been, he said: "Hiring from a non-dental-specific job [boards]" like Indeed and Monster. This problem is common in all niche industries. Big, broad job boards rarely attract candidates with the right experience.
Dr. Slovan has taken to posting his job ads on a dental-industry-specific job board, which he says "eliminates a lot of the parsing down of applicants."
If an industry-specific hiring site is not available, focus on culture and values in the job listing. Ask applicants to take assessments like the DiSC personality test as part of the application process. This will allow you to gain more insight into applicants, helping you narrow down your choices to truly qualified candidates.
4. Posting Vague or Boring Job Descriptions
If you post a vague or boring job description, you will get boring candidates. Similarly, if you post a specific, passionate, well-thought-out job description, you will get candidates who mirror those traits.
Consider these two listings for a scheduling coordinator role:
1. This position supports outpatient operations with overall care coordination for patients, serving as their primary point of contact for all customer service, administrative, and scheduling needs. They act as the liaison for the patient and family, working with both administrative and clinical staff from multiple departments to improve the patient's overall experience. Position enhances the patient experience by serving as the primary point of contact and administrative care coordinator for established patients and/or family members. They ensure that all related patient appointments for an episode of care are secured in a timely manner and coordinated for patient convenience and address and resolve process or administrative issues impeding timely access to care.
2. Dynamic, full-time scheduling coordinator position available in a top-notch practice located in MN. We are seeking a positive, happy, mature, intelligent, motivated, professional team player with excellent communication skills, ability to multitask, and computer savvy. Yes, we are looking for a star to join our existing superstar team! Our team is committed to excellence in both dentistry and patient care. We believe it is important to establish a relationship with each patient built on kindness, respect, and trust, and we work hard to make sure that our level of care is deserving of our patients' respect and confidence. If service, exceptional care, and working in a healthy environment with can-do attitude people who respect, appreciate, and value your skills appeals to you, we would love to meet you.
Which description does a better job of outlining a specific type of preferred applicant?
5. Not Including Key Players in the Process
Unless you are the sole employee at your workplace, it is a mistake to interview and hire in a silo. The community you have built around you should be involved in the hiring process. Team members can assess a potential hire's fit for the position, and they can be your organization's ambassadors. No one will do a better job of communicating culture, values, and expectations than those who are already doing the work every day.
Bonus Tip: Things are Never 100 Percent Guaranteed
Even if you avoid these mistakes at all costs, it doesn't necessarily guarantee you will find and hire the perfect people all the time. However, you should still take the time to reflect on your past hiring blunders and develop a strategy to mitigate your risk moving forward. At the end of the day, no one is 100 percent perfect for any job, but the better you are at looking for things you want, the better your chance of hiring someone great for the job.
Tonya Lanthier is a registered dental hygienist and the CEO of DentalPost.