5 Ways to Make the Most of Your Internship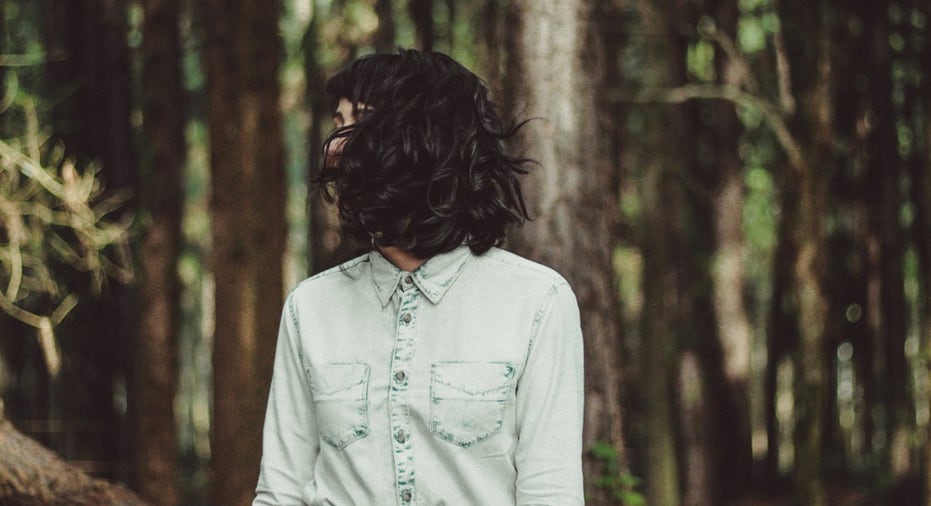 Whether you're a fresh college graduate or going through a career transition, internships can help fill the gap between education/acquired skills and real-world experience. An annual survey by the National Association of Colleges and Employers (NACE) found 91 percent of employers say candidate experience is a factor in hiring decisions, and half prefer new grads' experience come from internships or co-op programs.
While participation in an internship will certainly make you a more attractive candidate on paper, it ultimately – and more importantly – prepares you for your future career.
How do you get the most out of your internship? First, you recognize that your time as an intern can provide you with so much more than an additional paragraph on your resume. You'll have plenty of opportunities to not only learn on the job, but also carry your share of responsibility and network with others in your field.
Here are five actions you can take to maximize the value of your internship:
1. Get an Idea of Your Learning Opportunities Before You Start
Sure, you can wait until your first day to figure out what your job entails. However, understanding the expectations and opportunities of the internship before your first day means you'll spend less time adjusting and more time building your skill set.
Start by asking your recruiter or contact at the company what they see as the main takeaways from the internship. Another way to phrase the question could be, "What do you expect an intern would learn or see during the term?"
You could also take your research one step further by seeking out previous interns for informational interviews. They might be able to give you a better sense of the day-to-day tasks and who at the company was most effective in supporting their growth. By knowing as much as possible before your first day, you can calm your nerves and maximize your growth opportunities.
2. Get Coffee Really Well
The stereotypical intern spends their day fetching coffee for the boss. The best way to gain more responsibility? Get coffee really well.
In other words: If you want to be trusted with complex tasks or allowed to manage projects, you must first show you are responsible – and humble – enough to handle the simplest of responsibilities.
3. Ask for Growth Opportunities
Use your internship position as an opportunity to show the value you can bring to your manager and the organization as a whole. If you remain silent during your internship, you are likely to miss out on a wealth of professional growth opportunities. Not only should you be asking questions as they come up, but you should also be actively asking for more responsibility. Internship programs are sometimes set up to be routine and repeatable, so unless you ask to work on something outside of the norm, you're probably not going to be handed the opportunity.
Start by showing interest in the projects in your department. Take an interest in the work your colleagues are doing. Before you let too much time pass, ask to be included in a project or offer your general assistance to the manager for anything they might be working on. Rarely will coworkers turn down an offer for help.
Make sure to ask clarifying questions as you go along. It's always better to ask questions up front than it is to make mistakes that can't be reversed!
4. Show Your Value
Showing your value always begins with discovering what your manager expects of you. Immediately upon starting your internship, schedule time with your manager to understand what is expected of you.
It's also helpful to understand your team's "norms" and what your colleagues expect you to contribute during your time with the company, even if you're not reporting to them directly.
It's easiest to impress your manager and show your value by making a quick, measurable impact. If you don't have the opportunity to take on a project solo, you can always petition to offer valuable assistance on a project led by someone else. Regular meetings with your manager can help keep your priorities in track and ensure you're spending your limited time on projects that offer the most ROI for the company – and for your future.
5. Spotlight Your Internship on Your Resume
If you're hoping to land your next job or gig by leveraging your internship experience on your resume, it has to stand out!
Separate your internship from the education section of your resume, even if you obtained the internship through school. Be sure to clearly indicate this was an internship so there is no confusion about the short duration.
Also try gathering feedback from your manager about what you brought to the table during your internship; then, use this feedback to create impactful bullets for your resume. Your view on the experience might be different from what a more senior-level person saw in your work. You might consider your experience a collection of mundane tasks, but perhaps those tasks enabled the company to excel or meet a stated goal. You might gain more insight into how your efforts benefitted the company after a quick meeting with your manager. Be sure to use this meeting as an opportunity to express your thanks and to establish a lifetime member of your network!
–
Never underestimate the value of building new relationships and networking at every step of your internship. Down the road, you may have an opportunity to become a full employee at the company, and you are more likely to leave a positive impression on your coworkers if you take the time to get to know them personally. Even if there aren't any job opportunities with the company, the relationships and connections you create can greatly expand your professional network. Engage in conversations daily, show a vested interest in what your colleagues are working on, and strive to help out whenever you can.
Your internship will be a catalyst for future job opportunities. When you walk in the door on your first day with a clear idea of what you're hoping to gain from the experience, you'll automatically get more out of it. Remember: Your willingness to add value, even in a short amount of time, will be appreciated and remembered.
Kimberly Schneiderman is a practice development manager with RiseSmart.