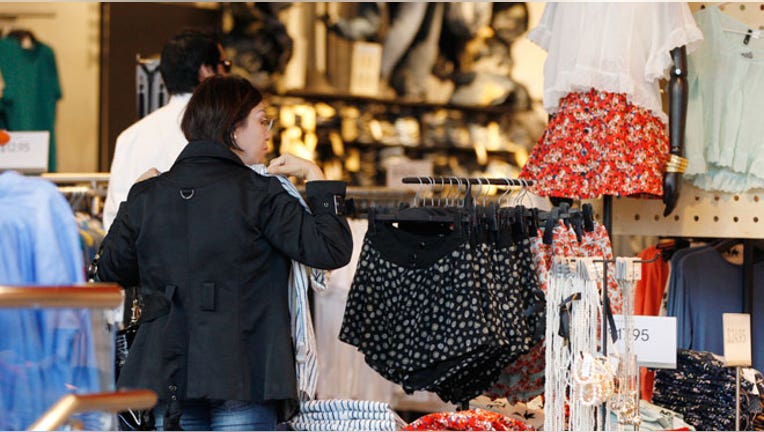 It's a scenario most impulse buyers know all too well: That $450 crocodile clutch eyed you from the window, you gave in, and now it's come back to bite your finances. Returning it would be the obvious remedy, but that's not always an option. Here are five ways to recoup some of the money -- or at the very least, shed some of the guilt.
Use eBay and Craigslist…the Right Way
These days, eBay (NASDAQ:EBAY) and Craigslist are the go-to places for anyone who's looking to sell anything. There are a number of major differences between the two sites: eBay is an auction-style site that connects more than 90 million buyers and sellers from all over the globe; Craigslist is more like your local newspaper's classified ads, acting as a forum for buyers and sellers in the same geographical area.
Another big difference is that transactions on eBay occur solely through these online payment methods, while transactions on Craigslist are completely up to the seller and buyer. Use your best judgment – selling the fancy 8-foot armoire you bought might make more sense if you find a buyer on Craigslist since shipping it could be a nightmare, while selling those $3,095 crystal-encrusted Louboutins would probably be better on eBay, where the buying community is more diverse.
Regardless of which site you use, it's best to be specific about the details of the item you're selling. Research current postings on the site to make sure your asking price isn't too high or too low, include dimensions and describe the condition of the item and your reason for selling it. Take photos of the actual item and make sure they meet any guidelines specified by the site. Both sites offer advice for new sellers – be sure to take note: http://pages.ebay.com/sellerinformation/howtosell/sellingbasics.html and http://www.craigslist.org/about/help/how.
Tap Personal Connections
Not comfortable going the Craigslist or eBay route? You can sell your latest big purchase – and any others that have been haunting you – on Facebook through a feature called Marketplace. Marketplace, which has been around since 2007, gives users the option of making their listings available to friends only – a feature that appeals to those concerned about selling to complete strangers.
Of course, if you're not on Facebook, you could just send out a mass e-mail, make a few phone calls or – gasp! – ask your friends in person.
Try a Consignment Shop
If you haven't been able to successfully sell your extravagant purchase on your own, you may want to consider turning it over to a consignment shop. Consignment shops are different from thrift shops in the sense that you're not donating the item--you're giving it to the shop to sell, and when it does, you and the shop split the profits.
Some shops, like Ann's Fabulous Finds, which specializes in high-end designer bags and jewelry – exist solely online, so you send them the product, they price it, take photos and sell it on their Web site, and then you get a check. A number of consignment shops will sell your product on eBay for you. Payout policies vary from shop to shop (at Ann's, for instance, you keep 60% of the profit from an item that sells for less than $1,000), so be sure to do your research.
Swap it for Something You can Really Use
A number of Web sites make it possible for you to trade your latest splurge for something you might have more use for. Swap.com, which is known best as a free trading place for books, music, movies, video games, also arranges and promotes swapping events in cities across the U.S. that allow people to swap their high-end clothing, handbags and accessories in a store-type environment.
BarterQuest.com is another site that can help, as it allows people to list what they have and what they want and trade accordingly. If a person wants your pricey purse, for instance, and he or she happens to be a financial advisor who can offer you some debt counseling in return, that sort of exchange can be executed via the Web site.
Keep it, But Cut Back Elsewhere
If you really can't bear to part with the item, don't hate yourself for it. Instead, ask yourself if there might be something else you own that you can return or sell, and take the time to review your spending patterns to see where you might be able to cut back. At the very least, it might help prevent you from making the same mistake in the future.