5 Ways to Create a Company Culture That Attracts Top Millennial Talent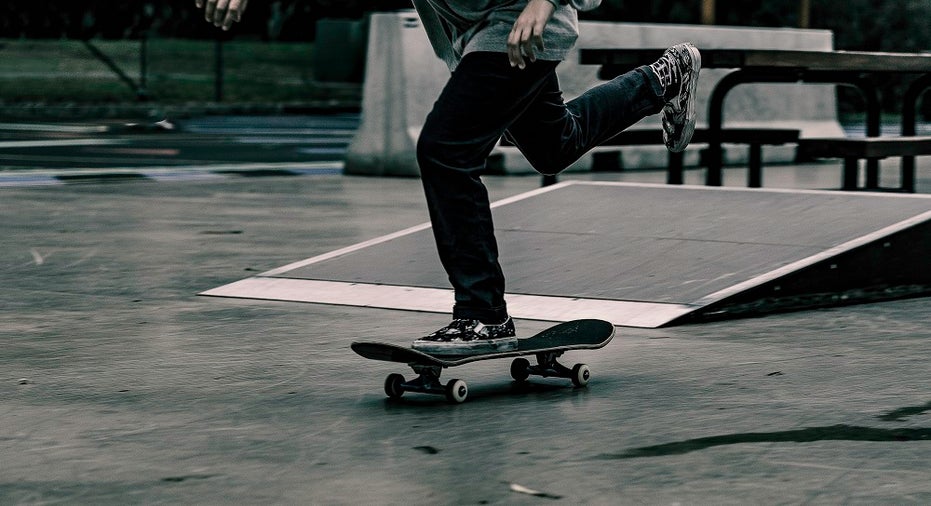 All companies want to hire top talent. That's a given. But what many organizations struggle with is understanding just how to attract the best in the business. Some believe in the power of the foosball table to create a fun and relaxed work environment, while others think a standout benefits package is what new hires really want. While both are viable options that will likely attract potential talent, you may need a little more than a fun break room and a decent 401(k) package to attract the best of the best.
We've created a list of five ways your company can stand out among the anonymous employers on LinkedIn and Recruiter to attract top millennial talent (Hint: It's all about building an inviting company culture):
1. Make Your Brand Tell a Story
Recent studies of millennial habits have shown that when applying to jobs, younger hires tend to seek out brands with good backstories. Storytelling is something that millennials crave, and working for a brand that knows how to tell a story is appealing to many.
Millennials want to feel connected to and proud of where they work, so being able to show candidates that your company is more than just a money-making moniker is necessary to attract the best of the best. Rather than working for a faceless corporation, many young hires want to work for a company with heart, a company they can put a face (or a few) to, and a company with a mission. Show candidates you're in your industry for all the right reasons by telling your company's story through your branding and your website.
2. Offer Unique Benefits
Your business may offer medical, vision, and a killer dental plan, but does all that really sound exciting to you? Most brands, large or small, offer these baseline benefits. The trick to making your brand stand above the rest is offering unique benefits that other brands may not be willing or able to cough up the cash to cover.
For a job-seeking millennial, something as simple as covering their commuter fees by paying for their monthly MetroCard or offering to reimburse a portion of their gas bill can have a huge impact. If young hires have an extra $116 per month to spend on happy hours, they're going to be grateful. Many companies even offer their employees unlimited vacation time, rewarding employees for their year-round hard work by not putting a cap on how much time they can take off. Some say that this actually deters employees from taking more time off because there's no "use it or lose it" mentality, but think of how nice it would be to be able to take a summer vacation without having to plan it out by the hour.
3. Create an Open, Collaborative Environment
Many companies large and small are moving towards open office plans. Why? An open office, especially at a creative agency, allows for an open flow of communication. When given an open space for thoughts to permeate, your workers might surprise you with all the new ideas they come up with through collaboration. Plus, an open office will ensure new hires feel more welcome on their first day and less intimidated by the thought of talking to higher-ups.
With everyone being able to talk to anyone without an obtrusive cubicle in the way, workers will make better connections with their peers, allowing for a more welcoming, inviting work environment. Your company doesn't have to feel like a family, but isn't it comforting to know it could?
4. Don't Be Afraid to Have a Little (or a Lot) of Fun in the Office
You don't have to throw a rager every week, but regular team-building activities can bring your employees closer together and create a stronger collaborative organization while rewarding your staff for their dedication day in and day out. Some of the most fun work environments are those that hold office-wide birthday celebrations, bridal showers, baby showers, "work-iversary" parties, or simple weekly team bonding activities. "Wine Wednesdays" or other in-office happy hours can bring a lot of joy to a team of hard workers. So bust out the company credit card, head to your nearest Party City to pick up a few cheesy decorations, and party on! No victory is too small to celebrate. Just be sure to Snapchat and share photos from your office's fun activities to your company social pages so interested candidates can see what they have to look forward to.
5. Reward Your Employees for Their Hard Work
This one seems obvious, but that doesn't make it any less important (or effective). Rewarding your top employees for their hard work is a tried and true method of attracting and keeping top talent.
One of the biggest motivators for any worker is feeling appreciated for the amount of time, effort, and sleep they have sacrificed to working for your brand. Show them that you recognize and appreciate their efforts by giving out monthly or quarterly rewards to high-performing employees. Not only does this encourage your current team to work harder, but a regular rewards program will also encourage potential applicants to click "Submit" on that application form. Workers, especially those coming from younger generations, like to be pat on the back for their work every now and again, and a simple employee of the month program is a great way to show your staff you understand and are grateful for the work they put into your company.
--
What tips do you have about building a collaborative company culture and/or attracting top talent? These are a few methods we've tested with great success, but we'd love to hear your thoughts on the innovative ways in which your brand seeks out new hires!
Courtney Spritzer is the cofounder and COO of Socialfly, a social media marketing agency.