5 Ways to Celebrate Holidays Without Blowing Up the Budget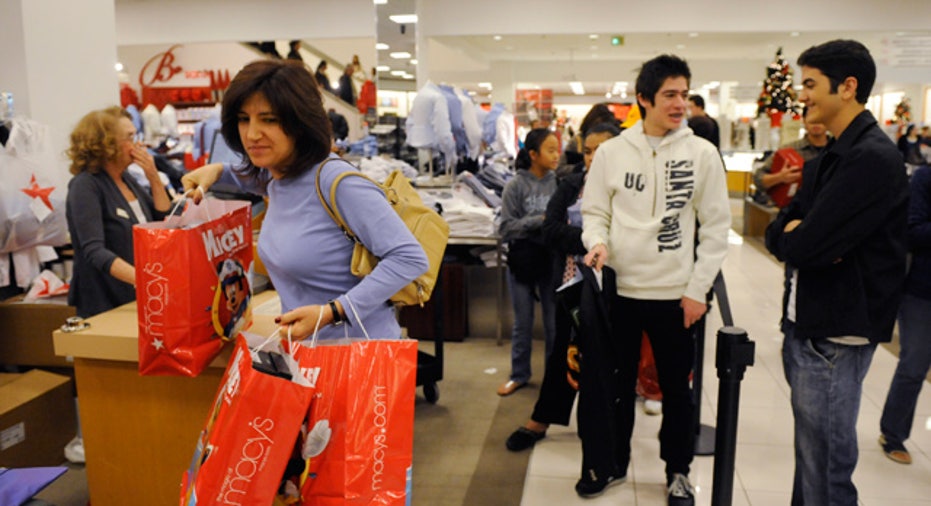 There are typical Christmas lists, asking Santa for a toy car or a couple of comic books. And then there are the lists you used to find at Suzette Flemming's house.
Every Christmas, Flemming's daughters Cheyenne and Dallas would submit documents with the depth and rigor of a Supreme Court brief. Categorized, subdivided, and indexed into different areas like movies, games, books and clothes. From each category, several items were to be selected – perhaps topped by a wallet-busting family trip to Toys R Us.
In Flemming's words: "Out of control."
No more, though. As with many families during the Great Recession, business is down for the accountant from about 20% in fact. That means the usual holiday gift orgy is out of the question. "We saw the writing on the wall early," says Flemming, 44. "We can't afford to be as extravagant this year. The days of long Christmas lists are over."
That's why this year, everybody in the household gets one gift from each family member--and that's it. It's not as over-the-top as years past, but Flemming figures they'll save about a thousand bucks in total. And that sum will go towards reducing credit-card debt, instead of toys that'll be forgotten in a couple of weeks.
It may not be easy, but experts say Flemming is doing exactly the right thing. "We're all so embedded with this cultural notion that more is better," says Dr. Maggie Baker, a financial therapist from Wynnewood, Pa. and author of the upcoming book Crazy About Money.
"Parents get caught up in materialistic culture: How will I look to my kids, to my kids' friends, to other families in the neighborhood? There's a tremendous amount of pressure to keep up with the Joneses."
So how do you transition from a holiday where everyone tries to one-up each other with extravagant presents, to something more meaningful and less financially punishing? A few tips from the experts:
Replace things with experiences.
No matter what pricey toy you buy, odds are it'll eventually be shunted aside and forgotten. Instead, aim to create real family moments. Choose a Christmas tree together, go on a carol sing, or cook the holiday dinner as a family. "What does Christmas really mean, anyways?" asks Baker. "It's a time to create meaningful experiences that kids will remember for the rest of their lives."
Set limits.
Kids aren't stupid; unless they're very young, they likely know about the recession and how it's affecting everybody. They have no more desire to spend the family into the poorhouse than you do. So explain the situation, set some ground rules, and limit the budget. "I was really surprised," says Flemming of the discussion with her 13- and 15-year-old daughters. "They were completely understanding."
Think ahead.
It may feel good, for a moment at least, to swipe your credit card for that new iPad or Xbox. But force yourself to think about the consequences when the bill comes – and it will come. "A lot of people indulge, and then get whacked over the head with the credit-card bill in January," says Baker. "That financial stress can lead to a lot of arguments and conflict in the family."
Set an example.
When it comes to your own gift, impress upon your kids that it's not something that needs to be purchased. One of Flemming's daughters is a budding photographer, and the other is an artist; what she's hoping for this Christmas are a framed photo and a watercolor painting, neither of which will break the bank. Says Flemming: "Something made for me would mean more than anything else."
Think of others.
For kids Christmas is usually about me, me, me. So direct them outwards instead of inwards. Work some charity work into the holidays, and they won't be as grasping about their own gifts. Volunteer at a soup kitchen, bring food to a church pantry, or decide together on a gift for a child in need. "That would be fantastic thing to do as a family, since so many people are struggling these days," says Baker. "It is a religious holiday, after all--and people forget that."