5 Ways to Beat Higher Bank Fees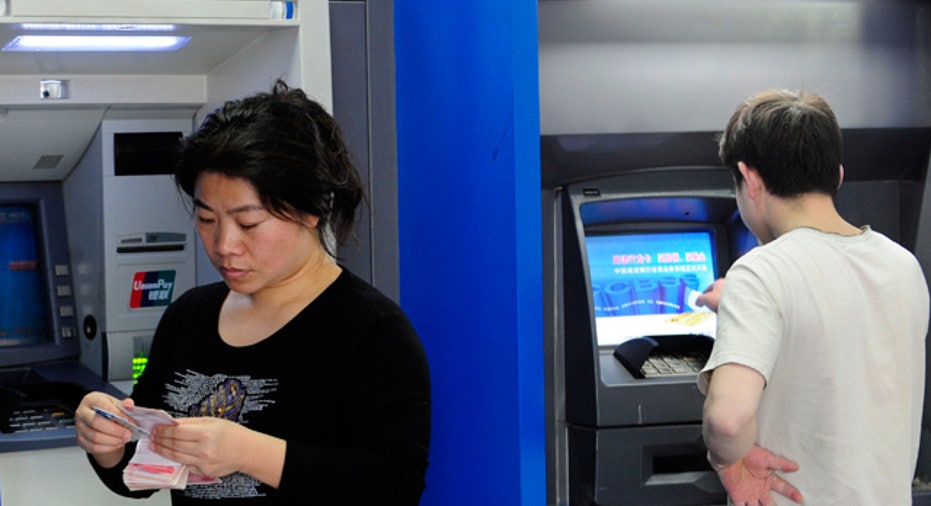 Banking can be a battle.
From account maintenance fees to penalties for infrequent debit card use, many consumers regularly fight against unexpected expenses in their monthly statements and frustratingly low interest rates.
As many banks work to boost their profits in the face of new consumer protection legislation through fees and additional requirements and restrictions, now is the time to get smart about your financial strategies for success. Here are five ways that you can beat the bank and keep more of your money.
Find a Savings Synonym
Think outside the savings box.
While money market and savings accounts are safe places to stash your money, current interest rates on high-yield savings products average below 1%. That's not exactly the high yield consumers are hoping to find. Bankrate's 2010 High-Yield Checking Study includes a number of checking accounts with interest rates that will beat those measly figures.
According to the study, some high-yield checking accounts top 4%. This gives consumers a chance to more than quadruple the income earned from a traditional high-yield savings account.
These programs do typically carry additional requirements, such as direct deposit and a minimum number of monthly debit card transactions. If you can satisfy these conditions, Greg McBride, CFA, senior financial analyst for Bankrate.com, recommends taking advantage of the opportunity to accrue more interest.
"The consumer that's going to most effectively use the rewards checking is going to be someone who can stay as close to the balance cap as possible," McBride says.
The balance cap for the majority of these programs is $25,000 or more. To understand the difference in potential earnings, use Bankrate's savings income calculator.
In Banking, Size Matters
Free checking has become a part of the past at some of the nation's biggest banks, but Bankrate's 2011 Credit Union Checking Study shows that consumers can still get their checking at no cost at many credit unions around the country.
"One of the reasons that free checking is disappearing is because many institutions were making a lot of money on ATM and debit cards, overdraft protection, and they need to make up the lost profits," says Tom Berquist, senior vice president of member strategies at BECU, a credit union based in Washington. "Since we never allowed these types of overdrafts, we're not looking to replace it."
Consumers will find more than free checking at credit unions.
"Credit unions have taken great strides to alleviate the challenges of a more limited product line, and limited branch and ATM networks," McBride says.
Todd Pietzsch, BECU spokesman, says that his credit union participates in a shared branch and ATM network with other credit unions, which give members access to more than 28,000 surcharge-free ATMs nationwide and more than 3,900 other credit union locations.
Exercise Withdrawal Wisdom
Before you press "accept" on that next $2 ATM fee, consider the consequences.
Bankrate's 2010 Checking Study has some bad news for you on ATM access. From an increase in the average cost of an ATM surcharge to an uptick in the number of banks that charge consumers for going outside their ATM network, taking out cash can take its toll on your account balance.
However, as banking technology continues to become more sophisticated, there are tools that can help you avoid paying such hefty fees.
"You can scout out the locations of your bank's ATMs through mobile applications," McBride says.
Even if you are in a section of the country where your bank does not operate ATM branches, you can still navigate your way around ATM expenses. McBride advises another free and convenient option: using your debit card for cash back at point of sale.
Many online banks offer reimbursement for ATM fees. Beth Coggins, spokeswoman for Ally Bank, says the bank provides unlimited ATM usage for its customers and reimburses any fees charged by the ATM's operating bank.
Be on the Lookout for Changes
Because the Federal Reserve is placing restrictions on the transaction fees that debit card issuers can charge merchants, McBride warns that banks will begin to make up that lost revenue with more fee-based debit card rewards programs.
"Have your eyes wide open," McBride says. "The terms of a reward program can be changed at any time at the bank's discretion."
Banks can notify customers a variety of ways, including by email and snail mail. Be sure to ask your bank how it will inform you of potential amendments to your debit card rewards program.
Protect Yourself From Overdraft Protection
Before you accept your bank's invitation to opt-in for overdraft protection, recognize how that invitation may affect your money.
According to a study conducted by Moebs $ervices, an economic research firm based in Illinois, overdraft fees provided more than $37 billion in revenue to banks in 2009. While this coverage was previously automatic, consumers must now choose to enroll in overdraft protection.
There are alternative backup strategies that consumers can use if they have insufficient funds, such as linking their checking account to their savings account or a credit card.
"Everybody needs a line of defense, but your lowest-cost line of defense will be to have your bank link your checking account to your savings account," McBride says.
Some banks still charge $10 each time a savings account must cover an overdrawn checking account, McBride says. However, this type of overdraft protection also can be found free of charge.
"When a member joins the credit union, we default to having their savings account automatically cover overdrafts, and without a transfer fee," Berquist says.