5 Ways Brexit is Having an Impact On U.S. Consumers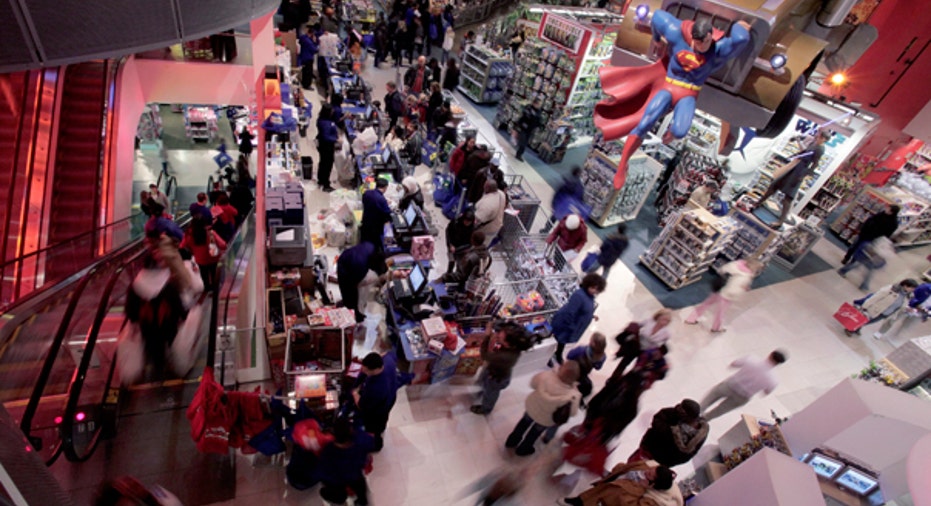 In a stunning move, Britain has voted in favor of what is popularly called Brexit, meaning a British exit from the European Union.
The nation held a referendum on whether it should remain in the EU or leave it. And the vote, which has significant consequences for the island country and for the eurozone as a whole, was to leave -- by 52% to 48%.
In the United States, the question of its impact is a matter of debate. Some, like Chuck Fulkerson, director of education at Online Trading Academy, think it will have a short-term, fleeting impact.
"The Brexit will not mean all that much in the U.S. recovery in the grand scheme of things," says Fulkerson, who's an investment expert and market analyst.
Others, like Alan MacEachin, Navy Federal Credit Union corporate economist, aren't so sure.
"There could be a massive capital flight to safety, which implies a significant inflow of funds into U.S. Treasury securities, which could drive interest rates lower in the U.S. and also boost the value of the dollar," MacEachin says.
Here are 5 ways Brexit affects Americans.
Your European Vacation Will Be Cheaper
The British pound fell to a 31-year low on Monday against the dollar and the euro also remained weak as investors pulled their money out of the U.K. and EU currency and placed it in dollars, driving up the value of the greenback.
Such a move has implications for those planning a vacation to the UK and countries in the eurozone.
"A stronger dollar makes it cheaper to travel abroad," says Samuel Rines, senior economist and portfolio strategist with Avalon Advisors LLC in Houston. "U.S. consumers can buy more in London for a dollar than before."
CD and Bond Yields Could Fall
A second impact from a rise in the U.S. dollar against the pound and euro is a drop in yield from U.S. Treasuries and certificates of deposit as prices rise.
Yield moves in the opposite direction of the price. These investment instruments already are low in yield, so a further drop would negatively impact those conservative retirement savers or investors who look to bonds and CDs for investment income in their retirement funds and investment portfolios.
"When investors are looking for a safe place to hold their dollars, it tends to be in U.S. Treasuries, and wide-scale buying would push the prices on these up and the yields down," Rines says.
In the immediate aftermath of Britain's vote, Treasury yields swooned to the lowest levels in years. CD yields have been static over the long term, according to Bankrate data.
Mortgage Rates Are Falling
Home mortgage rates tend to move in the same direction as U.S. Treasuries. So, when Treasuries fall, so do mortgage rates.
On Thursday, the benchmark 30-year fixed-rate mortgage rose to 3.73% from 3.69%, according to Bankrate's survey of large lenders. That was on the day of the Brexit vote. After voters approved an exit from the EU, the average on Friday was closer to 3.6% A year ago, it was 4.16%. Four weeks ago, the rate was 3.82%.
As rates fall, it should make it cheaper and easier for homebuyers to finance their house purchase.
"The drop in U.S. interest rates, for example the 10-year Treasury interest rate, would push mortgage interest rates even lower," says Steve Rick, chief economist for CUNA Mutual Group. "This would create yet another mini refinance mortgage boom at financial institutions as homeowners rush to lock in near historic low interest rates."
Stocks Fall Sharply
The Dow Jones Industrial Average hit 18,005 on June 8, then fell sharply after the Brexit vote. The S&P 500 and the Nasdaq have been following a similar course. All of them regained ground on Tuesday.
While many factors impact movement in the stock market, the Brexit is a major economic event. The market took a terrible jolt after British voters decided to leave the eurozone, providing a troubling reality for investors and retirees.
"All in all, volatility will remain very high during the whole two-year negotiation period, which will probably start between October and November," says Barbara Teixeira Araujo, an economist with Moody's Analytics in Prague.
To be sure, it doesn't bode well for investors when Federal Reserve Chair Janet Yellen admits that Brexit concerns factored into the Fed's decision earlier this month to leave interest rates the same.
"It is a decision that could have consequences for economic and financial conditions in global financial markets," Yellen says. "It could have consequences in turn for the U.S. economic outlook that would be a factor in deciding the appropriate path of (Fed) policy."
Gold, another investing safe haven, has been trading at its highest levels in years, a reflection of investor worry.
Immigrant Jobs Could Be Limited
Immigration has been the salient issue in the battle for and against Brexit. With Brexit approval, it will likely become more difficult for Americans in search of jobs overseas to find them in Britain as the Conservative Party gains momentum in curbing immigration.
According to the UK Office of National Statistics, the net long-term international migration to Britain in the year ending December 2015 was 333,000.
"The likely new U.K. government will be less open to immigration," says Ian Wright, founder of MoverDB.com, an information site about international moving. The threshold for visas for skilled workers in Britain likely would increase as would the pay requirement -- now a minimum 20,800 pounds or about $29,300 -- to curb the sponsorship, and therefore the flow, of immigrants.
"This could increase even more after Brexit in a bid to further discourage all but the highest paid workers from moving to the UK," Wright says.