5 Ways 3D Printing Is Changing Small Business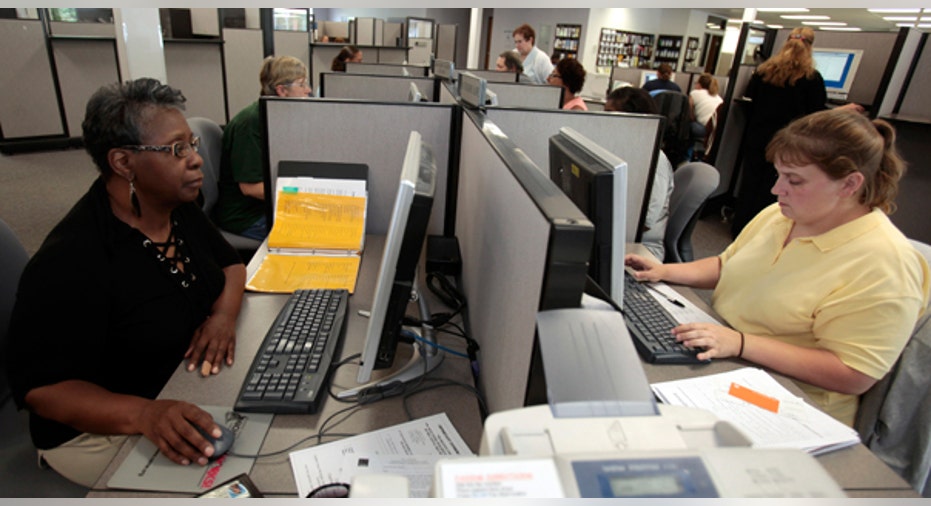 3D printing is changing the way companies do business. For some, it creates an opportunity to differentiate from the competition. For others, it's a chance to improve internal processes, like design and development, and steamline production.
Here are five companies that are using 3D technology to change the way they do business.
Small-scale production
Small-scale production with 3D printing isn't an  option for many businesses. But in some industries, especially those that create highly customized products, such production methods are essential.
Take for example, the orthotics and prosthetics industry, in which technicians create custom braces, helmets and other devices to treat abnormalities or facilitate the use of prosthetic limbs.
Infinite Technologies (ITOP), an orthotic and prosthetic facility based in Arlington, Va., uses 3D technology to produce custom medical devices for its patients.
ITOP orthotist Amy Braunschweiger works primarily with infants suffering from plagiocephaly, or "flat head syndrome," who require the use of a special helmet to correct the shape of their skulls.
The use of 3D technology in treating such a condition represents a major improvement over past methods, said Braunschweiger, who explained that previous methods of fabricating helmets included taking a plaster cast of a child's head, which often resulted in a big mess and a very unhappy young patient.
"The 3D scanning system is much less invasive and not harmful or traumatizing to the patient at all," Braunschweiger said.
Happier patients mean more business for ITOP, a company that relies partially on patient referrals.
But patients aren't the only ones that are happy about ITOP's use of 3D technology. Joe Terpenning, the company's director of orthotics, said that health care facilities looking to speed up patient turnover are excited about 3D, as well.
"[3D printers] allow us to take a device from concept to delivery in less than a day," Terpenning said. "Before the digital age, devices would take a minimum of three to four days. In the rising tide of faster and cheaper health care — and hospitals wanting to reduce bed stay — you can imagine the benefits to the medical field."
Adding price points
If you've ever welcomed a new baby into your family, chances are you're familiar with ultrasound pictures, those in-utero mementos that accompany many pregnant women wherever they go.
3D printing  is taking them to a whole new level, allowing parents to buy high-end 3D sculptures of their unborn babies. Until now, however, those luxuries were affordable to only a few.
Bryan Beattie, lead doctor at Innermost Secrets, a private health and fertility clinic in Cardiff, Wales, has found a way to use 3D printing to offer his clients a 3D representation of their unborn child at an affordable price.
He and his team use MCor Technologies' Matrix printer to create these 3D cameo images, which are made of paper.
"Previously, the only 3D products in the baby bonding industry were laser-etched 3D images in crystal glass," Beattie said.
Beattie, who also provides his clients with "4D" video clips of their children in the womb, said he adopted 3D printing because he wanted a cost-effective way to print the images captured in 4D scans.
Product development
Spuni, an ergonomic baby spoon designed to help babies transition from liquid to solid foods with less mess, owes its existence in large part to 3D technology.
Marcel Botha, the CEO and co-founder of the New York-based company, said the idea for Spuni started out as a sketch on a dinner napkin and, within months, was a working prototype created by a 3D printer.
The company was able to print the first versions of Spuni using medical grade, BPA-free plastics that could be tested safely by parents on their babies. The ability to test their prototypes helped Botha and his colleagues churn out a final version of the product much faster than if they had used traditional manufacturing methods for prototyping.
As a serial entrepreneur, Botha understands better than most just how instrumental 3D printing has become to the product development process. His product management consultancy firm, 10xBeta, has helped seven other U.S.-based startups turn ideas into reality using 3D technology.
"For me, [3D printing] has become no different than a commoditized step in the product development process," Botha said. "And on the product development side, we've been actively using it to test ideas on a daily basis."
Spuni has also begun to use 3D printers to create a finished version of another its products, the silver Spuni.
Prototyping
Pad and Quill, a Minnesota-based company that manufactures wood-frame, leather cases for smartphones, tablets and other electronic devices, also uses 3D printing.
Even though Pad and Quill's products are handmade using traditional bookbindery techniques, its production methods are anything but antiquated.
"3D printing is an essential part of how we design, develop and go to full manufacturing of our products," said Brian Holmes, president and co-founder of Pad and Quill.
The company adopted 3D printing in 2010 as a method of creating prototype parts for its finished goods. The hardware — buttons and snap hooks ­— for Pad and Quill's canvas and leather bags, as well as the rubber bumpers that hold a customer's iPad inside its case, start out as 3D-printed prototypes.
Brian Holmes, co-founder of Pad and Quill, said that using 3D printing as a prototyping tool helps the company protect its bottom line.
"For us, 3D printing is really a great tool to see if what we dreamed up in a [drawing] looks and feels the way we want," Holmes said. "It helps us not to make expensive mistakes."
And mistakes made with other prototyping methods really can get pricey. Holmes said injection mold prototyping, for example, could cost the company up to $6,000 per part, and there's no guarantee that these parts will work correctly once they're delivered.
Furthermore, injection molds take weeks to build and be delivered compared to the days it takes to receive a 3D-printed part.
Experimentation
Time is also of the essence for Sara Pocius, a Chicago-based jewelry designer and owner of Sea Pony Studio, who is in the process of transitioning away from the world of beaded trinkets and into the realm of sterling silver jewelry, thanks to 3D- printing technology.
The plastic and stainless steel prototypes that Pocius relies on to perfect her computer-aided designs are brought to life with a 3D printer.
More traditional methods of turning graphic designs into working models, like creating wax prototypes with a milling machine, would cost $60 to $100 per design compared to just $3 for a 3D-printed prototype.
"If I wasn't able to utilize 3D printing in my production process, I would be limited to producing just one design at a time due to budget constraints," Pocius said. "It's very exciting to be able to move so quickly as a 'solopreneur' who is new to the industry."
3D printing has also been a boon for Pocius' fledgling business in other ways. After posting photos of some of the stainless steel prototypes from her new collection to her blog, she was inundated with emails from customers wanting to know if these industrial-looking pendants were for sale.
In an effort to please all parties, Pocius' "Icon Collection" will be available for purchase this fall in both sterling silver and 3D-printed stainless steel.