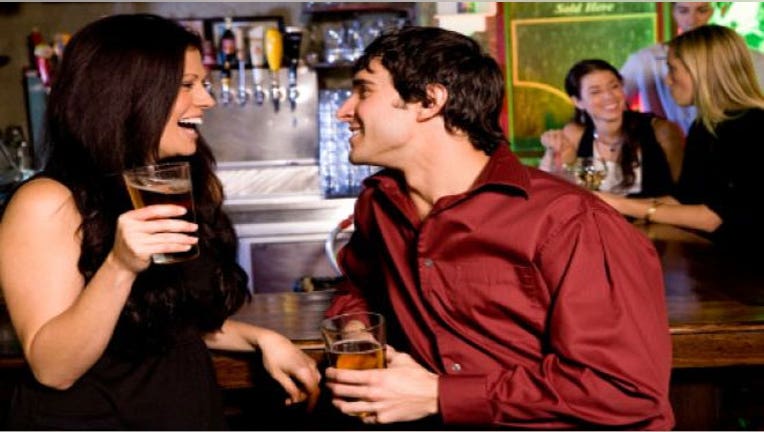 On Valentine's Day, it is easy to blow your budget by splurging on your sweetheart. But saying "I love you" to your soul mate doesn't mean you also have to break off your commitment to spend responsibly.
Following are five date ideas that are low on cost but high on romance.
1. Recreate Your First Date
There's a pretty good chance your first date was relatively low-key and affordable. Perhaps you had lunch at a casual cafe or met at a local coffee shop.
This Valentine's Day, recreate your first date together and reminisce about it. Did you secretly think he was kind of a geek at first? Were you so nervous you don't even remember what you ate?
Reliving this special moment in your relationship is a great way to bring back old memories -- and create new ones -- without spending a bundle.
2. Host A Dine-In Dinner
Dining out on Valentine's Day can be a hassle. In addition to the high cost, you will face crowds and tight reservation times.
Get away from the crowds and save money by creating a gourmet meal you can enjoy at home. Dress up as if you were going out and set the mood with candles, background music and a good bottle of wine.
If you aren't the world's best cook, consider ordering in from your favorite restaurant. Or, use a meal kit and add your own special touches.
3. Have A 'Spa Day' At Home
Start off with this romantic and relaxing scenario: Candles, bubble bath, wine, chocolate-covered strawberries, music and a massage.
Then, snuggle up together in bathrobes to watch your favorite movie. While this sounds like the epitome of traditional romance, the total price likely will cost less than $20 or $30.
4. Create A Romantic Treasure Hunt
Take a stroll down memory lane with a treasure hunt based on important times in your life together.
Fill the clues with inside references only you and your honey understand, and have each clue lead your significant other to a place that holds special meaning for both of you.
5. Plan A 'His And Hers' Day
Valentine's Day often winds up being focused on one person in the relationship. How many guys have watched cheesy romantic movies just because it's Valentine's Day?
You can even the playing field by making this truly a "his and hers" day. To celebrate, each member of the couple gets to choose one activity they love. If one of you is a sports addict, perhaps you can start the night at a sports bar.
If the other person loves country music, hit up a country line-dance hall after the game is over.
What if you don't enjoy your partner's chosen activity? Well, there's no better way to show your partner you love him or her than to make this tiny sacrifice. And who knows? You may find out you like each other's activities more than you thought you would.
More From Bankrate.comWays to save on Valentine's DayLove shouldn't break the bankTrue love or financial fraud?Don't let cupid strike your walletReduce the cost of fresh produce