5 Upgrades That Sell Your Home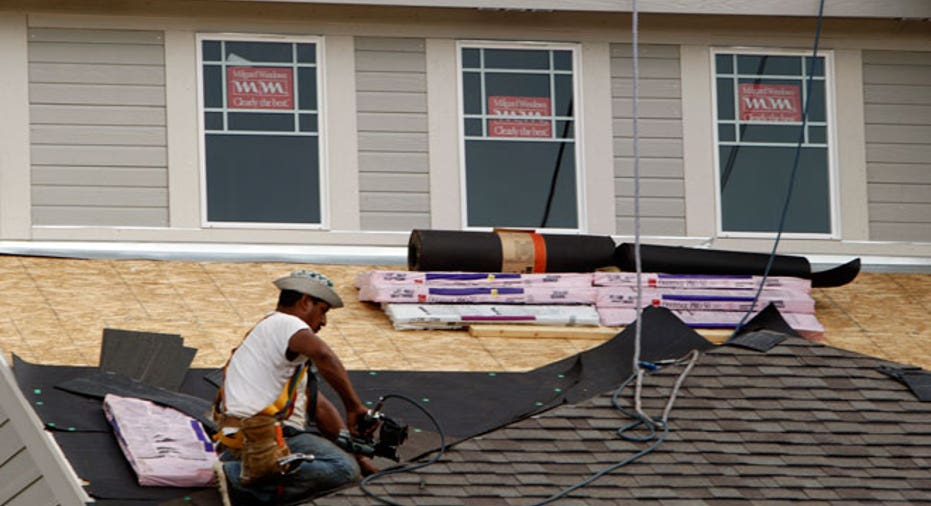 Selling your home isn't easy, especially if you live in a very competitive or saturated market. How can you make your home stand out? Fortunately, some home improvements hold universal appeal for potential buyers. To get the best bang for your buck, put your money into these upgrades before putting your house on the market.
Start with the most basic requirements
It might not seem glamorous, but it's necessary: Fix the things that need to be done. If your pipes are leaking, no one is going to care what the kitchen looks like. If the furnace doesn't work, buyers might not bother looking at the awesome master suite. Replacing things like the roof or siding have consistently shown up at or near the top of the list for projects that allow homeowners to recoup a majority of their investment upon a home sale, according to Remodeling Magazine's Cost vs. Value report.
Begin with a list of upgrades that would matter most to you if you were the one buying a new house. Could you handle those old, drafty windows? Would you be willing to live with a damp basement? Would you agree to move into a house that had a serious roof issue? If the answer is no, replace those things first.
Update the kitchen
Once necessary repairs are completed, turn to the kitchen. The kitchen is the heart of the home, and it is also what sells the home to many buyers. A great kitchen layout, complete with modern, energy-efficient appliances and lots of good lighting, can make anyone pause for a second look. Now is the time to turn to upgrades like refacing those old cabinets (assuming the cabinet boxes are sound), investing in new countertops, and springing for a shiny faucet -- a hands-free one if you really want to impress.
You can do these things without much of a financial hit, but if you really want to sink some cash into the kitchen upgrades, look to a minor kitchen remodel. Remodeling Magazine reports that for a national average cost of just over $19,000, you could have a complete cabinet refacing, new countertops and flooring, a mid-priced sink and faucet, and all new paint and trim. This might lead to a return on investment of about 79% -- not a big money-maker, but perhaps enough to sell your home to impressed buyers.
Refresh the bathroom
The bathroom should be an oasis. If yours is something much less, consider improving it with new lighting, fresh caulking around the tub and shower, and bright new faucets that draw the eye. If things are really rough in there, consider replacing the vanity with something more modern (including a nice new granite or marble countertop), laying new tile, and painting or wallpapering the walls with something fresh and attractive.
A minor bathroom remodel doesn't cost as much as the aforementioned kitchen remodel, according to Remodeling Magazine, but it also doesn't return as much on your investment. A bathroom remodel could set you back a national average of almost $17,000, and includes replacing the tub and shower, installing all new faucets, a new vanity and standard toilet, fresh wallpaper, and ceramic tile flooring. The recoup is about 70%.
Dig into the landscaping
Curb appeal matters, so make it count. Take good care of your trees and shrubs, keep the lawn looking nice, and sweep the driveway on a regular basis. If serious upgrades are called for, consider adding new flower beds, resealing the driveway, lighting up the walkways and adding a deck or patio. An easy way to enhance curb appeal is with a new door, made of steel or solid wood core, in a color that makes the house "pop."
When it comes to making money on your investment, landscaping can carry a big bang for your buck. For instance, a new steel entry door can cost about $1,200 but can return over 101% on investment, while a new deck can cost about $10,000 and return 80% on investment. Even a garage door replacement, at about $1,500, can bring back over 88% of what you put into it, according to Remodeling Magazine.
One final investment: a home stager
No matter how carefully you invest in home improvements, you might need some help in showing it off. A home staging expert can carefully arrange the furniture, art and other decor to create a look that will draw in potential buyers. These experts can also give you a firm idea of what you need to work on inside the home, such as reglazing that old tub or adding more lighting to a particular room.
Keep in mind that home staging is not a field that requires any particular credentials, so in-depth research into the home stager's work history and experience is a must. Insist on seeing a portfolio of previous work. Expect to pay $200-$500 for an in-home consultation -- the cost depends upon the size of your home, according to Cost Helper. If you choose to use a home stager throughout the time your home is on the market, you might spend up to $8,000 or more, depending upon where you live.
When selling your home, having an edge over the competition can mean the difference between a quick sale and a long languish on the market. By choosing the upgrades that suit your budget and your home's needs, you can enhance your chances of closing the deal.
The original article: 5 upgrades that sell your home and additional kitchen remodeling articles can be found on ImproveCenter.com.
About the Author Shannon Lee is a freelance writer and occasional novelist with a serious weakness for real estate. When she's not writing, she and her husband are taking road trips to explore covered bridges, little wineries and quaint bed-and-breakfast inns in their beloved Pennsylvania.
More from ImproveCenter.com:
10 Must-Dos Before MovingSkip the DIY for these Home UpgradesHouse sounds that should worry you