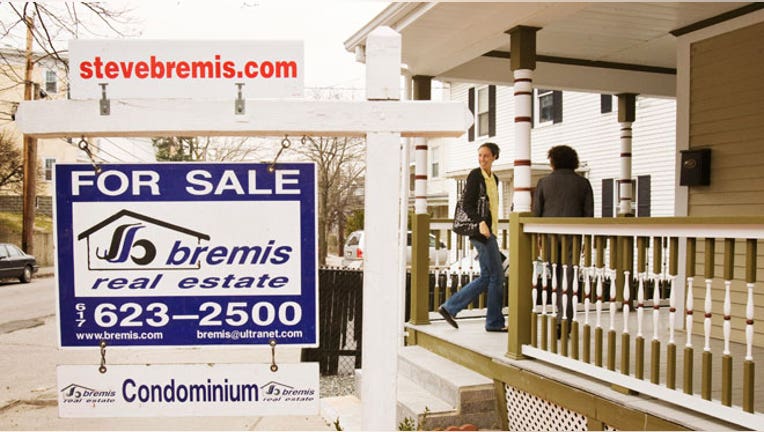 It's spring, which is the traditional start of the home shopping season. And as the housing market heats up and more homes become available, sellers need to do everything they can to stand out.
To help sellers fight the competition, Zillow asked top real estate agents and interior designers nationwide to identify the most valuable home improvements for a quick resale.
Curb Appeal
A strong first impression is imperative as buyers begin making assumptions about a home well before they step inside.  "A clean entrance can go a long way at establishing a positive first impression," says Zillow Agent Advisory Board member, Cyndi Lesinski of Valencia, Calif. Whether you're adding a pot of plants to the porch, or a fresh coat of paint to the front door, small, inexpensive updates to your curb appeal can really "increase the life and energy of the entrance," says Lesinski.
Staging
Staging a home is a great way to attract buyers and help them envision themselves in the home. The goal is to make "your home appeal to the broadest audience and number of buyers possible," says Zillow Digs Board of Designers member Mara Miller of Carrier and Company in New York City. Remove all personal belongings and avoid colors or furniture that are too style-specific. "Attempting to "decorate" may not be the best use of your time and dollars," says Miller.
Invest in Small Home Improvements
Both agents and designers agree that sellers should never invest in a major renovation before selling. No matter how out-of-date your home is, "major renovations prior to sale usually will not equal a dollar for dollar return, and the time invested outweighs selling it faster," says Zillow Agent Advisory Board member Chris Speicher, of The Speicher Group and RE/MAX in Washington, D.C. Instead, focus on small projects such as updating your lighting fixtures, cabinet or door handles, or minor kitchen and bathroom updates.
Declutter
This sounds simple, but according to Zillow experts, cleaning and decluttering are the most important things a homeowner should do before selling. A clean house feels more spacious and helps buyers easily envision themselves in the home. "Nothing trumps the aesthetic of a clean and cared-for home," says Zillow Digs Board of Designers member Kerrie Kelly of Kerrie Kelly Design Lab in Sacramento, CA. "Old appliances and furniture can be overlooked if a space is clean, simple and well-edited."
Granite Countertops and Stainless Steel Appliances
Most buyers are still requesting "granite countertops and stainless steel appliances," says Zillow Agent Advisory Board member Bic DeCaro. Keep in mind that most "high-end finishes don't equal high-end returns," says DeCaro. But in many markets, especially in California, incorporating granite and new appliances are great ways to catch a buyer's eye.
Read More from Zillow:
Let's Bust 3 Common Home Buying Myths
So, You Think You Want to Go FSBO?
4 Foolish Money Mistakes You Should Avoid
5 Reasons You Shouldn't Be a Landlord