5 tips for buying furniture online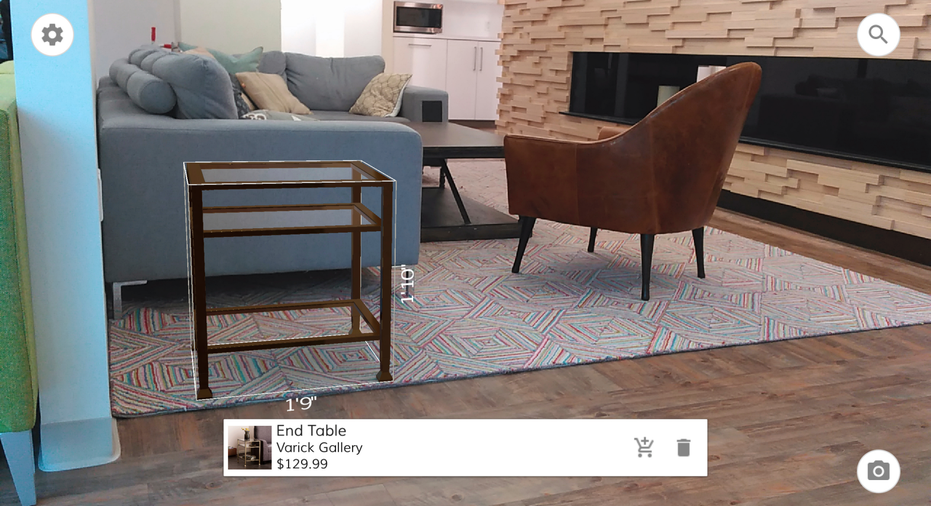 You fell in love with a sofa online. But when it arrived you found it doesn't fit or isn't as comfy as it appeared.
Online furniture sellers photograph their goods under studio lights, which can make fabrics and colors look different on screens than in person, says Shelby Girard, head of design at online interior design service Havenly. On top of that, it's hard to tell how a piece of furniture will fit your room.
But there are ways to make sure you get what you want -- and possibly save some money -- if you do the research.
Here are some tips for buying furniture online:
SEE IT IN REAL LIFE
Browsing on a website that has physical stores? Stop by and lie on the sofa you want or open the drawers of an armoire you're eyeing. Seeing it in person can help avoid inconvenient returns later. Even some online-only retailers may have showrooms or pop-up shops in big cities.
If you can't get to a store, some sites will send you fabric swatches, pieces of rug or wood samples for free. This can help you rule out rough materials or wood stains that don't match the rest of the room.
Another way to figure out how an item will look in real life: social media. Do a search on Instagram for an item you are thinking of buying, says Girard. The posts can show how a sofa may wrinkle or other signs of how it looks overtime. Some companies, such as West Elm, post photos from customers directly on their site.
Besides Instagram, you can also try to look up the item on Pinterest.
SIZE IT UP
Make sure you know the dimensions, even for the small stuff. Vases, candlesticks and other decorative pieces can be surprisingly bigger or smaller than they appear online, says Girard.
For big items, you'll want to buy painter's tape. Use the blue adhesive to create an outline on the floor to give you a better sense of how the furniture will fit in your room.
You can also try apps that will virtually drop furniture into your house and see what it could look like. Ikea Place, for example, uses an iPhone or iPad's camera and augmented reality technology to show its sofas, desks and other items in your room. Wayfair has a similar feature that is built into its app.
ASSEMBLY IS LIKELY REQUIRED
The furniture may come in pieces you need to screw or hammer together, so know what you're getting into before you buy. Most stores include assembly instructions on their sites.
If you're not handy, you can hire someone to do the work for you. While checking out at Wayfair, for example, you can also find someone through on-demand service platform Handy who can put together your purchase. TaskRabbit is another site where you can hire a helper.
Also check to see how your purchase will be delivered, Girard says. Will it be brought and placed in your home, or just dropped at your front door? Some stores charge a fee to bring it inside.
FIND DEALS
Search multiple sites for better prices. The same furniture or rugs may be sold under different names. Sara Skirboll, shopping and trends expert at deal site RetailMeNot, suggests filtering search results by the color of the item you are looking for. This might be time consuming -- Wayfair alone owns several sites, including AllModern, Birch Lane and DwellStudio -- but it may pay off. Also check out Amazon, Walmart and Target, which are increasing the amount of furniture they sell online.
Another way to find deals is to sign up for the site's email newsletter. Many will offer a discount of 15 percent or more to sign up. Skirboll also recommends searching online for the retailer's coupon codes. Some will at least lower any delivery or assembly costs, she says.
KNOW THE RETURN POLICY
Even if you plan ahead, you may still need to return an item, so read the site's policy carefully. Some may offer free shipping, but charge if you don't like it and want to send it back. Typically, items damaged in transit can be returned for free.
Another thing to watch out for: if you choose a special fabric or customize an item in any way, the store might not take it back, says Girard.
_____
Contact Joseph Pisani at http://twitter.com/josephpisani