5 Things You Should Know About No-Interest Credit Cards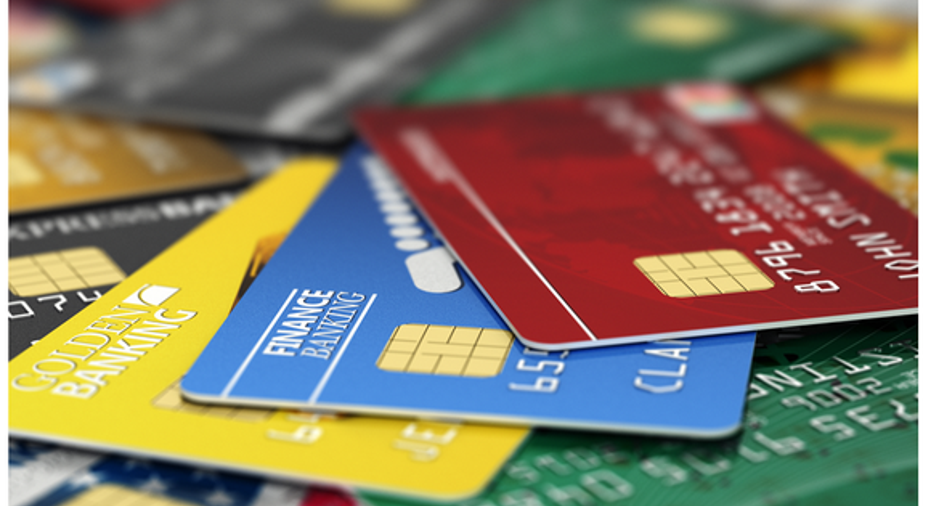 If you feel like every time you open the mailbox, odds are good you'll discover another 0% interest credit card offer, you may not be far from the truth.
During the first 3 months of 2016, direct mail offers for preapproved credit cards with an introductory annual percentage rate of 0% increased by nearly 5% over the same period of 2015, according to the direct marketing analysis firm Mintel Comperemedia. Overall, U.S. consumers received nearly 123 million no-interest card offers during that time period.
A credit card with a zero-interest introductory offer may be a good choice for a consumer looking to consolidate debt through a balance transfer or for someone contemplating a big purchase who doesn't have the cash to immediately pay for it.
But before checking "I accept" to get your new 0% credit card, consider these 5 tips to make sure your decision is the right one.
"The credit card rates after the grace period ends are often 'draconian,' even compared with the highest credit card rates."
RATE SEARCH: Let Bankrate.com help you find the best 0% interest credit card offers today.
1. Know that you might not even qualify
Just because the no-interest credit card offer showed up in your mailbox doesn't mean you'll get it, says John Ulzheimer, a nationally recognized credit expert formerly with FICO and Experian. Issuers prescreen before sending out their pitches, but your credit score could change for the worse by the time you fill out the application.
Overall, issuers rejected 17.3% of credit card applications between February 2015 and February 2016, according to a survey by the Federal Reserve Bank of New York.
Finally, even if you qualify for zero-interest, watch your financial behavior during the introductory period. If your credit slips, you may be hit with a relatively high interest rate after that teaser period expires, Ulzheimer says. If you have a remaining balance at that time, the interest could sting.
2. Sign-up bonus could trap you
Credit card sign-up bonuses can pad your miles or rewards points right out of the gate, or even plump your wallet almost immediately if it's a cash-back offer.
But remember: Bonus goodies lose their value when you start charging unnecessarily just to get the incentive. Many bonuses require cardholders to meet a spending threshold within a specific time frame.
If you spend more than you typically do to get the incentive, you run the risk of getting stuck with an outstanding, rolling balance. And if you carry that balance until the end of the introductory period, guess what: You'll have to pay interest.
The risk of paying is higher if the credit card offers zero-interest only on balance transfers, but gives a bonus for purchases. If you spend enough to get the bonus, you'll be charged the purchase interest rate almost immediately, if you can't pay off your balance entirely each month.
3. Find out about the go-to APR and annual fee
Sure, a new credit card looks good with zero-interest. But how will it look after the intro period ends and the rate goes higher?
Consumers should always consider the go-to annual percentage rate, or APR, as well as other card features, such as the annual fee and rewards program, says Bill McCracken, CEO of Atlanta-based Synergistics Research Corp. If the go-to APR is higher than your current credit cards, it probably doesn't make sense to use the new card after the intro period expires, especially if you revolve balances. The same is true if the annual fee is too much.
And don't forget rewards. Will you use that program after the 0% interest deal ends? Or, do you have another card with better rewards?
It's possible to open a card to take advantage of its teaser period perks and then close it, but that strategy comes at its own cost.
Your credit score takes a small hit every time a card issuer pulls your credit report to see if you qualify for a new card. A new card also shortens the overall age of your accounts, which dents your score. Lastly, closing an account reduces the amount of available credit, which also could hurt your score.
4. Balance transfer is a balancing act
The best way to take advantage of a 0% credit card is to pay down a huge debt transferred from an existing credit card during the introductory period, says Ulzheimer.
The key is to make sure the math works in your favor. Most credit cards charge a balance transfer fee of about 3% of the amount transferred, so keep that in mind if you're moving over a high balance.
Also, make sure you can pay off your debt (or reduce it substantially) by the time the new card's 0% intro period is up. Otherwise, you'll be stuck paying interest, possibly at a higher rate than your original card.
A balance transfer calculator can help you determine how much you'll have to pay each month to retire the debt before the end of the introductory period.
Finally, you may not be able to transfer the entire balance to the new card, says Linda Sherry, director of national priorities at watchdog group Consumer Action.
"Your balance may be (so) large that the new issuer won't accept it," she says.
Only those with "stellar credit" get big credit lines for balance transfers, Sherry says. So, check the fine print on card offers to see if there are any caps on balance transfer amounts.
RATE SEARCH: Find the best balance transfer credit cards at Bankrate.com.
5. Beware the purchase APR pitfall
Some spendthrift cardholders may find out that a no-interest credit card for purchases will tempt them to buy more than they should during the introductory period. And if you end up revolving that balance through the end of the teaser time, you've just racked up debt that will accrue interest, possibly at a higher rate than your other cards.
Zero-percent credit cards on purchases are a good idea only for consumers who plan to make one big buy, such as an appliance or furniture that's beyond their monthly budget, and will pay it off during the interest-free period, says McCracken of Synergistics Research.
"If it's an amount a consumer can pay off during the intro period, take advantage of it," he says. "Divide it up in equal payments."
Of course, the retailers themselves often offer these types of short-term, interest-free deals, but the rates after the grace period ends are often "draconian," says McCracken, even compared with the highest credit card rates.
Copyright 2016, Bankrate Inc.