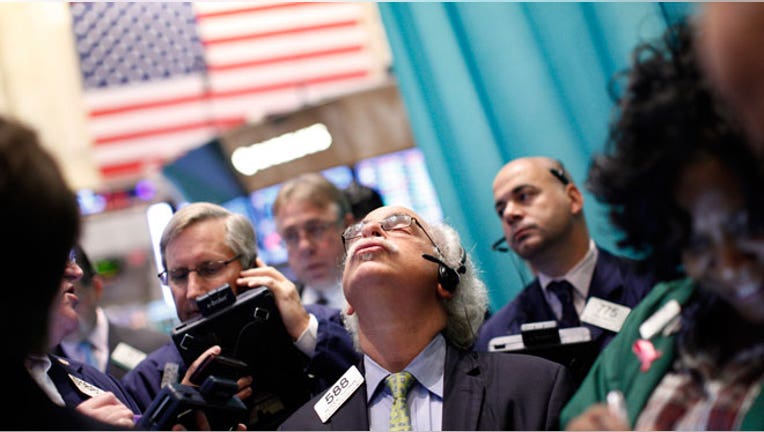 The stock market recently suffered some sharp losses, showing the kind of volatility that makes veteran traders nervous, let alone mainstream investors. The market activity raised doubts not only about investment portfolios, but also about the viability of the economic recovery. And yet, through all the turmoil, there were at least five reasons to feel reassured about recent developments.
Stomach-churning activity
From May 24 to June 24, the Dow Jones Industrial Average had nine 100-point losing days in the space of a month. Even when the market responded with an equally steep rise the next day, as it did on a few occasions, the effect was not exactly settling. The wild up-and-down activity had the stomach-churning feel of an out-of-control roller coaster.
There were plenty of reasons given from the sharp downturns -- in a skittish market, just about any excuse will do -- but the recurring theme was worry over rising interest rates. As speculation swirled around when the Federal Reserve would start to cut back on its aggressive intervention to keep rates low, market-based interest rates like Treasury bond yields were already starting to rise sharply.
Rising interest rates can reduce stock valuations, and under certain conditions they can also stifle economic activity. That explains why the stock market has been so prone to upset lately, but at the same time there were at least five reasons to be reassured about what is going on.
5 things to feel better about
Here are five things that should counterbalance all the gloom and doom about rising interest rates:
Inflation has remained low. At last look, inflation was running at just 1.4 percent annually. It is much better when interest rates are pulled up by economic strength than when they are pushed up by inflation.
Stock market disruptions create buying opportunities. Discriminating investors often have trouble buying in a roaring bull market. Volatility allows you to use short-term disruptions to capture good long-term investments at attractive prices.
Earnings are growing. Stock prices may be down, but the underlying earnings are up and are projected to continue to grow over the rest of this year and for 2014. Higher earnings and lower prices add up to a value investor's dream.
Higher yields and bank rates help savers. Low bond yields create serious funding problems for pension funds, just as low savings account rates cripple the earnings power of depositors. A return to more substantial bank rates will restore the ability of savings to generate a respectable amount of income.
Rising rates are triggered by economic strength. Skittish investors seem to be ignoring the fact that the Fed would be ending its stimulus program because the economy has shown tangible signs of improvement. These investors have become more focused on the stimulus than on what the stimulus is trying to accomplish.
To be sure, there are things to be legitimately worried about, both for the stock market and the economy in general. However, while the market tends to go to extremes, seeing either only the good or the bad, a more measured approach is to acknowledge that the negative effects of rising interest rates will be somewhat balanced by the factors above.
The original article can be found at Money-Rates.com:5 reasons to feel better about stock volatility