5 of the Most Expensive States to Drive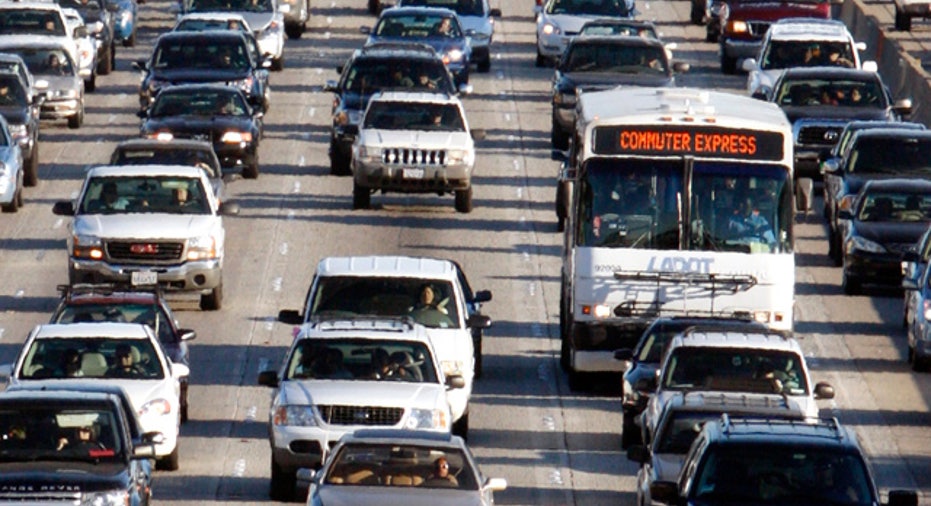 Is car insurance squeezing your budget? Try living in Rhode Island, where motorists pay $237 a year more than the national average. Are you tired of the taxes and fees that come with your car? Don't complain to drivers in Georgia, who pay nearly $900 per year above the national average.
The cost of owning a car varies by thousands of dollars across the United States, according to Bankrate's first-ever Car Cost Index, which ranked states according to which ones took the biggest bite out of your budget.
The index compares the cost of car ownership for every state. Bankrate determined these costs using aveaverage car insurance costs provided by the National Association of Insurance Commissioners, average repair costs from CarMD.com, and taxes and fees from Kelley Blue Book. Gasoline spending was estimated using average pump prices for 2012 from GasBuddy.com. Bankrate didn't include data on vehicle depreciation in its analysis, since geography isn't a major factor in determining that cost.
Here, in order from least to most expensive, are the five most expensive states to drive in and why they rank so high.
No. 5: Nevada
Nevada ranks as the fifth-most expensive state in the country, with a total annual cost of $3,886, according to Bankrate's analysis. The culprits? High insurance premiums and taxes.
Insurance is high in the Silver State in part because its drivers seem to have particular trouble staying between the lines. There were 84 injury-related collisions reported for every 100 million miles traveled, according to Nevada's 2010 accident statistics. That's well above the national average of 52 crashes per 100 million miles traveled.
The more crashes, the more insurance companies want to charge to insure drivers in the state, says Rajat Jain, assistant chief of property and casualty with the Nevada Division of Insurance. At an average of $970 per year, insurance premiums in Nevada are the seventh-highest in the U.S.
Besides high insurance costs, Nevada also charges a 6.85% state sales tax -- the eighth-highest in the country. And many of its counties pile on even more sales taxes. In Clark County, which includes Las Vegas, car owners pay 8.1% sales taxes, or $2,430 in sales taxes on a $30,000 vehicle.
No. 4: Rhode Island
The smallest state in the union has one of the biggest car tax and insurance burdens in the country and a total annual car ownership cost of $3,913.
Drivers in Rhode Island pay an average of $1,717 a year for automobile taxes and fees, and a one-year car insurance policy costs an average $999. That's 62% and 31% higher than the national averages, respectively.
On top of the state's 7% sales tax, local governments also levy taxes on vehicles. The city of Providence, R.I., for example, charges an annual tax of $60 for each $1,000 of value for the car.
"There was a plan six to eight years ago to phase out the car tax," says Mike Stenhouse, head of local think tank Rhode Island Center for Freedom and Prosperity. But then the recession hit, and the state budget tightened. "Unfortunately, localities have come to depend on it," Stenhouse says.
No. 3: Wyoming
Wyoming has the smallest population in the U.S. while being the 10th-biggest state. As one can imagine, life is a little more spread out there.
Wyoming residents bear a total car ownership cost of $3,938 and drive farther than anyone else in the country. In 2010, the Cowboy State clocked in at 16,948 vehicle miles traveled per person -- the national average was 9,590 vehicle miles traveled per person.
Those long commutes mean drivers need more gasoline and pay for more repairs. And, to top it off, Wyoming charges car owners relatively high taxes and fees. The estimated annual cost of $1,341 in taxes and fees is the 12th-highest in the country.No. 2: California
California's sprawling beaches and vineyards have made the state a road-tripper's dream. Yet high taxes and fees can be a nightmare for commuters, along with a total car ownership cost of $3,966.
Drivers in California pay an average of $1,809 per year in state taxes and fees for their cars. That's the second-highest in the country, behind Georgia, according to Kelley Blue Book.
Those sales taxes are especially tough to stomach in Northern California, since neighboring state Oregon has no statewide sales taxes. Eric Ibara, an expert on vehicle expenses with Kelley Blue Book, says California's sales taxes inflate the price of a $30,000 car by $2,500 for those buying in California instead of Oregon.
Insurance also costs drivers an average of $786 per year, which is above average. State gas prices also tend to be well above average in California, though drivers have cut gasoline costs by driving fewer miles than in many other states.
No. 1: Georgia
The most expensive state in the U.S. for car owners, at $4,233 annually, is Georgia. The Peach State tops Bankrate's Car Cost Index thanks to above-average costs for repairs, taxes and fees, gasoline, and insurance.
Georgia drivers spend a lot of time in their cars thanks in part to Atlanta's sprawling communities and a lack of public transportation. The state has the 10th-highest vehicle miles traveled per capita in the country, according to the Bureau of Transportation Statistics.
Those long commutes not only drive up gasoline costs, but they also increase insurance rates, according to Aubie Knight, CEO of the Independent Insurance Agents of Georgia.
Georgia drivers pay above the national average for other annual costs, including $385 for repairs, $1,952 in taxes and fees, $1,129 for gasoline, and $767 for insurance.