5 Myths About Black Friday You Shouldn't Believe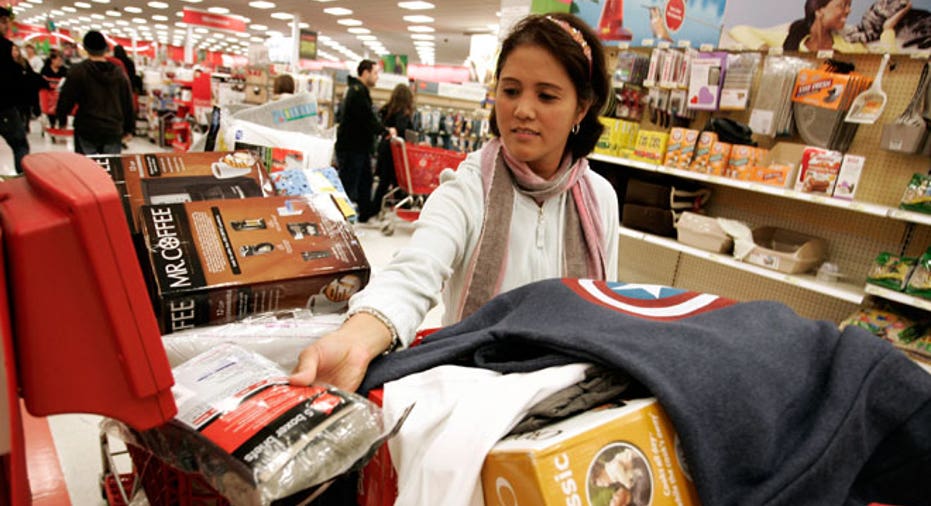 When it comes to shopping on Black Friday, deals abound, but if shoppers aren't careful, they could easily fall into spending traps and blow their budgets.
"People need to understand that if they don't feel like participating in the Black Friday madness they won't be missing out on the only time to get big deals," says Jackie Warrick, president of CouponCabin.com. "Of course there will be deep discounts on Black Friday, but we are already seeing deals from retailers that are bigger than what they offered last year and we anticipate even deeper discounts closer to the holidays."
The holiday shopping season is shorter this year with Thanksgiving falling so late in the month, and retailers are stepping up their discount game. The end-of-year shopping season is crucial to retailers' bottom line; in fact, it's the quarter that pushes many of them into the black for the year.
"Retailers have sales numbers they have to hit during this time of the year," says Warrick. "If the sales start to show they might not hit them, shoppers can expect bigger discounts as the end of the year gets closer."
To help get consumers' shopping season off on the right financial foot, here are five common myths about Black Friday experts say shoppers should ignore:
Myth: Everyone gets the deals. Those doorbuster deals offering extra-low prices are enticing and have consumers lining up to snag them -- and that's exactly what the retailers want. But just because a product is advertised doesn't mean it's in ample stock. Most retailers have limited quantities of heavily-discounted items, particularly with electronics.
"I wouldn't even try to get anything on the first page of the circular," says Brad Wilson, editor in chief of sales site BradsDeals. "Most stores only have a couple of those items and everyone will focus on them."
Myth: You have to be in the store to get the deals. While some deals are in-store only, Wilson says many retailers are offering the same discounts online, allowing consumers to shop in their pajamas and avoid the crowds.
"Retailers are going all out to compete as hard as they can and many stores have done a better job in syncing their in-store sales online," says Wilson. "The idea of standing in line at midnight to get deals isn't necessarily accurate."
Myth: Black Friday brings the biggest sales of the year. Yes, the deals offered on this day are significant, but that doesn't mean shoppers will get everything on their list at the best price.
According to Warrick, prices on toys, apparel and brand-name TVs get slashed later in the season. Other shopping seasons, like the back-to-school rush, can bring bigger discounts on laptops and other school-related supplies.
Retailers also start to slash prices across the board as the holidays get closer, which could bring bigger deals, but could be risky as inventory wanes. Keep in mind that just because a product is being offered half price doesn't make it a good deal.
To prevent overspending, Warrick recommends creating a list and sticking to it. "You should also research a store's refund and return policy to know exactly your level of commitment when buying an item. Some stores get more restrictive with these policies during the holiday season."
Myth: If you shop on Black Friday, you will fight the biggest shopping crowds of the year. The heavy discounts being offered do draw lines and significant crowds, but the day after Thanksgiving is traditionally not the biggest shopping day of the year.
While malls throughout the country will be busy throughout the holiday season, the Saturday before Christmas is the highest sales day of the year, according to the International Council of Shopping Centers.
Myth: Cyber Monday deals are just as good. Shoppers who wait until the Monday following turkey day to start their shopping will find some hefty bargains, but they might fall short of Black Friday offerings.
According to DealNews.com, the deals that pop on Monday are good, but bigger deals can be found on Black Friday (and in fact, can be found online Thursday morning for some retailers).