5 Must-Have Skills for Launching a Career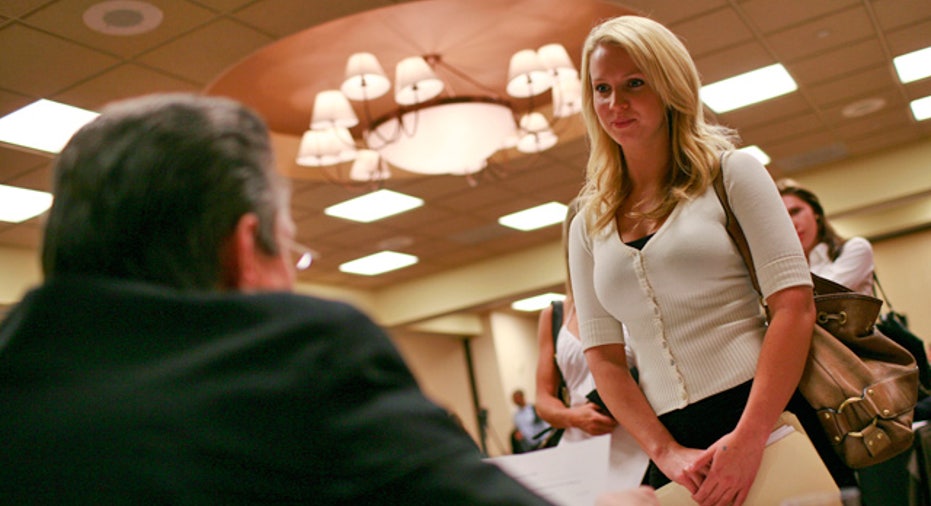 If you're banking on the new year bringing new opportunities on the job front, it helps to know what employers are looking for. While having a college degree is important, companies are interested in hiring people who can back up their knowledge with experience. Take a look at the skills you'll need to stand out from the large pool of job applicants.
Find out now: How much do I need to save for retirement?
1. Creativity
Top companies like Google and Facebook haven't reached such great heights by taking a cookie-cutter approach to their businesses. At their core, they're driven by a desire to innovate and that's a quality they're looking for in the people they hire.
Regardless of your chosen field, being able to solve problems and generate ideas creatively can give you an edge over the competition.
2. Tech Skills
Technology shapes everything we do these days and employers are on the hunt for people who are tech savvy. Even if you're not planning on starting a career in IT, it's still a good idea to know a thing or two about computers. That means understanding the basics of how different tools, software and applications work in the context of the field you're interested in.
For example, if you're planning to pursue a career in online marketing, you'll need to be familiar with search engine optimization and leveraging different social media platforms. If you're into web design, it might be a good idea to add learning how to code to the top of your to-do list. Tailoring your tech skills to the kind of jobs you're applying for can give you a leg up when you're ready to start sending out resumes.
3. Collaboration Skills
There are very few jobs where you can fly solo all the time. At some point, you'll have to be able to work as part of a team, even if you're freelancing from the comfort of your home.
Employers today are looking for people who are comfortable tackling projects or working towards goals that involve a larger group dynamic. Bottom line: If you have trouble working well with others, you might have a hard time finding your place in the workforce.
4. Initiative
Aside from being able to express yourself creatively and work as part of a group, it's also important to know how to take the lead. Waiting around for one of your co-workers to bring an issue to your employer's attention or suggest an idea for a project isn't going to propel you up the career ladder.
Companies want to hire people who are highly motivated and who aren't afraid to take matters into their own hands. Just showing up at the office every day isn't enough to get ahead. The same is true if you're starting your own business. You have to be willing to go out on a limb if you want to move up and make more money to set aside for retirement.
5. Flexibility
Job descriptions aren't always all-encompassing and at some point, you'll likely be asked to step outside of your comfort zone. Being able to adapt and stretch is perhaps one of the most important skills you'll need to launch a career in the new year. This is especially true if you're thinking offreelancing, since your workload could be more fluid.
The Bottom Line
Whether you're embarking on a career for the first time in your 20s or pursuing a new path in your 50s, it's important to know what makes you attractive to employers. What you bring to the table can shape your job outlook for this year and beyond. So if you're lacking any of the things we've mentioned, now's a good time to work on improving your skill set.
This article originally appeared on SmartAsset.com.
More from SmartAsset.com:The Best Cities to Pay Off Student Loan Debt The Best Cities for Diversity in STEM How to Make Money on Etsy