5 Most Expensive States for Homeowners Insurance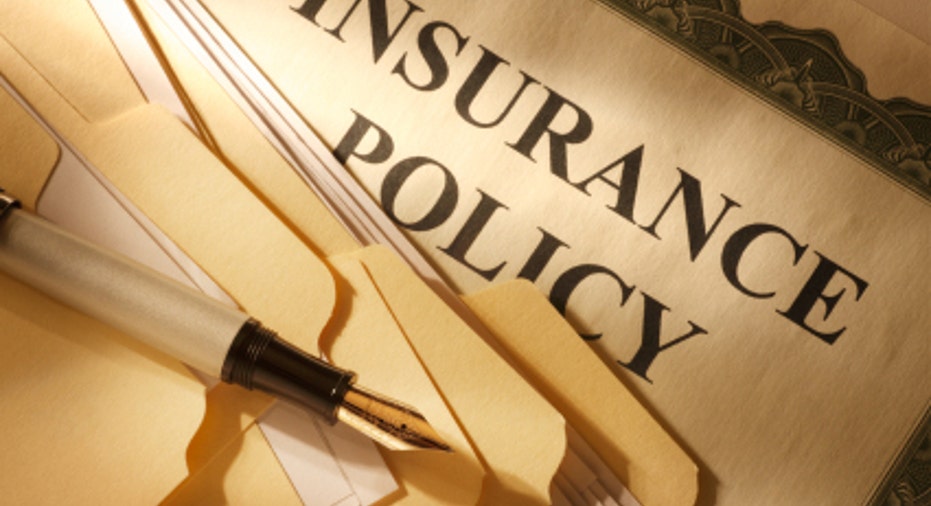 The National Association of Insurance Commissioners said in a report this week that homeowners paid an average of $978 for insurance in 2011, more than a 7 percent jump above the $909 in 2010.
The national figure was significantly below what homeowners pay in Florida, which topped the list for the most expensive states for insurance protection. Here are the top five, according to the NAIC "2011 Homeowners Insurance Report":
Florida -- $1,933 average annual premium
Louisiana -- $1,672
Texas --$1,578
Mississippi  -- $1,409
Oklahoma -- $1,386
Idaho has the cheapest coverage, at $518 a year.
The NAIC said its study is based on premiums collected in 2011, the most recent year for available statistics for all states. The numbers reflect costs for what the industry calls "HO-3" policies, the most common nationwide. These standard policies account for about 80 percent of all those sold in every state.
Some legislators and consumer advocates have questioned Florida's high rates, noting that the land of sun and oranges hasn't suffered through a direct hurricane strike since Hurricane Wilma in 2005. Jeff Atwater, Florida's chief financial officer, has asked state insurance regulators to explain why companies continue to raise premiums as their customer payouts seem to be stable or declining.
In its report, the association said rising premiums across the country are attributed to several factors, including climbing property values that differ widely from state to state to natural disasters that can cause huge property losses and increase an insurer's underwriting expenses.
"Since the late 1980s, catastrophes have been occurring with greater frequency and severity, and, in the last decade, have become an even greater consideration in the pricing of home insurance," according to the report. "Brush and forest fires, tornadoes, high winds, hail, freezing rain, snow storms, hurricanes, earthquakes, riots and even terrorist attacks are all types of catastrophes that can occur in the United States."
The report listed the 10 most costly insured property losses through 2012:
Hurricane Katrina (August 2005), with more than $47.4 billion in damage.
Terrorist attacks at the World Trade Center and Pentagon (September 2001), with $23.9 billion in damage.
Hurricane Andrew (August 1992), with $23.3 billion in damage.
Hurricane Sandy (October 2012), with $18.75 billion in damage.
Northridge, Calif., earthquake (January 1994), with $18 billion in damage.
Hurricane Ike (September 2008), with $13.3 billion in damage.
Hurricane Wilma (October 2005), with $11.9 billion in damage.
Hurricane Charley (August 2004), with $8.9 billion in damage.
Hurricane Ivan (September 2004), with $8.5 billion in damage.
Tuscaloosa, Ala., tornadoes (April 2011) with $7.4 billion in damage.
When the worst happens -- understanding home replacement coverage
Typically, a standard homeowner insurance policy will protect you in most situations, from fire damage to falling space junk like bits of old satellites striking the property. But if a catastrophe hits and you need to completely rebuild, you should know exactly what's covered. Also be aware that you need a separate flood insurance policy for flood damage coverage.
Here is what homeowners insurance firms offer in home replacement coverage, according to The Hartford spokesperson Lisa Lobo and the Insurance Information Institute (III):
Replacement cost coverage: This covers the reconstruction cost up to the amount stated in the policy. But there can be a big difference between that figure and the final amount it costs to actually rebuild your home. For example, your standard policy may cover $100,000 for reconstruction, but the actual costs could come to $150,000. Lobo says that you might not have enough money to rebuild if you try to save on premiums by buying a basic replacement cost policy without more complete replacement coverage.
Extended replacement cost coverage: Typically, this is the option offered to homeowners who want to protect against inflation, increased building costs or any other unforeseen charges. Lobo says that extended replacement usually pays 25 percent above the cost stated in the policy.
Guaranteed replacement cost coverage: This policy would pay to rebuild your home regardless of cost, without any percentage ceiling. However, insurers are increasingly dropping this option and instead offering extended replacement cost coverage as the added protection option, according to the III. In most cases, guaranteed replacement, as with extended, could increase your yearly premium by anywhere from 2 percent to 5 percent, says the III.
The original article can be found at Insurance.com:5 most expensive states for homeowners insurance