5 Financial New Year's Resolutions for Entrepreneurs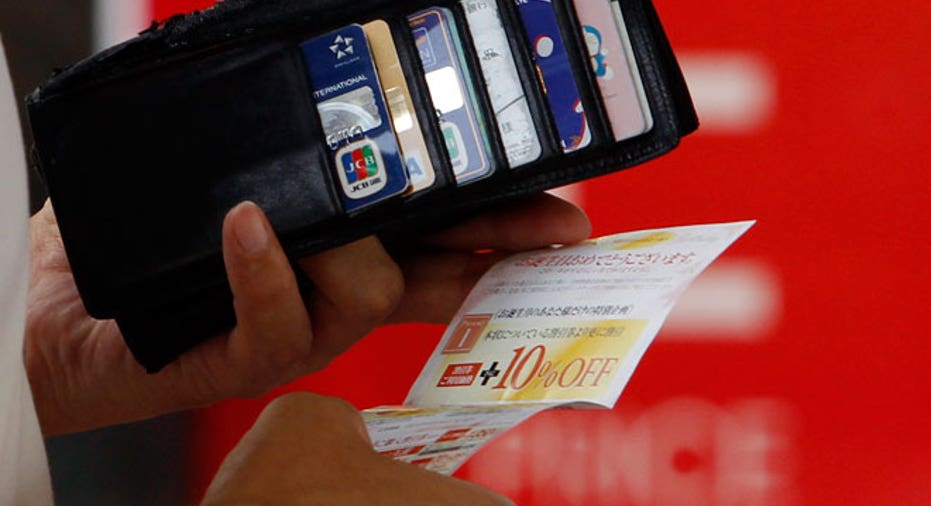 Whether you are planning to finally scratch your entrepreneurial itch or looking to expand a current company, securing capital is vital to starting and growing small businesses.
As we commence 2013, here are Five Financial New Year's Resolutions for small business owners, as well as those who have resolved to start their own ventures this year. Following them could make obtaining financing easier.
No. 1: Improve your personal credit scores
Personal credit scores are important for business owners seeking capital. If you are looking to secure financing in 2013, understand that lenders will access your personal credit history from companies such as Equifax and D&B. Loan approvals are based on a combination of both personal and business credit history.
So if you are saddled with credit card debt, pay it down. While you are at it, see if you can get a more attractive rate. Paying off existing debts will considerably improve your chances of obtaining a small business loan. Also, if you have a vendor nagging you for invoices 90 or 120 days past due, pay up quickly and get the blemish off your record.
No. 2: Keep better financial records
Maintaining accurate financial records is not only a good practice, it is also essential to those seeking business expansion funding in 2013. Sales revenues, tax statements and other financial records are proof of the soundness of your business. Financial institutions will base their decisions on such data. Further, lenders will want to examine this financial information in a timely manner; getting back to them slowly on a request might be an indication you are not up-to-date with your record-keeping.
Your past year's financial records help predict your firm's outlook for the year ahead. Know where you are now so that you can accurately predict where you want to be. Getting organized is a good step.
No 3: Pay your taxes promptly
For small business, getting slammed with a large bill on April 15, 2013, can be devastating to cash flow and could negatively impact operations. Paying estimated quarterly taxes when they are due will help avert penalties and ultimately reduce the brunt of the impact of the annual tax if you end up owing money to the IRS or your state government.
Having your annual returns prepared well in advance of Tax Day allows small business owners vital time to prepare and seek funding options to bridge through any financial shortfalls that may result. Resolve to start early and give yourself time to prepare, just in case you owe money. Better yet, if you are expecting a refund, you should get it more quickly if you file earlier. If doing it yourself is too challenging, contact a professional tax planner who specializes in small business. There are many excellent CPAs who can save you a lot of money on your 2012 filings.
No 4: Cut your cost of capital
You may be paying too much for your working capital. Banks and other lenders from whom you have borrowed may be charging lower interest rates now. Refinancing can save your business a significant amount of money, whether it's with your current lender or another who will offer a lower rate. There are many institutions – banks, credit unions and alternative lenders – that are making it a priority to provide capital to small businesses. Increased competition means better rates for borrowers.
No 5: Look into the future
Review your financial statements once a month -- or at least once a quarter -- in order to forecast future revenues, best/worst case scenarios, and expenses. The only way to accurately forecast the success of your business is to analyze your financial documents periodically. Resources are available to detect trends in your industry and to see how your business compares with the competition. Then you can make any changes as needed to get your firm back on track.
Small businesses play an important role in the economy. For new ventures to become successful – and for existing ones to grow – they need capital. Thus, it is important to get your finances in order and secure adequate financing. Quit procrastinating, rid yourself of bad debt, and make it a priority to improve your financial practices in 2013. Follow these tips and you should be on track a happy and prosperous New Year.
This opinion column was written by Rohit Arora, co-founder and CEO of Biz2Credit, an online resource with a network of 1.6 million users that connects small business owners with 1,100+ lenders, credit rating agencies such as D&B and Equifax, and service providers such as CPAs and attorneys via its Internet platform. Since 2007, Biz2Credit has secured more than $800 million in funding for thousands of small businesses across the U.S.