5 Features You Need to Consider When Choosing an Online Learning Platform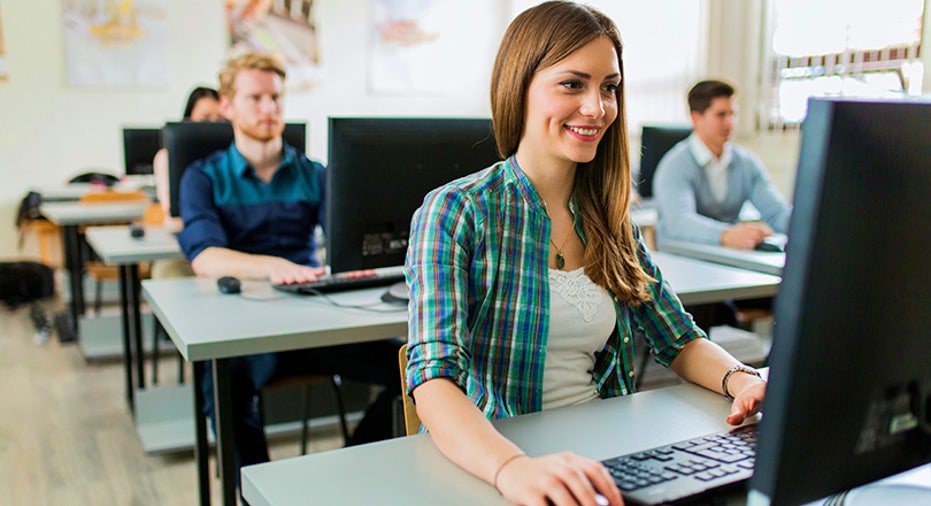 Whether you're a training company looking to build out your client base or a small to midsize business (SMB) looking to certify employees, the right online learning platform will help you get the job done. Unfortunately, buying an online learning platform can be a daunting task. There are many great systems out there no matter what you're trying to accomplish, so it's important to focus on the most important features to your business.
In this article, we'll examine five crucial features of any enterprise online learning platform, and why you should heavily consider these features when making your purchase decision. These features shouldn't be the be-all end-all of your training software decision but they should get you started on the right track.
1. Are You a Training Company or a Business Looking to Train? There's a very important question that you need to ask when you speak to training software vendors: Is your system better suited for training companies or in-house training? The difference is very subtle but it impacts the cost of your system, how many people will use it, and how you'll disseminate content.
Online learning platforms built for training companies tend to offer fewer administrative users and more portals and courses for use by external companies. That's because, unlike businesses that train internal staffers, training companies want to sign on as many clients as possible, each of whom would then receive a fully branded and completely separate portal within the overarching training software. In this scenario, the administrative users would be a much smaller number than the people who learn within the system.
However, if you're a small business, you'll need the opposite. You'll probably only need one or two portals, but you'll need hundreds of seats for learners to access throughout various parts of the year. Sure, there are systems that do both and charge a reasonable price no matter which style of plan you choose, but more often than not, an online learning platform vendor is catering its tool to one party or the other.
2. Pay for What You NeedFirmwater is one of those systems designed primarily for training companies. It starts at $295 per month, with an unlimited number of users, up to 50 active courses per month and two client portals. This is an ideal setup for companies that create and deliver courses as opposed to companies who receive and take courses. Firmwater's plans increase depending on how many courses and portals you need. There's a $695 per month plan that includes up to 150 active courses and five portals, and a $1,495 per month plan that gives you access to 600 active courses per month and 20 portals.
Vendors targeting businesses directly are more likely to charge based on the number of active users who will be using the system to train. They typically offer an unlimited number of courses but they limit the portals and users who can access the system. Systems such as Docebo, LearnUpon, and WizIQ offer pricing that is largely dependent on the number of people who will be consistently using the system to train.
For reference, WizIQ starts at $33 per month for 25 users and jumps up to $420 per month for 500 users. LearnUpon starts at $349 per month for 100 active users and one client portal, and jumps up to $1499 per month for 2000 active users and 20 client portals. Docebo starts at $230 per month for 50 active users and goes all the way up to $600 per month for 350 active users. All of these systems will expand beyond the stated maximum capacity for an unspecified price, depending on how many users will be using the system.
3. E-CommerceYou'll notice in your search that some online learning platforms offer integrated e-commerce tools. If you're not interested in creating courses for mass consumption, don't even worry about this feature. However, if you create your own courses and you'd like to sell them to a wide audience, it's crucial you look into which e-commerce systems the online learning platform meshes with.
For example, Firmwater integrates with Shopify to enable you to seamlessly transition from course creation to course distribution, all without having to leave the course. You can add pricing, discounts, and currencies all from within the course creation page. Other solutions (such as LearnUpon) feature proprietary e-commerce software, and integrations with payment processing systems such as PayPal and Stripe. What's great about LearnUpon's e-commerce system is that you can set bulk purchases so that CEOs or human resources (HR) teams can purchase one course for 50 people, and you can enroll groups in one batch via Microsoft Excel, and then enlist them all into a course or group of courses without manually entering their data. LearnUpon also plugs into Google Analytics to track your storefront so that you can see who is coming to your e-commerce site, what they're browsing, and how close they come to making a purchase.
So, the questions you need to ask potential vendors are: What e-commerce integrations do you offer? What are some of the training software-specific features that make your e-commerce offering better than your competitors? And do you have an open application programming interface (API) that will allow me to connect my existing storefront to the online traning platform, without having to start from scratch?
4. It Can Be All Fun and GamesTraining employees doesn't have to be entirely unpleasant. Certain solutions, such as Docebo, offer gamification elements that award badges and points for completing courses. In Docebo's case, learners with the most badges appear on company leaderboards, which everyone can see on the console's homepage. You can design badges from scratch. You can create a badge system for the entire company or just limit it to certain teams. You can also choose how badges are awarded (either manually or automatically).
This isn't a must-have feature, obviously. But if you want your employees to eagerly (or at least ungrudgingly) enter your learning platform to take courses, earn certificates, and learn about company policy, then gamification is an awesome option that you should incorporate into your learning environment.
5. Live CoursesIt baffles the mind that some online learning platforms don't offer an integration with a web conferencing tool for live courses (we're looking at you, Firmwater). An excellent example of live course functionality is LearnUpon's integration with WebEx, which enables trainers to mark attendance for anyone who joins or doesn't join a required lesson, and communicate directly with users throughout the course. WizIQ offers an equally impressive live course feature with its own proprietary web conferencing solution. With WizIQ, you can upload documents on the fly to schedule impromptu live sessions. You can schedule live classes in advance, enroll people in recurring live classes, or conduct classes that run 24/7.
Live classes are the future of enterprise online training. If your vendor doesn't offer solid integration with third-party web conferencing tools as well as features that make the live courses interactive and engaging, then you'll have to determine if live courses are crucial to your training agenda. If they are, look elsewhere.
This article originally appeared on PCMag.com.